Carnegie Interact's 8th Annual I-Fest: Celebrating Cultures
Carnegie's Biggest Festival on Campus
On Friday, September 15, Carnegie's campus was illuminated with lights and filled with children and parents from around the community.
I-Fest is an international festival Carnegie's Interact Club hosts every year in order to raise money for a certain cause. Last year, Carnegie Interact raised money to build a charter school with the help of Caras con Causa in Puerto Rico. This year, the money raised would, once again, be going towards Caras con Causa in order to further fund the creation of the charter school.
For five hours, I went from committee to committee in the cafeteria, absorbing all the different cultural experiences each committee had to offer. I enjoyed pandan waffles from East Asia's table, falafel from the Middle East committee, and waffles from French Honor Society's table. While serving food with the European committee, I saw people from different backgrounds coming up to our booth and witnessed them tasting a bit of European culture. However, the cafeteria wasn't limited to only food. School clubs like Robotics had set up a table in order to showcase and drive their robots around and allowed festival-goers to also drive them.
Outside, Christmas lights lit up the entire courtyard. Committees and clubs gathered in the courtyard, filling the area with sounds of laughter. Latin committee yelled out "pupusa y tamales", while the cheer team exclaimed, "come get coffee and scrunchies!" In the corner of the courtyard, the Caribbean committee painted postcards and served jerk chicken at the taco bar. Friends fought each other on the jousting inflatable, and children swung at pinatas in an attempt to get candy. Life and laughter filled the courtyard as I walked around with my friends.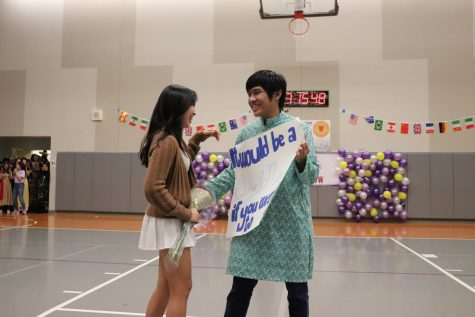 Nonetheless, the cultural experience didn't end with just the food and games. Later in the evening, the culture performance show started. Starting off was the fashion show. Students from all grades walked out onto the runway, modeling clothing from different countries. Cheering and applaud filled the cafeteria every time a new model walked out. Behind the scenes, models were complimenting each other, telling one another "You look so pretty!" and "You're going to do so well!". It was clear to me that I-Fest brought people, not just in Interact club but around the community, together. One of the most memorable moments from the fashion show was when model Nguyen Phan walked up to former Carnegie student Quynh Ho and did a "promposal". Following the fashion show were performances from, but not limited to, UH Wushu, Bellaire Latin Revolution, and Carnegie's BSU.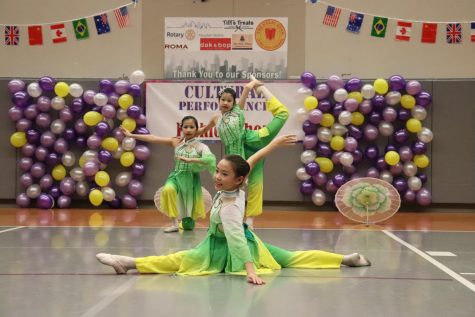 This year, club president Michelle Nguyen excitedly announced on Monday that they had raised over $14,300. This $14,300 will be tripled through a grant from Rotary International, meaning that almost $43,000 will be going to Puerto Rico for educational purposes. When asked if they had reached or surpassed their goal for this year, Nguyen said, "We were a little bit under our goal but raising $43,000 as highschool a group of students, nonetheless, is still very impressive and I am very proud of what we have done,".
Interact's 8th annual I-Fest was definitely an unforgettable event. Coming to this festival for the past couple of years has shown me that when so many cultures come together, it creates a sense of unity in a school where most students are competitive. In addition, it was really touching to see that we go to a school in which there are so many open-minded individuals who aren't afraid to show off their own cultures and also learn about others.
Leave a Comment
About the Contributor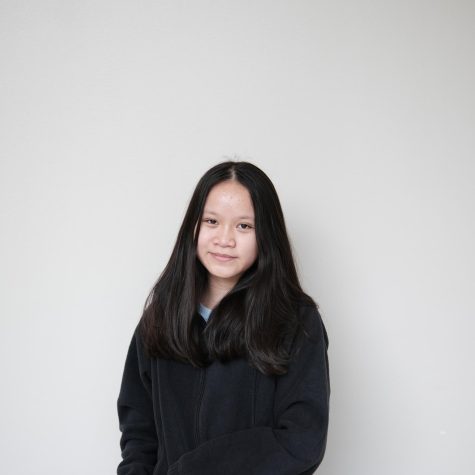 Hilary Nguyen, Opinion Editor
I'm a senior who loves reading, taking naps, and the Oxford comma.