By Maria Angelica Amaya and Carys Oriana Reyes

November 21, 2019
We open the door to I-Fest and a million different scents of spices and foods came wafting through. We look around to see different foods from a variety of cultures. The one that catches our eyes the most is the huge banner for East Asian foods. They have all the favorites, from pot-stickers...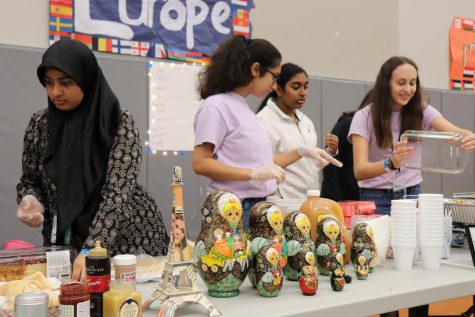 By Hilary Nguyen, News Editor

November 20, 2019
On Friday, September 15, Carnegie's campus was illuminated with lights and filled with children and parents from around the community. I-Fest is an international festival Carnegie's Interact Club hosts every year in order to raise money for a certain cause. Last year, Carnegie Interact raised money ...