I-Fest is Our Taste-Fest- Food Review
We open the door to I-Fest and a million different scents of spices and foods came wafting through. We look around to see different foods from a variety of cultures.
The one that catches our eyes the most is the huge banner for East Asian foods.  They have all the favorites, from pot-stickers to boba and even crispy but airy green waffles, known as pandan. The pot-stickers have a golden brown outside that is perfectly crunchy and a well-seasoned stuffing that compliments its warm and crispy shell. While the table had great pot-stickers, the egg-rolls fell short of being crispy on the outside. Instead they were softer and almost had the same consistency as the filling of the egg roll, which was quite off-putting. It was almost like a blend of a soft food with no balance in texture. The sausage, however, was sweet with an undertone of spice, like a gyro roll type of meat.
Our next stop was the South Asian foods table, where the food was flavorful and diverse. The table served chicken and rice called chicken tikka masala and long rice. Both balanced each other with complementing spices that were strong, but not overpowering. While eating this dish, one should drink the mango lassi that is sweet but has a tart undertone that stands up to the spice.
Making our way further north to the Middle East table where they had the sweetest dessert we tasted. Known as baklava and petifour, these treats have pistachios or walnuts and are like little towers of fried sweet string that adds to the texture and is fun to eat. On the saltier side, they served falafel, which is grainy, because it is made out of ground chickpeas and/or fava beans, but has a great mixture of spices, not overpowering, but subtle in taste. For those who want more meat options beyond the vegetarian falafel, the kibbeh is a popular choice. It is freshly made, its diamond shape distinguishable. However, because there isn't a kitchen, the kibbeh was cold. We could only imagine the toasted and crispy outside with a softer inside that would complement the crunch of its skin. Ultimately, it was quite hard to eat.
After tasting the array of what our diverse student population has to offer, we ended this delicious tour at the smoothie booth. The smoothies are made freshly in front of you. It was a great way to wash down our I-Fest taste-fest.
Leave a Comment
About the Contributors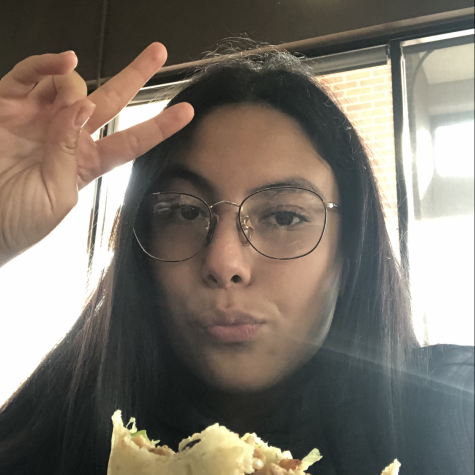 Maria Angelica Amaya, Staff Writer
I'm a sophomore who likes to play soccer and hang out with friends.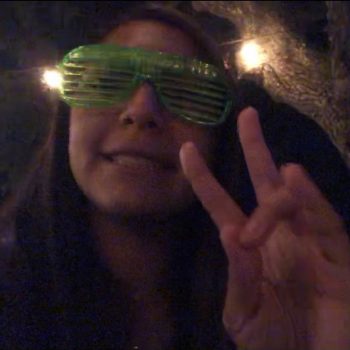 Carys Oriana Reyes, Staff Writer
I'm a sophomore as well as a cheerleader. I like baseball, and watching Netflix.