111 days later and a student killed- HISD finally enacts security measures at Bellaire H.S.
Students recount three gun-related incidents before fatal shooting
Recent headlines have publicized the demands for increased security on HISD schools after a student shot senior César Cortes at Bellaire High School on January 14. But many are not aware that these demands started almost half a year ago. Last semester alone, 3 gun-related incidents occurred on Bellaire's campus, and although parents and students expressed their concerns for their safety, HISD remained dormant until days after the Jan 14 shooting.
"I think they all happened within the span of three months," said Rachel Pontes, a sophomore at BHS. These three incidents occurred in consecutive months from September to late October of 2019.
On September 25, 2019, BHS principal Michael McDonough messaged students via Remind and reached out to parents through email, informing them that a gun was found on campus and it was handled with the student. But administration left parents and students questioning whether the student still attends BHS.
"First hearing about the first incident, that was gut-wrenching," Bellaire senior Leigh Vo said. 
One month later, on October 3, two students were arguing over a phone charger to the point where campus police got involved.  The student challenged the police officer to prove the accusation and to check his backpack. The police officer found marijuana and a gun. Administration suspended the student, but they never informed students and parents whether the student returned to school. Again, Bellaire administration notified students and parents by sending vague voicemails. 
"Their notifications that they sent out would usually say something like, you know, an incident happened today on campus; we're working with the HISD police. They don't give out any details on what happened to the kid. Were there charges pressed?"said Kim Vo, a BHS parent-volunteer. 
On October 28, during the third incident, in the middle of a world history class, an unusual sound came from a 10th grader's backpack. The noise belonged to a loaded gun, which, upon accidental trigger, had shot upward into the ceiling.The instance had occurred so quickly that neither the student's peers nor his teacher were able to discern what caused the commotion. According to BHS sophomore Sejal Thakur, their teacher checked the student's bag, which had become flooded with Gatorade, and found his laptop, smoking. 
"She thought it was a computer incident," said Thakur. Assuming it was a classic liquid-on-laptop mishap, she had no suspicion of a gun firing, until the student confessed what had really happened. 
"It happened like right before I came. She just told us the projector blew up, and then we just went in a different classroom. The next day she told us the truth," said Thakur, who had the class the following period.
Thakur and her peers were given this firsthand account of the incident from their teacher. Additionally, they were told that the student claimed to have possessed the gun for safety reasons. The sophomore, who walks home from school, lives in a high crime area occupied by gangs. The gun serves as a last resort of protection in the instance of an emergency.
According to HPD public records, the cases of aggravated assault in the city from September to November of 2018 compared to September to November of 2019 have increased by 25%, where 2,720 cases were reported in 2018, rising to 3,408 cases in 2019.
According to Thakur, the student was tried at court for the incident, but the verdict is unknown, and the question of whether charges have been pressed remains unanswered.
"I don't think they've really done anything since these incidents," said Vo, regarding the measures Bellaire has taken to instill new security measures since the incidents from Fall of 2019. 
Even though the Houston Police Department has determined that the most recent fatal shooting on was unintentional, six students knew about the gun. The students were getting ready for drill practice when the suspect showed Cesar Cortes the gun that was stashed in his waistband. The gun went off and Cortes was shot in the chest around 4 p.m. Three hours later, Bellaire administration officially notified parents and students.
"I was kind of disappointed because I did not hear anything from the school until really late, after seven, you know. It's all over the news already, so the school was not handling it well," said Hien Bui, a mother of a Bellaire freshman. 
Sixteen days after the January 14 shooting, more police officers, administrators monitoring entrances/exits, and morning bag checks appeared on BHS campus. However, the bag checks resulted in both student and teacher frustration; many felt like it was done more for publicity than for safety. 
"When they did check my bag they just shined a flashlight in and that was it. And like our teachers were saying, how annoying it was and how they also believe that like the bag checking was just unnecessary, and how nothing was accomplished because of that," said Vo. 
Many parents saw this as a measure done to reassure them of their children's safety. 
"It's really, you know, to get this to give people a sense of, of security, because really, if you will, the student really wants to smuggle something in they could probably, you know, in their jackets or somewhere else other than the backpack, unfortunately," said Mrs.Vo.
Incidents of guns being found on Bellaire's campus go even further back. In the 2018-19 school year, Bellaire High School has had three instances where a weapon was found on campus with 26 total reports district wide. As a result, HISD has 200 police officers that are patrolling 280 campuses across the Houston area. Similarly, several other districts, like Cy-Falls ISD, who has hired 15 more officers, are increasing their security since the Santa Fe shooting that killed 10 people and left 13 people injured in May 2018. 
Sixteen days after the January 14 shooting, HISD has been looking for ways to strengthen safety and security on all middle school and high school campuses across the district. The interim superintendent, Grenita Lathan, has sent emails to principals and all employees stating that she will implement committees regarding the students' perspective on school safety and security. 
Even though gun-related incidents on the CVHS campus have been fewer in comparison, the January 14 fatal shooting has CVHS students, parents, and faculty on alert.
"We've gotten an email from the interim superintendent in terms of her putting together committees, and one of them just happens to be for students so that the interim superintendent and central administration can be aware of the student perspective about safety and security on campuses," said CVHS principal Ramon Moss.
Each high school is to choose a student to represent the school to send to a meeting on the February 12 at district headquarters.   
HISD has also partnered with organizations like See Something, Say Something as a way to inform the student body about the importance of safety. 
"The district has partnered with an organization and we've actually had presentations last year and this year about see something, say something. And we've actually had the entire student body to go through pretty much a training or presentation, which talks about the importance of being an advocate for safety and security," said Moss. 
Additionally, CVHS is considering hiring a professional counselor to help students with their mental health and emotional needs.
"We are at Carnegie specifically, we're looking at the hiring of an additional member of personnel who can focus strictly or more closely on social and emotional needs of students," said Moss. 
Because of these incidents, Bellaire High School has taken action to increase security in the new school, such as, having only one door where students and faculty can enter. 
Students and teachers are still hoping for more security measures as time goes on.
"I think HISD needs to install metal detectors at the entrances of schools. Because I think that's the main way we're going to catch these guns before they get on to school premises. And I also think that like concerns about how expensive it will be, are unwarranted because I don't think any amount of money is worth a kid's life," said Pontes. 
Leave a Comment
About the Writers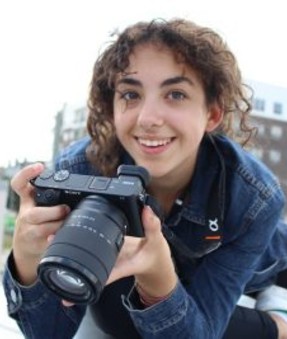 Gabi Rodriguez, Editor In-Chief
Hi! I'm a junior, and I'm really passionate about listening to people's stories.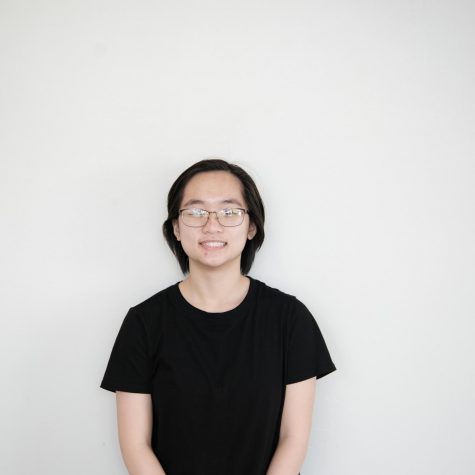 Vivian Huynh, Editor-in-Chief, News Editor
Hi! I'm a senior and like martial arts and drawing.