Birds Of Prey Review – a crazy, sadistic, action packed film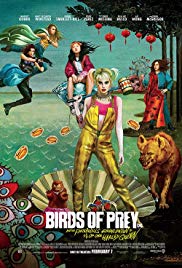 Birds of Prey– The first R rated movie of the DC Extended Universe is an irresistible comedic and action packed, leaving you with satisfaction of the film, unlike other DC films.
The last time we saw Harley Quinn in action (2016's Suicide Squad) she was not loved by critics. Other DC movies, like "Superman Man of Steel" and "Batman V.S Superman" have also been a disappointment to audiences. With DC's faltering reputation, you may ask would they be able to redeem the character and the film as a whole? I think you might be surprised.
From this movie, we have been promised action and some classic characters from DC comics, written by Christina Hodson and directed by Cathy Yan. 5 women find their way to achieve their goals and get themselves out of harm's way in this thrilling insane movie.
Birds of Prey is a hammering hit. It's so exciting that you'll be on the edge of your seat figuring out and connecting the plot together. One of the driving forces of the movie is how it is told. Parts of the film are narrated by the one and only Harley Quinn making it a success. We have seen this with other films such as "Deadpool", obnoxiously funny, crazy, violent, but also giving a good message. There are quite a few time jumps back and forth between all the different characters. Not only do you get to see how the storyline unfolds, but you experience the crazy adventures and background information of the characters.
Of course the characters of the film make it completely jaw dropping. Huntress, a Mafia princess (Mary Winstead) has a want for revenge, Black Canary (Jurnee Smolet-Bell) a singer and metahuman finding her place in the world to make things better, Renee Montoya (Rosie Perez) a cop who should have more recognition, Cassandra Cain (Ella Jay Basco) a troubled young lady, and Victor Zsasz (Chris Messina) a complete lunatic killing anyone to please his best friend/boss Black Mask.
Although these characters are profound, the most enchanting characters of this film are Harley Quinn (Margot Robbie) and Roman, also known as Black Mask (Ewan McGregor). Harley Quinn delivers the expected craziness, jokes, surprising goodies of weapons and an ultimate good side of heart, unlike her ex-boyfriend, the Joker. Even though Harley is not the nicest, you'll want her to win, her character has become one that you want to stick around. Roman, shows his crazy side by taking and killing what he wants in his own ways. He expresses that things should be his, he wants money and power, and he'll do anything to accomplish just that, even if it means being insane and having no sense of mind. McGregor did an amazing job of being the villain, a character as nasty as his is one you just have to love.
Birds of Prey is preposterous, and yet it's just a fun film to watch. The film is very feminine, it presents how women can make an impact on the world, be just as equal as men, and have a strong voice to stand out. Money and power show how extreme people are willing to go to gain this type of filthy wealth. I thought the film was incredible, the motion picture is beautiful, the story is solid, and the the character development was marvelous. I think fans will want to see more of these characters, and based on the ending, I definitely think we could expect a few solo movies for certain characters. The movie presents its viewers with a satisfaction and a laugh, it gives a good message and for that I suggest it to viewers like myself.
Leave a Comment
About the Contributor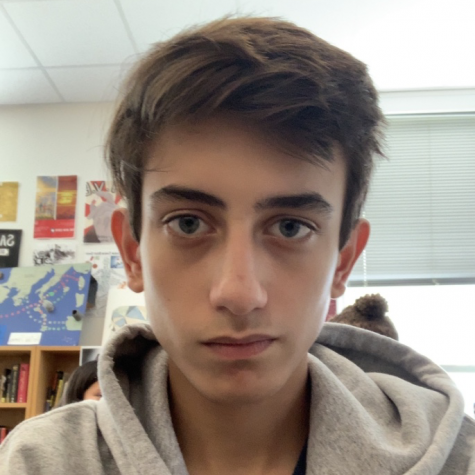 Matthew Manders, Staff Writer