How to survive the 30-Hour-Famine
Tips and stories from past participants
On February 21, Carnegie will be hosting it's 8th annual 30 hour famine. Hosted by NHS, the nation honors society, and sponsored by World Vision: an organization that provides humanitarian aid to children and communities throughout the world. The famine has been one of the longest lasting events at Carnegie.
"This year we're donating any funds we raise to Congo which is hardest hit in terms of hunger and actually dying to go with this, everyday eight kids die because of something," said club sponsor Amalia Masiglat.
Each year the funds go to a country in need chosen by the students. They collect funds and send them to World Vision, which collects the money and sends care packages to countries in need. Also the students wake up early to go volunteer at the food bank right before eating.
"There was a year when we had a participant apply for the tour to figure out how the money is being used. And in that tour, the student was able to see money going towards education. Also, they're finding ways by which they can grow their own food, so towards gardening," said club sponsor Amalia Masiglat.
Students also participate in activities to bring to perspective the situations in other countries.
"During the famine, we always do T-shirt dying, a group house building competition using cardboard boxes, and an interactive word puzzle game. This year, we are creating a Fortnite style "Hunger Games" challenge, a game of Family Feud, dodgeball, and a "Capture the Fruit" Scavenger Hunt," said last year's participant, junior Shelby Colvin.
Survival Tips?:
Once the famine ends and before being able to eat, the students wake up early in the morning to volunteer at the food bank.
"The participants of the famine work a full four-hour shift at the Houston Food Bank sorting types of food, carrying crates, and doing other volunteer work with the organization," said Colvin.
When working for that long without food in your system, especially around food, it can trigger the participant's hunger.
"Actually being in front of food and not being able to partake of the food because it's canned is the toughest part of the volunteer work. During break we go to the back of the Houston Food Bank and then go see the food and they could smell the food, but they can't eat it. They just have to say no, they're still doing hard work" said Masiglat
Students cope with this hunger in many ways, and do whatever they can to take their mind off it.
"Usually, when I'm trying to avoid food I focus on something completely different, to keep me busy, or I'll just try to hold off for a good snack," said future participant freshman Sarah Knight.
Most people have mood shifts or mentally change while hungry, but a famine does a great job to combat this.
"Certain people got very cranky, but most people were so invested in the activities that if they ever got angry their minds were taken off of it very quickly," said Colvin.
A Bonding Experience:
The famine is a great opportunity to help those in need, and most students find it enjoyable.
"The famine truly allows classmates from all different grade levels to connect with one another. My three most memorable events from the famine would be being in the winning group for the cardboard box house-building challenge, meeting and talking to a lot of new people, and being able to volunteer at the Houston Food Bank for the first time," said Colvin.
Only good feedback has come from the famine, so come participate in this fun event to benefit those in need and help a great cause.
View Comments (1)
About the Contributor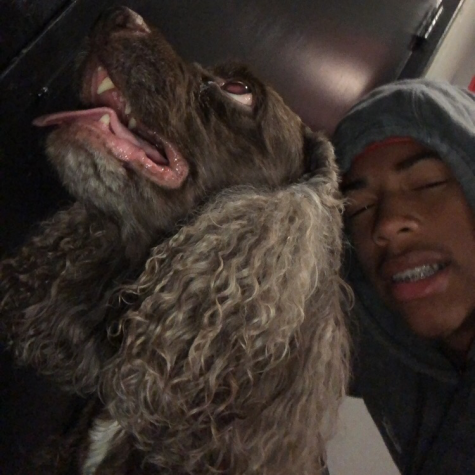 Donovan Snell, Staff Writer
I am a sophomore who loves to play basketball in and outside of school, I am left-handed, and have two dogs.