My List of the Top 5 Most Influential Movies to Watch During Black History Month
As you may know, this month, February, is America's Black History Month, where we honor the struggles and accomplishments of Black people in America and in the world. This month stands to appreciate all the feats black people have overcome and are still overcoming. Black History Month is where we come together to praise the numerous ways black people express themselves. One of the most common ways of expression in the Black Community is film. 
In American Black history, film has been a method of documenting and critiquing the Black Experience in America. Movies have shown poverty, success, sickness, prosperity, and successful–or sometimes unsuccessful–love stories.
In an effort to show some of the films that mean so much to Black culture, I've created a list of the top 5 most influential films starring black actors, created by black writers, and directed by black directors and producers.
Here's the top 5 movies you should watch this Black History Month.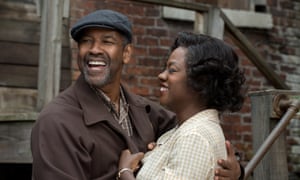 Fences
This movie follows 1950's sanitation worker Troy Maxson, his wife and his son. This movie shows the tension between members of an impoverished black family, who butt heads over the multiple factors of life. The main conflict is shown as the disagreement between Troy and his son Cory: Cory wants to pursue college football, which his father denies, despite pursuing professional baseball in his youth. 
Rotten Tomatoes: 92%
Staff rating: 4/5 stars. This movie features incredible acting from Viola Davis and Denzel Washington. 
Cultural importance: This movie successfully portrays the ups and downs of the black family. Fences stands as commentary on the dynamics of the typical black family during that time. It comments on the haughtiness of the patriarch, the subordination of the matriarch, and the lengths to which a son will go to please and coexist with his father. It provides a relatable story to many black viewers.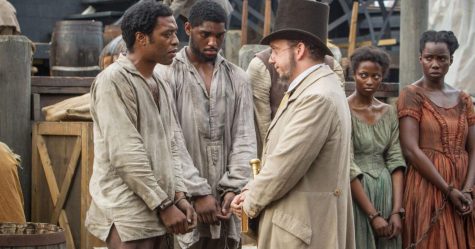 12 Years a Slave
This movie shows a man that faces the contrast of life in the North as a free man and in the South as a captured slave, in the years before the Civil War. Solomon Northup, a free black man, is kidnapped and forced into chattel salvery in the south. Based off of the memoir by the same name, Northup's story shows the harshness of slavery, through the eyes of an ususpecting free man. This movie's purpose is to truly express the immorality of the slave system in America for those who are not directly affected by it. Solomon did not have to expereince slavery, similar to many viewers; therefore, his reaction is similar to that of anyone watching the movie.
Rotten Tomatoes: 93%
Staff rating: 4.5/5 stars. This movie provides such a real and immersive visual, truly placing the viewer in the setting of the antebellum American south.
Cultural importance: 12 Years a Slave is regarded as the film to most accurately depict slavery. This connects current viewers with true American history, unfiltered.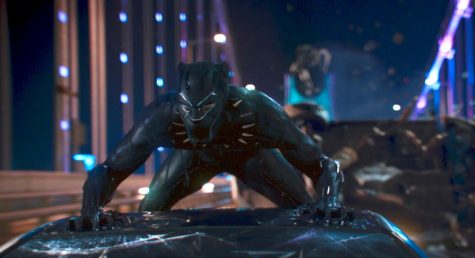 Black Panther
Join T'Challa and friends in the highly anticipated origin of the Black Panther. In this film, Prince T'Challa faces the argument of helping the people he governs, or the people he is ethnically tied to, outside of his jurisdiction. T'Challa, a moderate and sensible leader, is of course challenged by a more radical protagonist.
Rotten Tomatoes: 97%
Staff Rating: 3.5/5 stars. 
Cultural importance: This movie is one of the first few movies to portray a black character that saves the day (besides Lando Carissian, The Empire Strikes Back). As a superhero movie, Black Panther provides young children a role model that might look more like them. This movie also has a majority black cast/crew, and shows the wealth of resources in Africa, which is usually depicted as barren and destitute.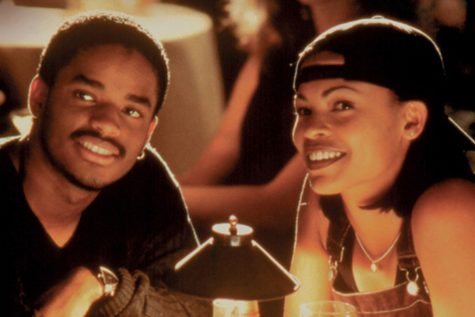 Love Jones
Not all influential movies depict struggle and destitution. Love Jones is the story of the trials and tribulations of two contemporary African American artists. It shows the different aspects of younger relationships, including commitment, cheating, and the concept of "a love thing". We follow Nina, a young photographer, and her budding romance with Darius, a poet. 
Rotten Tomatoes: 73%
Staff Rating: 4/5 stars.
Cultural importance: This movie is one of the earlier examples of a Black love story, accurately displayed. It also broke the lack of representation of Black characters having artistic aspirations. During this time, it wasn't common to see a Black character as something other than a conflicted athlete or troubled criminal.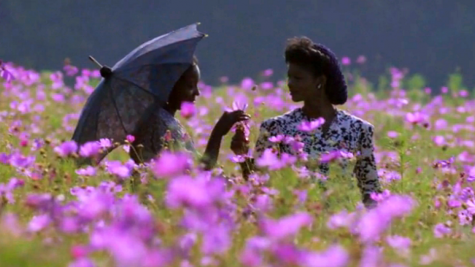 The Color Purple
This movie, set in the American south in 1909, shows the story of Celie. Celie begins the movie as a teenage girl who is being abused by her father–having two children by him–who in turn gives her hand in marriage to a man named Mister, who also abuses her. She lives her life struggling to value herself in an abusive household. Additionally, she is confused by her feelings of admiration and attraction to her husband's old flame, Shug Avery. This movie is based on the 1982 novel of the same name, a Pulitzer Prize winner.
Rotten Tomatoes: 81%
Staff Rating: 4.5/5 stars.
Cultural importance: One of the most recognized movies starring a mainly black cast, with a mainly black production team, The Color Purple covers so many issues in the Black community. It touches on abuse, poverty, infidelity, sisterhood bonds, self-love and self-worth. 
I hope you enjoyed my list of the top 5 movies to watch during Black History Month. Hopefully, you learn something about this culture that you didn't understand before.
Leave a Comment
About the Contributor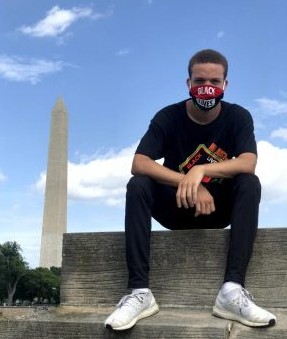 Ashton Brown, Staff Writer
Hey y'all! I'm Ash, and I'm a staff writer for Upstream News. It's a great way for me to stay updated and connected with the school and the world. ...