Virtual learning demands college- level self-discipline of CVHS students
CVHS students are now getting a taste of the self-discipline needed to survive virtual learning this semester.
Ever since online learning started in the last cycle of the 2019-2020 school year, both parents and students had been worried about what the 2020-2021 school year would be like.
While HISD and schools implemented new policies when it came to grading and attendance to facilitate online learning for all students, there was still concern about what new responsibilities everyone would have. Both students and parents as well as teachers are expected to work in unison helping each other out, two students, a parent, and a teacher were interviewed for more insight.
"Yes, I feel like, with online learning, we have to take more accountability for ourselves," said senior Kailey Clifford when asked about having new responsibilities that came with online learning
Students are now expected to keep track of all their assignments, always check-in for attendance, or they could be counted absent, maintain a balance between school and their personal life at home, and maintain their mental health.
"A lot of my friends are stressed out" said sophomore Steven Jourdan.
Teachers talked about sometimes having to manage multiple websites or systems since HISD wants students to submit all of their work through the hub. Online classes themselves are sometimes seen as hard to do since not all students participate or engage in the same way they would do in class. Although the biggest concern they have is for the mental health of the students from all the new stress and new responsibilities they have.
"It's self-discipline for teenagers on a level that no teenager has ever really had to do, You have to be on top of it. You have to be the one going to class and doing your homework. I think it's a lot and I Marvel. Honestly, I'm so empathetic with what you all are having to do right now. Even in the most perfect of circumstances. This is hard. This is a hard thing and so I'm always telling my students never to let anyone tell you that this is normal. It's not. You're doing something no other generation has ever had to do, which is to educate homeschool at yourself. You have all this stuff, but you're the ones you have to log in and submit the work and find the assignments and you don't have the building or the structure are the infrastructure" says AP English III teacher Erica Harris.
Parents expressed concerns about having to ensure that their child engages in online learning, not being taught how to use certain systems such as Microsoft Teams, ItsLearning, and HISDconnect PowerSchool. Parents of freshmen might be the ones who struggle the most as they are new to everything, with upperclassmen at least they have experienced Carnegie in person and through online learning.
"Carnegie expects you all to take a lot of responsibility for yourself. We have a responsibility to help teachers to manage their health and with online learning largely from home, I think parents have a greater responsibility to ensure that their student has a conducive time for us to be able to pay attention to class" said CVHS PTO President Susan Hawes.
Harris shared some strategies she teaches her students in her Intervention Class to help them stay organized.
"Write down your assignments. Do not try to keep him in your head. You need to have a schedule" said Harris.
At the end of the day, online learning has given everyone new responsibilities and both parents and students are realizing that they must work together with the teachers to ensure everyone on campus succeeds this year.
Leave a Comment
About the Contributor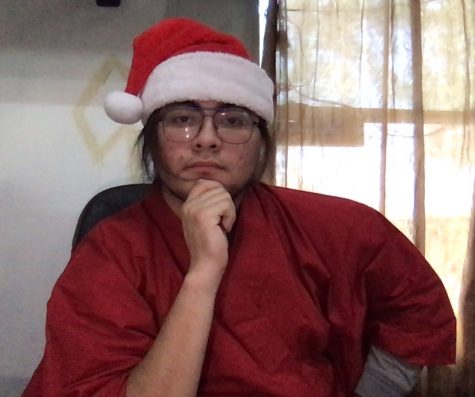 Alvaro Alvarez, Staff Writer
I am a Senior. Instagram Twitter: @2spuky4me

Loves cars

yeeyee