CVHS Campus Reacts to the 2020 Election Results
Relieved- that is the word that was the most used by CVHS students to describe their feelings the moment they heard that Biden had won the 2020 presidential election.
On November 7, Biden was declared the 46th president of the United States. At the time, CNN reported 279 electoral votes for Biden and 214 for Trump. 10 days later, as Trump digs his heels further in refusing to concede despite failure to provide evidence on voter fraud, Joe Biden is moving ahead with plans for his presidency. Today, Biden's lead has grown even bigger as counting continues- he now was 306 electoral votes compared to Trump's 232.
Upstream News surveyed more than 100 students to get their reactions to the survey results. Students surveyed were asked to use one word to describe their feeling at the moment they found out about the results. The larger words in the image below represent more common responses from respondents.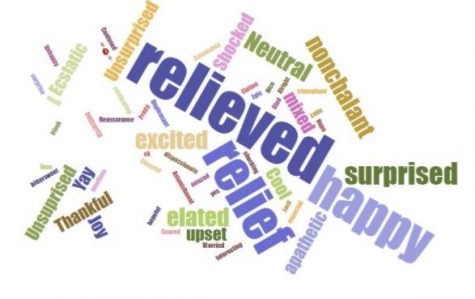 An overwhelming 79.4% responded saying that Biden's first task as president should be to address the coronavirus pandemic.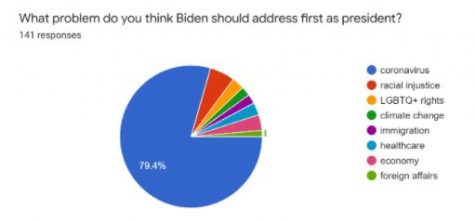 Out of 141 responses, 79.4% (112) want Biden to address the coronavirus first, 5.7% (8) want Biden to address racial injustice first, 3.5% (5) want Biden to address the economy first, 2.8% (4) want Biden to address LGBTQ+ rights first, 2.8% (4) want Biden to address healthcare first, 2.1% (3) want Biden to address climate change first, 2.1% (3) want Biden to address immigration first, and 1.4% (2) want Biden to address foreign affairs first.
Students were also asked what they expected in Trump's last 70 days of his presidency. The image below depicts what respondents expect from Trump in the days before Biden's inauguration. The larger words represent the most common responses from students surveyed.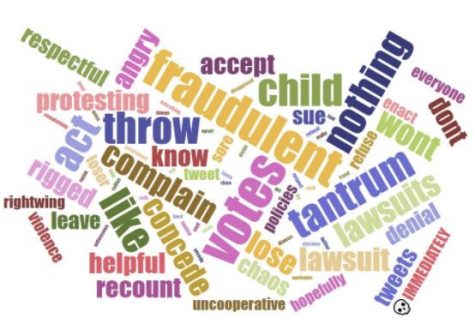 Interview with Senior Litzy Martinez
Interview with Sophomore William Larkin
Interview with CVHS teacher James Parker
View Comments (1)
About the Contributors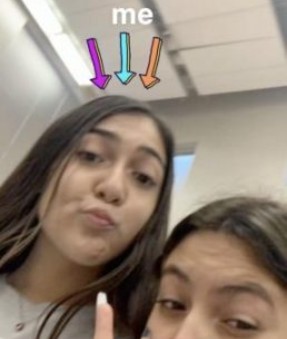 Carys Reyes, Staff Writer
I am a junior. My favorite sport is baseball and my favorite color is green.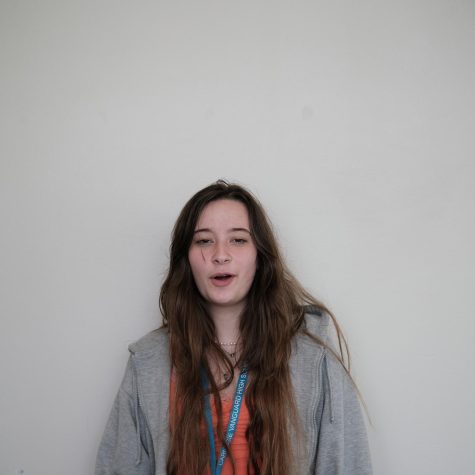 Julian Namerow, Features Editor
Hi, I'm a senior. I am a feature story editor and i have the best dog in the world.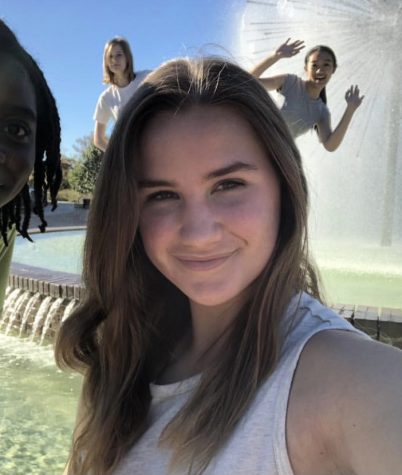 Emma Pierce, Staff Writer
HEY! My name is Emma Pierce and I'm a senior. I am apart of the girls soccer team and love photography