CVHS Multi-Racial Student Organization Delivers Some Love to the Women's Home on Valentine's Day
Despite Carnegie's Multi-Racial Student Organization (CMRSO) limitations to only online meetings once a week, the club still prevailed in organizing a Valentine's Day card drop off at the Women's Home, which supports women of all races, battling addiction, homelessness and mental illnesses. 
The Women's Home has been around since 1957. Their mission is to strengthen women and support families as they reclaim their stability in society. They specifically focus on six different aspects to build women: financial, physical, mental/emotional, vocational, spiritual, and social wellness. In 2019 they served 103 and 100% of the women to style for 6+ months left with permanent living and income.
The Women's Home focuses on guiding the misrepresented women to a better position in society. Similarly CMRSO was also created to represent the needs and experiences of  the very diverse Carnegie demographic. Club members represent 16+ different ethnicities and its mission is to support communities who are underrepresented in society. 
Sofia Hegstrom is the president of CMRSO who advocated for supporting the Women Home.
"They have a thrift shop in Montrose I've been going to forever, that's how I know of them. I chose them because of what they do for their community, they offer long term solutions for women facing addiction, mental health crises, and homelessness. This means so much to me because I feel the organization gives these women real opportunity, a real chance to help themselves, their families and our community," said Sofia Hegstrom.
All of the club members agreed and loved the idea to support the Women's Home. 
"For me, writing these cards meant a chance to express my gratitude for people in the community. It also meant a chance to try and express creativity and do a loving act around the time of a holiday that revolves around love, that holiday being Valentine's Day," said Jahrel Nobel
Everyone who participated had their own and unique reasons for being drawn to the drive, although they were all different everyone just wanted to spread some love.
"Writing these cards is significant to me because it can help us encourage the members of the Women's Home to nurture healthy emotional and mental well-being. The clients of this home have been through a lot, and I think it's important to show them that they are valued members of the community and that we will be here for them," said Andrea Erkal
"I know Valentine's Day can feel like a lonely holiday if you don't have someone to spend it with, so being able to provide some human connection to someone else is really important to me," said Emily Zhou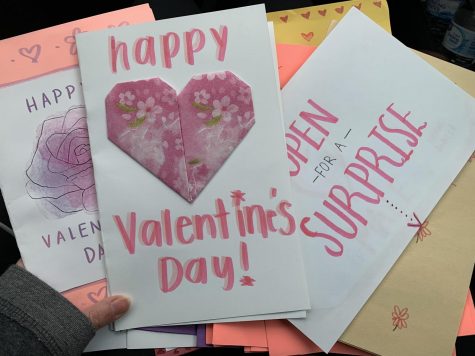 The purpose of the Multi-Racial Student Organization is to provide a safe place for Multi-Racial Students to socialize, express and explore their multi-racial identities. CMRSO promotes visibility for all students as well as worlds to create a space where our mutual (and individual) cultures can be not only understood but celebrated. In addition, CMRSO works to give back to communities in which we live and thrive.
Emphasizing the organization mission, its members managed to make every single card filled with colors, compliments, origami, jokes, puns, which made them all individual and made for one person and one person only at the Women's Home.
"I did three cards and the messages on my card were corny messages/ puns. One card had 'You are a-maze-ing" written on it with a maze inside of a heart. Another card had candles with hearts at the tip and the card read "You light up the world!'" said Jahrel Nobel.
Even in the current circumstances with Covid-19, the club managed to safely collect and send physical cards instead of virtual ones.
"It was a completely safe drive-through drop-off. Everyone involved was wearing a mask and it was a quick and efficient process," said Emily Zhou
With the help of almost 20 Carnegie students who participated the club was able to acquire a whopping amount of cards to donate.
"I made three cards but in total we made about 40 cards," said Zainab Zaman. 
Though there were many amazing cards, many have conveyed that the best card from the drive was made by Andrea Erkal.
"I made a joke about hot dogs. It pictured a male and female hotdog who were conversing with each other outdoors. In short, the male said he thought that 'frankly, she (the female hot dog) was the hottest dog in town'" said Andrea Erkal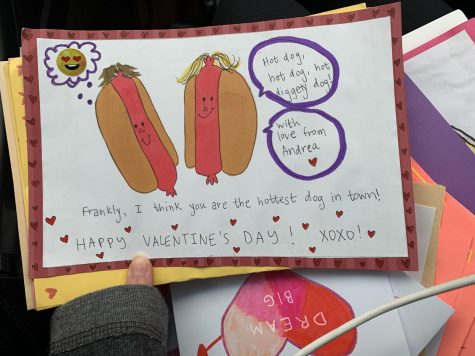 Sadly the global pandemic has exacerbated the amount of women in need of help from the Women Home. Since the implementation of stay at home order there has been a 9% increase of verbal and physical abuse of women who are trapped in homes with abusive partners. Additionally the capacity of domestic violence shelters have decreased to 50%, hence leaving women at loss of aid and assistance. 
View Comments (11)
About the Contributors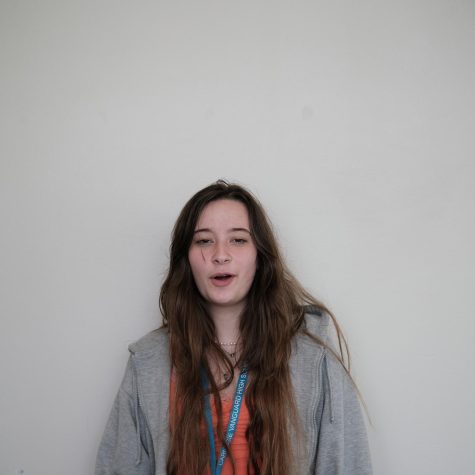 Julian Namerow, Features Editor
Hi, I'm a senior. I am a feature story editor and i have the best dog in the world.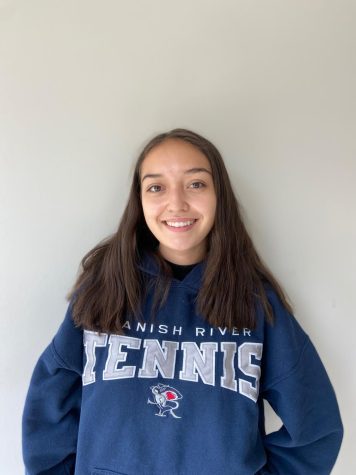 Sofia Hegstrom, Contributing Writer
Howdy! My name is Sofia Hegstrom and I am a senior who loves to read.