2 College Graduates and A College Student Address Common Concerns on College Decisions
College decisions can be hard for many highschool students. There is much to be considered, the price of the college, the area it's in, what you'll study. The list goes on. This all varies depending on each student. A study done by Julie Vultaggio, associate dean for Strategic Academic Initiatives at the Harvard Graduate School of Harvard Education (HGSE), and Stephen Friedfeld, the Co-founder of AcceptU a provider of virtual college admissions counseling, did a study on the stressors in college choice, application and decision making. They found that on an overall stress scale of 1-7 that the average stress rating of their participants was 4.95 with 71 % choosing 5 over higher. This study is not to be considered a representative example.
In order to delve deeper into the stressors behind college decision making, Upstream News interviewed three people to share their own experiences. The first interviewee Mason received his Associate of Arts at Pierce College Puyallup and has a Bachelor of Science (BS) in Psychology in Clinical Physiology from Central Washington University, and now studies medicine at the University of Washington School of Medicine. The second interviewee Sari will receive her BS in computer science at Wilfrid Laurier University in Ontario this year, and Kaodili Mba is a freshman at the University of Texas at San Antonio, pursuing a degree in medical humanities.
Q: Did you worry about your college? Majors?
Mason: I got so stressed to the point that I cried. It wasn't until I realized that the applications weren't the end all be all that I started to feel better. If my grades were poor I could always get an AA at Community before going to a four year. If I didn't get into my dream school there were plenty of state schools that offered a similar quality of education. Life goes on and I'll still be here tomorrow regardless of whether or not they accept my applications. With medical school many people don't expect to get in on their first application cycle, it's important to realize that you might fall down but that if you do there is no reason you can't stand back up.
Sari: Choosing colleges wasn't too hard since I stayed local. Picking my major was tough. Looking back, it was a bit of a mess. In my last year of high school, before I applied to any schools, I was deciding between computer science, cuisine, psychology, and acting.
Kaodili:  This is essentially a compromise between me and my parents, I wanted to choose and pursue medical humanities at a different University. My parents wanted me to choose medicine. So my academic advisor decided hey, instead of you having to continuously put a strain on yourself with biology and chemistry, you should do medical humanities because it incorporates the things that you like, such as well there's an introduction to humanities but that's more of like discussing the nature of humanity, but it incorporates things that you would normally find in like the Liberal and Fine Arts like music, art, and also the things that you would mainly find in medicine like biology and Applied Chemistry and Physics. Okay. That decision was mainly just born out of a compromise.
Q: In your time at college did you ever change your major? Or think you will switch?
Mason: Yes, I went from Pre-Law to Psychology & Clinical Physiology
Sari: I ended up getting into a psychology program and switching into computer science shortly after. Psychology is still something I like, but the classes just didn't keep my attention. There is a lot of biology and chemistry involved in psych, and those topics just weren't things I enjoyed. On the other hand, I had already been programming for a while before uni, and I knew it was something I enjoyed
Kaodili: I can't really say I see myself sticking with the major but I also can't see myself changing my major anytime soon. Because right now I, as a freshman, I'm just focused on maintaining a high GPA and staying in the honor roll and letting my academic progress, sort of, carry me.
Q: What types of careers do you expect or already have in your chosen fields?
Mason: Currently I am an Amphibian Field Researcher. Eventually, I would like to become a Neurologist. Psychology has a huge overlay with neurology, what makes you, you is your brain. I'd like to focus on degenerative diseases like Crohn's and Chronic Inflammatory Demyelinating Polyneuropathy.
Sari:  I actually already work full time as a software engineer on an education technology product.
Kaodili: I'd say the first option would be pediatrics, because I've learned a lot from being independent from just staying at home being in quarantine for like four and a half months in the latter half of my senior year that children need stimulation and interaction, at any and every point in their lives.
Q: Could you describe your major in a sentence or two?
Mason: A heavy focus on chemistry and biology. Psychology is mostly neurology; contrary to much popular belief. Clinical Physiology is like that but with a lot of it in a medical setting.
Sari: I would describe it as learning to solve problems using technology.
Kaodili: I would say that it's it seeks to humanize the medical practitioner, and it seeks to foster compassion and empathy, as well as to view the typically stigmatized black and white world of medicine in a more gray area.
Q: What is some advice that you would give to kids applying now? Things you've learned or wished you knew beforehand?
Mason:( Ask yourself)  Is the college affordable? Does the college offer course tracks you are interested in? Is the college in an area in which you might be interested in establishing yourself? I don't really have that much figured out. Life is just finding your way through new and different challenges and hopefully learning from your failures and the failures of others. 
I would honestly suggest that people try to avoid overworking themselves. Hard work is important but doing it at the expense of your physical and mental health. I originally wanted to go to an Ivy. I worked so hard to maintain a 4.0 with a number of AP classes. I eventually got accepted to one of my top choices, but I realized that the cost of attending that school and that the work I was putting in wasn't healthy; the money fiscally and the health physically. Try to find a balance between life, work, and school. 
Sari: First, it is important to choose something you think you'll like. I know people who went to school because their parents chose their degree, and many of them dropped out or suffered poor mental health for years. 
Second, you don't have to go to school right after high school. We have this weird culture where everyone is encouraged to choose what they want at the end of high school: work, go to trade school, go to uni. Those are the options we are given, but it's fine to take time off. If you don't know what you want I recommend going and working for a year or two and applying to college after that. Then you will have some money saved up and probably even have a better work ethic than you did in high school.
Oh and don't think what you choose will be what you expect. I've met a lot of people who love math in high school and hate it in university, or they think programming will be fun but it's just not for them. Keep an open mind and don't be afraid of change, just because you chose your program doesn't mean you have to stick to it
Something I missed out on was internships. I didn't realize how valuable they were, and I didn't do any internships before my job. It made starting my job pretty tough (a big learning curve), and it would have helped me get a feel for the industry earlier on. Not to mention it looks good on a resume to have internships. So I would say: don't wait until after graduation to pursue opportunities in your field. Apply for internships every year, starting at year 1, and think about what will make you appealing to companies.
Kaodili: Do not be afraid of getting rejected from a college. That is the first thing, always have some backup options. Because I mean let's say you want to get into Harvard and Harvard's very picky. Harvard, Yale, Dartmouth like if you really, if you really want to get into those schools, always have a backup, so that it not only cushions the blow of the potential for a rejection letter but you also have other colleges that pertain to your career and are still very reputable universities. 
Also, research, research careers that you might be interested in, like, don't wait until you know junior year senior year and be like, I don't know what I'm doing I don't know, even if it's just a thought about what would it be like to be a chemistry major or what would it be like, be a musician. As a musician or what would it be like to be a public relations manager, like, even if it's just a random thought that you have and I don't know, four in the morning when you know you got a big history test and like three different math quizzes. Like, l take the time to actually sit down and be like, what do I want to do, or what are my interests, and then research some careers that you think might relate to them.
Scholarship applications are very tedious, but they will save you in the long run because applying for financial aid is very stressful, I'll say that. I mean, it takes a little bit of time because you know you have to get certain, you have to get all the required documents including tax records from your parents if you're registering as a dependent
When you graduate, that summer really take a minute to like analyze your habits over the summer Do you tend to sleep a lot more do you tend to not want to work do you tend to slack off when it comes to self-care, like do you tend to just not be active in the summer, because these things are very crucial to stress management in college because believe me yes work is important but you need to know, you know you need to maintain your sanity because fall semester starts off really slow and then spring semester, all the work starts to speed up, especially in the case of the arctic blast which is now giving me three weeks of homework that I have to complete this week.
View Comments (2)
About the Contributor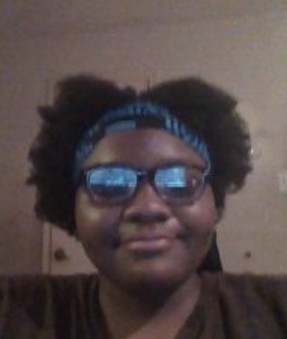 Chiemelie Chinweuba, Staff Writer
Hi, I'm Chiemelie and I'm a junior.