My list of top 5 Nintendo Switch video games
The Nintendo Switch is a great console in my opinion. Of course, it's almost four years old and it's still a great system. However, with the COVID-19 situation now, the Nintendo Switch has risen in price, and people can't seem to be able to afford it, or they can't buy it due to having to save their money for more important things. Based on some research from Forbes, the Nintendo Switch supply was diminishing and people felt the need to buy one before it would soon sell out. 
Now, the Nintendo Switch is a handheld system that you can take with you on the road and a great way to have fun with the family on the T.V. But I'm not here to tell you about how great this system is. I am hear to tell you about my: 
Top 5 Video Games for the Nintendo Switch in 2021
Super Smash Bros. Ultimate
This game isn't just a fighting game in itself, it's also an adventure-packed game with over 74 characters in it's roster. You can play a 1v1 with another friend, or a 4v4 with other friends who visit you! You can even play Online through Nintendo's Online Membership! Either way, this game is just like a party game.
2. Splatoon 2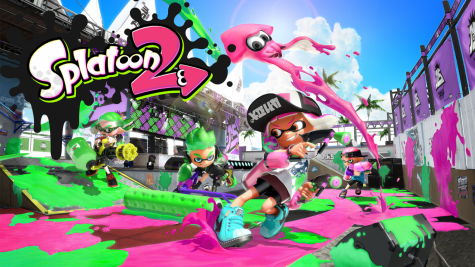 This colorful, multiplayer game is not only addictive, but it's also very fun to play with other people from across the world! Play in game modes like Regular, Ranked, or League Battles! You can play an additional game mode called Salmon Run, where you collect Salmon Eggs while fending off against Salmonoids. There's another game mode, which is a DLC called Octo Expansion, where you explore the underground level of a subway station as an Octoling.
3. Mario Kart 8 Deluxe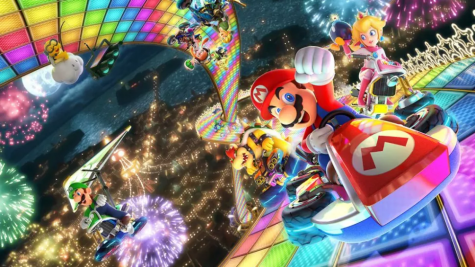 This game is a magnificent re-release of Mario Kart 8 from the Wii U. This game's wonderful aesthetic and atmosphere makes up for it's great graphics and driving controls. You have fun either playing on the T.V/handheld by yourself, or with your family!
4. Luigi's Mansion 3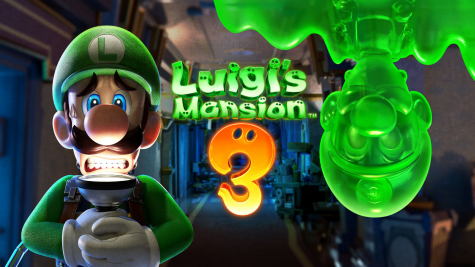 Honestly, Luigi's Mansion 3, is one of my all-time favorites on the Switch. You get to wield the Poltergust G-00, with many attachments and useful contraptions to capture Ghosts and retrieve the elevator buttons in order to save Luigi's brother, Mario and company. It's up to Luigi to save his friends, but can he muster up the courage to?
5. Super Mario Maker 2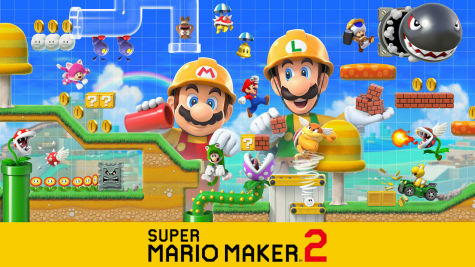 Super Mario Maker 2 is the greatest successor to Super Mario Maker on the Wii U, bringing in new, awesome constructing tools. This game, and it's predecessor both follow the same mechanics of building your own levels for many people around the world to play! You can build by yourself or you can co-op with other people to help build your levels and test them out! There's even a story mode with 100 Nintendo-built levels for you play too! Nice!
And, that's my top 5 video games for the Nintendo Switch. Although, you MIGHT not have fun with some of these games, I do recommend them so you yourself can check them out! 
View Comments (4)