For the love of math-CVHS' Algebra I and II teacher Julea Brode receives the school's 2021 Teacher of the Year Award
CVHS's 2021 Teacher of the Year Ms. Julea Brode didn't always know she would end up teaching. But she always knew she would always be working in the field of mathematics.
Brode grew up in the Clear Lake area in the south part of Houston. She graduated from Clear Creek High School, and then went to The University of Houston where she got her Bachelors's Degree in mathematics.
Brode recalls just trying to get through school to start her career.
"I was nothing like I am now. I was always good at school, I did not take a whole lot of Pre-AP, AP classes. I only did that for math, that's the only subject, but everything else I just took regular on level classes like they would offer at Lamar. The only sport I did was track and field. I didn't do any instruments or anything like that. I was just a weird little kid who likes math and languages," says Brode.
When Brode went to college but she didn't quite know what she wanted as a career. All she knew is that she enjoyed math, and she wanted to work in the math field.
"I got my degree in math, and for some reason, I just thought people would come to me about working at engineering firms or accounting firms, or maybe working for NASA. I thought about other careers, but for some reason, I just wasn't 100% sure what I wanted to do with that math degree. I just knew that I was good at math and I was going to start with that," says Brode.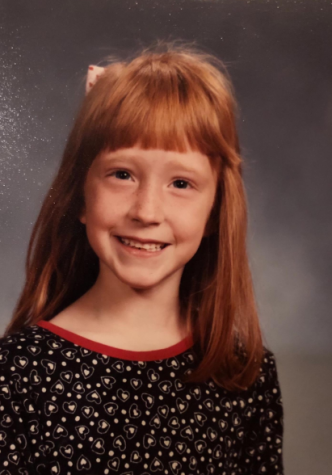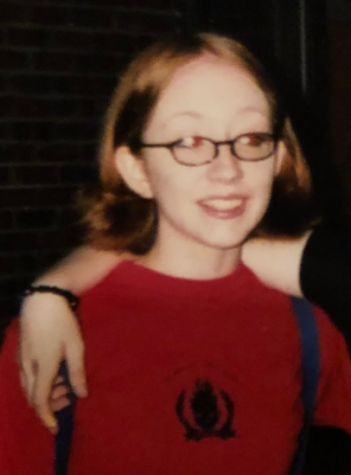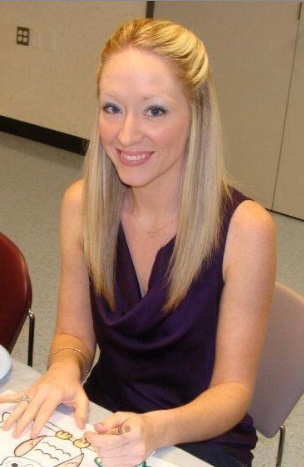 Julea Brode in elementary, high school, and college. (Photo courtesy of Julea Brode)
After getting her degree, Brode worked for a middle school in Clear Creek ISD as a tutor for a group of students. After a couple of years, the school offered her to become a full-time teacher, so she got an alternate certificate which allowed her to teach.
"I enjoyed working with the kids because when you're working with such a small group, it's really easy to get to know the kids, and you can see the difference you're making in their lives. After a couple of years , the school district asked me if I wanted to consider being a full time teacher," says Brode.
Her first year as a full-time classroom teacher proved to be harder.
"With a full class of kids, it was a really hard year. I don't know how I made it past the first year. Because when you do the alternative certification, you're not taught how to do that; you're just kind of thrown to the walls, and we don't really know anything about teaching," says Brode.
Brode wanted to share her love of mathematics and for her students to excel, but she found that she was often asked to change grades, just so athletes at the school in Clear Creek ISD could continue to play sports.
"Every school is a lot different. I think I found a really good fit with myself at this school. I am very education-focused. At the other school, it was based on sports. And so I felt always felt like I didn't quite fit in. I always thought I was kind of getting bullied for the coaches to like fix grades because they had an athlete that needed to pass. Whereas here, academics is the number one priority," says Brode
Brode doesn't believe that students are just naturally "math people."
"Just to prove to kids that have this mindset that they are either math people or they're not math people, that's so not true. My biggest thing is I want them to realize you can make yourself better at math; it's just about practicing a little bit more. So hopefully when I get through with my class, they'll realize that, and that's how I tend to work," says Brode.
In previous years when Brode was nominated by other teachers for CVHS' teacher of the year, she would usually remove her name from the list. This year, she decided to keep her name in the running.
"This is my 13th year, and I taught at a different school before I taught here and everyone there always thought I did such a great job, so I posted it on Facebook. I've had so many congratulations from everyone. And then my mom and dad were really happy for me. My dad is now going on and on and on about how I should go  back to school now and get my master's degree, so I become a principal, and I was like no, that's not what I want."
"I do get really excited though when  I'll hear students say that they weren't good at math before, and then now they feel like they're good at it. Hopefully I turn it around for a few, and let them know that math is not that bad."
View Comments (12)
About the Contributor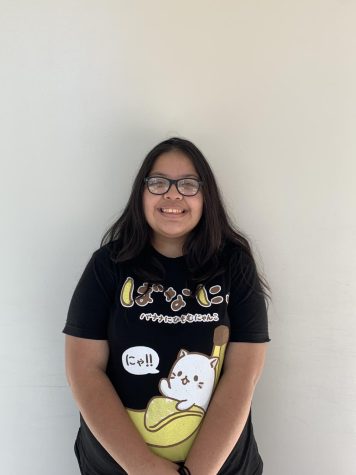 Judith Carrizales, News Editor
Judith Carrizales is a junior at CVHS. She participated as a member of the Film, Riot, and WISE clubs. Her favorite subjects are Journalism (of course!)...