By Sharon Vera, Staff Writer

October 4, 2019
Meet Mr. Miguel Incháurregui- one of the new additions to the Carnegie Vanguard High School Staff! He is teaching Algebra 2 and Spanish 2 and has formerly taught at Yes Prep Gulfton. Incháurregui is also a CVHS alumnae, so he knows his way around the school. Incháurregui says every one of his Carnegie...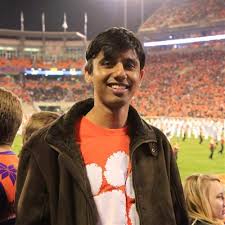 By Charlie Mueller, Staff Writer

September 24, 2019
Upstream News sat down with Sanjog Kulkarni Q: Why did you choose to work at Carnegie? Kulkarni: I found that this is one of the good schools in Houston and I would like to teach kids AP courses and get them ready for high school. Q: What job are you coming from? Kulkarni: I'm coming from ...