Price-Variety-User Experience: Which streaming service is worth your money?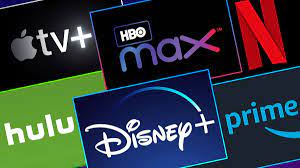 Click. Click. Click. The despair of boredom slowly creeps up on you as you click and click through the TV channels. "Why is there nothing good on TV?" you begin to wonder as your boredom only grows with every click. Cable TV has become outdated and streaming services have come to take the world by storm with its convenience, a classic case of out with the old, and in with the new. We all know by now just how good streaming services are, but which one of them has the best bang for your buck?
The worst feeling is having one of these streaming services that everyone is raving about, and you scroll and scroll through it and there's just nothing interesting to watch. It feels as though you've been robbed. In order to find out just which streaming service reigns supreme, with my free time, I tested three of the biggest streaming services that have risen in popularity over the last few years and judged them based on three criteria: price, variety, and user experience. Some streaming services may not be included if they're catered toward only certain kinds of genres, such as Disney+, Crunchyroll, and Funimation, although each of them is great in their own right. Some are not even notable enough to be included with the best of the best (looking at you, Amazon Prime, Sling, and Fubo).
Netflix
Netflix. The pioneer and what is quite possibly the biggest and most popular of all streaming services that started it all. At this point, Netflix has become such a huge staple in the world of streaming, and for good reason as it's made its name all over the world. This, however, does not mean that it's the best by any means when considering the three criteria. When going through Netflix, I'm mainly looking for some good anime, comedy, or drama TV titles. Netflix hits all the marks with these 3 genres that I look for and goes above and beyond with many great titles across the board.
Price- There are 3 plans that Netflix offers you when signing up for an account. Starting out with the basic plan at $8.99. We then move on to the standard plan at $13.99. Finally, we have the premium plan at $17.99 which allows up to 4 screens at a time, allows downloads on up to 4 devices, has Ultra HD available, along with everything else as the standard plan. When looking at and comparing prices to some of its competitors, Netflix is definitely a solid option. Its only downside is that if you were planning on going with just the Basic plan for yourself, you would be losing HD and Ultra HD, which should be included in all 3 plans as the more expensive ones are catered to families or a larger group of people
Variety- Netflix's variety is very solid, but it's nothing great. When on Netflix I often found myself scrolling and scrolling trying to find something to watch. It has many great titles for many genres such as comedy, anime, horror, etc. Although over the years Netflix has lost many great titles that many fans miss. These include the loss of Friends, Malcolm In The Middle, That 70s Show,  and many others. When considering variety, Netflix would be the best choice, if it weren't for the fact that many great titles can't be found on Netflix US and instead can only be found in Netflix for other countries. If it were able to consolidate all those great titles into one and be able to distribute it throughout the world, it would automatically make it the best, sadly this is not the case. 
User Experience– Netflix is one of the most convenient streaming services out there as it's easy to navigate and has one of the cleanest designs and layouts. No complaints there when it comes to user experience
Overall Netflix is a solid 8/10 when it comes to streaming services.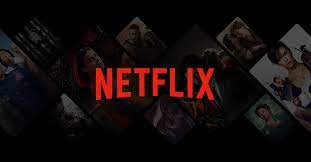 Hulu
Hulu has risen to a popularity level where it even rivals the likes of Netflix, although still nowhere near as big. The service offers current cable TV shows and movies through a wide range of partnerships with some of the biggest companies. This includes the likes of MGM, Warner Bros., and Sony Pictures Television. In addition to the current TV shows, they also have a lot of classics and older TV shows that you can't seem to find anywhere else. Hulu has also made a name for itself as one of the biggest streaming services out there. 
Pricing- The prices for Hulu vary depending on the features you want. The regular Hulu plan comes out to 5.99/month or 59.99/year with the inclusion of ads. If you want Live TV included it comes out to $64.99/month. The Hulu (no ads) plan is $11.99/month and with Live TV it's 70.99/month. Live TV gives you access to shows as they air, but for a huge upcharge.
Variety- When it comes to variety, Netflix trumps Hulu in almost every category, which is probably because they have almost completely different titles. When it comes to originals none stand out as opposed to many classic Netflix originals. 
User Experience- Convenience is very present and the layout for the app is clean as well. Overall, no complaints and a good user experience.
Although it's quite close, Hulu will just never be as good as Netflix no matter how hard it may try, 7/10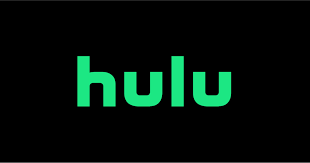 HBO Max- 
HBO Max is the newest addition to the world of streaming and it certainly did not come to play around. With its wide range of shows and titles, its price, and overall user experience, it is easily a huge contender with some of the top dogs of streaming. But is it better than the others?
Pricing- HBO Max is nice and simple with a plan of $14.99/month which comes out cheaper than the Netflix premium subscription but a tad more expensive than the Hulu(No Ads) subscription. A good middle ground.
Variety- HBO Max has everything you could ask for and more, having 10 separate channels dedicated to their own franchises such as DC, Crunchyroll, Cartoon Network, the variety is endless. That's not even including the main HBO Max library which is categorized by genre and even includes huge premieres such as Justice League, Godzilla vs Kong, and the upcoming Mortal Kombat movie. When it comes to variety, HBO Max has it all.
User Experience- The convenience is there, the organization is there, the layout and design are there. There are no faults when it comes to user experience.
HBO Max is hands down the best streaming service out there right now and is easily a 10/10.
Taking a look at these three streaming services, which are the biggest, it's hard to say which one is the best as everyone has different opinions and preferences when it comes to the TV they enjoy. Having said that, HBO Max clearly stands out and offers something for everyone, and with it being affordable, convenient, and having the greatest variety out of the three, there is no doubt in my mind when saying that HBO Max is the best streaming service currently out there.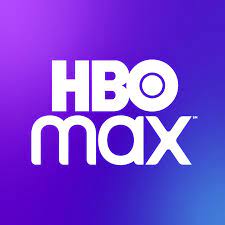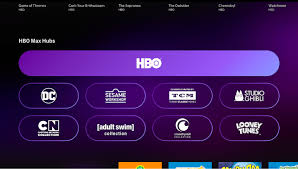 View Comments (12)