CVHS investors weigh in on the SPAC-investing fever
SPACs have recently taken over headlines across the investing world. With massive companies such as Uber and Boeing investing in SPACs, it raises questions for the risk-taking investors such as some at Carnegie. Many newer investors are pondering questions from 'What is a SPAC?' to 'Should I buy a SPAC?' Some of the questions such as the former have straight-forward answers while as with most investing the latter is very open to interpretation. 
SPACs or Special Purpose Acquisition Companies were created by David Nussbaum in order to bring a company public which is the purpose of SPACs to this day. Today SPACs are making a return in the market with 141 SPACs created in 2020 which is up from only 58 the previous year. 
This has been a topic of conversation throughout investing circles in recent months including in the Carnegie Investing Club.
"Essentially, they are a company, but they don't really sell anything like a, like a traditional company. They have a group of investors, which just pump money into them, and then the SPAC basically what they do is give investors a time frame like you have let's say like two years to find like a company to merge with because that's how SPAC make money is basically by merging it by merging with actual companies, and then basically pumping up the stock," explained Srikar Siripuram, the president of the Carnegie Investing Club, explained. 
Many top investors are warning people to be very weary of SPACs due to the uncertainty that comes with them, and Srikar seemed to share their sentiments.
"I don't like SPACs because they're really volatile and their business model isn't really profitable usually if we take a look at SPACs currently like CCIV for example. Usually, even after they merge, like their stocks just tank," said Siripuram.
This is true as it is very hard to determine what will occur with SPACs after their merger and many tend to agree that SPACs are only a short term hold.
"It's definitely a short term position, long term SPAC usually jump up short term, but long term the company rarely is profitable, and I think that's the problem with SPACs like even though their IPO, they can speed up the IPO process," said Siripuram.
The short term position that Srikar recomends holds true as after only a month 65% of SPACs declined in price and after a year this number shot up to 71%. This shows the volatily of SPACs post-merger and shows that generally investors will be punished if they decide to hold SPACs for too long after their merger.
Even with the risk of investing in SPACs some still remain hopeful such as a Carnegie investor.
"I would be interested though in seeing if I could get in on a SPAC before it merges and close the position directly after the market reacts to the merger," said an investor who attends Carnegie.
The investor also mentioned their interest in specific SPACs such as Churchill Capital IV (CCIV). CCIV is a particularly interesting SPAC as after the majority of SPACs merge with less well known companies but Churchill Capital is merging with Lucid Motors.
Lucid Motors is an electric car company that already had some notoriety before the announcement of the merger with Churchill. This notoriety partnered with a growing electric car trend led Churchill Capital's worth to $5.52B in anticipation of the merger. 
Whether you are an avid trader or you are a casual investor SPACs seem to be a new trend in bringing companies public, and they will be something to look out for in the near future.
View Comments (3)
About the Contributor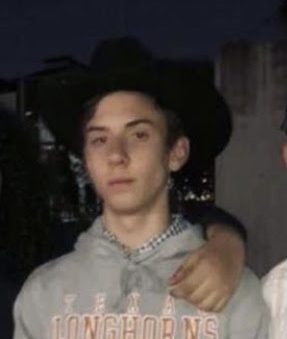 Thomas Dowe, Staff Writer


I'm a Junior at CVHS and enjoy playing lacrosse and hanging out with friends.