Bellaire H.S. Class of 2021's nine valedictorians illustrate the benefits of online learning for students
Walking down the aisle of the main stage during senior graduation to give the final class speech is an honor only a few can say they have earned. Usually, the classes' valedictorian gives an address while all others listen to their wise words. This year the graduating class of 2021 Bellaire High School in Houston, Texas, has nine valedictorians with 5.0 GPAs. Not only is this amazing, but it also raises the question, "Would producing this amount of valedictorians be possible if the pandemic had not happened?"
There has been a significant shift in the way that we learn. According to Forbes, "The increased usage of Zoom, Canvas and Microsoft Teams tools has made everyone from administrators to teachers more comfortable with the day-to-day routine of learning online." This means that not only teachers are adjusting quickly to online learning, but also students. At the beginning of this school year, online learning was uncomfortable for everyone. However, now that we are used to it, there are greater resources for students during school. For example, while taking math courses online, students can immediately google a math process step that they did not understand. This was not possible in school due to the prohibition of phones during a lecture. 
Furthermore, teachers are evolving their class lectures. As a high school student, it was very tedious having to sit through lectures more than an hour long. Teachers talked from one to two hours, and only a few students participated. However, with the use of technology, since most teachers want to make sure that students are paying attention, they go slower, explaining each problem step by step, while simultaneously asking various students to explain what step should be done next. Recognizing that students cannot retain all the information they hear initially, teachers record their lessons and provide plenty of online resources after a lesson, which students can go back to and review. These online resources, such as nearpod, flipgrid, video lectures, and more, address the multiple learning styles students, whether they be auditory, visual, or kinesthetic learners. This is a strategy that I had not seen in school previously because students were tired of sitting in cold classrooms for an extended period, refusing to participate.
While some students' emotional health have suffered in isolation, on the other hand, virtual learning has given many students flexible time, which has relieved anxiety that can build up over long hours working at school. During school, students only received their lunch break to de-stress from school. However, in most cases, students were stuck doing homework during this time instead of socializing and relieving anxiety. With the outbreak of Covid-19, schools and administration have made mental health a priority, providing more systems of support, and this is not something that should stop after the pandemic. 
In our classes, there has been a significant reduction in busy work given during class time after lectures. As a senior, this  translates to less homework. This gives students a chance to breathe, the opportunity to engage with what they are learning, and the opportunity to connect with their family members. Administrators and teachers have set up systems of resources during this asynchronous learning time. These tools help motivate the students, resulting in better academic performance. 
While some may argue that online school opened up more opportunities for students to cheat on assignments and lose attention during class, this happens on a case-by-case basis. Students are constantly monitored while completing assignments online. As for losing attention during class, this also happens on a case-by-case basis. Teachers have had to change their teaching methods for the online curriculum, which has led many to rely on the use of outside materials and lectures. While it is true that certain students lose their focus attending online class, it is also most likely that these are the same students who lose their focus attending class face-to-face as well. 
It is our firm belief that online learning helped create the almost double-digit number of valedictorians for Bellaire High School's Class of 2021. However, when the pandemic ends and face-to-face learning resumes for all students, there are lessons that we can still take from our time learning online. Online school forced teachers and school to think differently about how they deliver the curriculum and support students, resulting in creative solutions and expanded systems of support outside of the classroom. Students were given a more flexible schedule and had the ability to conduct supplemental research beyond the classroom. 
As much as we all want things to return to "normal," this doesn't mean schools should look backwards.
View Comments (3)
About the Contributors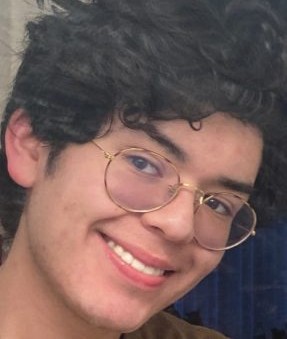 Marcos Delgadillo, Staff Writer
Hello, my name is Marcos Delgadillo I am passionate about reporting and writing about problems and events in the Houston Area! I was born and raised in...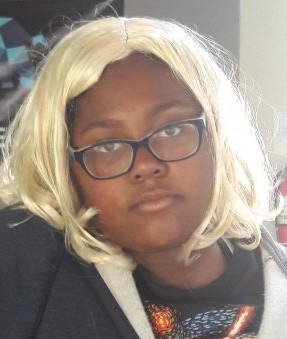 Maya Collins, Staff Writer
Hello, my name is Maya Collins and I am a senior who enjoys playing video games and reading books. I am interested to see how my last year in high school...