CVHS students react to the verdict of Derek Chauvin
On April 20th, Derek Chauvin, a Minneapolis police officer, was found guilty of three charges of second-degree unintentional murder, third-degree murder, and second-degree manslaughter of the 46-year-old black man and Houston native George Floyd.
The killing of George Floyd sparked daily protests against police brutality and racism in 1,700 cities across the globe, and renewed calls for reforms to not only the criminal justice system, but a reckoning on 200 years of racism against African-Americans in the U.S.
"George Floyd's death made me realize how inhumane, cruel, and hateful this society is towards people of color, and how authority figures, such as officers, can believe that murder is an acceptable response, when in fact it never is," said freshman Armita Akbaryan.
"Last year's March, we all saw an unthinkable act that had been committed on the streets of Minneapolis. Derek Chauvin, for me, is without a doubt a racist cop, who is one out of many. I think that cops should bring proper justice to anybody accused of a crime, regardless of their skin tone or their ethnic background. What he did was far from "bringing justice" and was very unfair to Floyd, " said sophomore Antonio Ruano.
A cellphone video recorded by 16-year-old Darnella Frazier revealed that Chauvin kneeled on Floyd's neck for 9 minutes and 29 seconds.
In his closing statement, prosecutor Steve Schleicher said: "This case is exactly what you thought when you saw it first, when you saw that video. It is exactly that. You can believe your eyes. It's exactly what you believed; it's exactly what you saw with your eyes; it's exactly what you knew. It's what you felt in your gut. It's what you now know in your heart."
"This wasn't policing, this was murder," Mr. Schleicher continued, "The defendant is guilty of all three counts. All of them. And there's no excuse."
Chauvin was found guilty after an 11-hour jury deliberation in the court for three  charges. Chauvin's sentencing hearing has been postponed until June 25, but the charges of second-degree unintentional murder carry a maximum sentencing of 40 years. Third-degree murder carries a maximum sentencing of 25 years, and second-degree manslaughter for 10 years or a $20,000 fine.
"I'm personally satisfied with the outcome. I think many changes like these are going to happen in the future," said CVHS junior Sterling Adams.
Although CVHS students see the verdict as a positive outcome, many, like Ruano, emphasize that this is just one step towards fighting racism.
"I'm glad that after this situation, people started to unite to fight against systemic racism. I'm also glad that justice was finally brought to Chauvin. Although this is a step forward, I believe that we shouldn't stop now because there are still many people that fall victim to the racism present in this country," said Ruano.
This past summer, students have attended rallies and protests to help serve justice for Floyd and victims of racial crimes.
"I also went to a protest in June to spread awareness about police brutality and about the death of George Floyd," said Akbaryan.
In the midst of the Derek Chauvin trial, just down the street, another Minneapolis police offer shot  and killed 20-year-old black man Daunte Wright, claiming that she thought her gun was a taser. The Minneapolis police department still claims that the incident was an accident.
Wright had dropped out of high school, working jobs to support his family and his son. Floyd's girlfriend was one of Wright's former teachers. Floyd and Wright died 11 miles away from each other.
"I'm happy Chauvin is locked up for good now; however, how can one be completely happy after an innocent man's life was lost and it took a year to put his killer behind bars. Yes, I'm satisfied, but there is much more justice to be served. I can only hope changes will continue, and these changes should be able to prevent an incident like this from happening again, and if it does, then it shouldn't take a year for the victim's family to be served justice," Akbaryan.
Leave a Comment
About the Contributor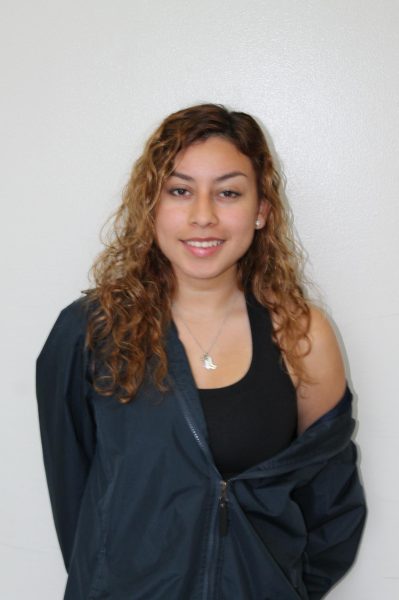 Roxell Bonilla, Sports Editor
Roxell is a junior at CVHS. She loves sports of all kinds, especially soccer and volleyball, and even runs some sports clubs here at Carnegie. She also...