Class of 2022 senior committee strive to fundraise for prom
Amid struggles with COVID-19 and mixed student concerns, the Carnegie Vanguard Senior Committee of '22 is tasked with planning events for the seniors this year.
Realizing that the senior class didn't have a committee, senior Zainab Zaman took the initiative to email CVHS Dean Melissa Matsu and create one. After creating a committee over the summer, Zaman and senior Jacovia Young took on the role of heads of the event subcommittee. As heads of the event subcommittee, Zaman and Young focus on all aspects of organizing and executing senior events like Senior Sunrise and Prom.
Prior to this, Zaman was consulting the previous class of seniors who gave her insights, such as the Fourth of July Bash being the main event that the committee gained most of its funds from. After speaking with them, Zaman realized that "[they] haven't heard anything of that." While in the process of creating the committee, Zaman reached out to other seniors in her class to see what their thoughts were. 
 "I kind of just reached out to Jacovia to Jahrel, Sofia, Li, Julian, Mohamed and was like, 'Do you guys know anything about this? Should we start it?' and everyone was like 'yeah we should just do it so that it doesn't get more delayed'," Zaman said.
 After reaching out and gathering enough people to create a foundation, Zaman and the rest of the committee got to work on opening up the committee to the rest of the senior class. 
 "We didn't want anyone to feel excluded like they couldn't be a part of it because it is for your senior class, but we also wanted it to be organized," said Zaman. 
They created an Instagram account, posted to the CVHS Instagram to spread the word to get others involved. After receiving responses, students split off into various subcommittees such as Event Planning, Entertainment, Fundraising, Outreach, and Media. One to seniors lead each of the committees. Young and Zaman lead the Event Planning Committee.
"Well, our roles are the heads of the Events Planning Committee, in which we basically delegate and kind of oversee the planning of events," Young said. "Like our subcommittees, we don't do all of the work. We communicate with admin to get what we actually need to do and then we communicate that with our committee and try and get that split amongst them."
They relay messages from the administration, set up meetings with them to assess what is needed of them, and then bring those messages to the rest of the subcommittee to complete different tasks to put together a successful event. 
As Young and Zaman follow this process, they plan the various events of the year. For example, they have to set up venue tours and speak with the PTO and the administration to facilitate tasks that committee members may not be able to do. 
As one of the bigger events, prom requires preparation months in advance. 
"So far, we have prom, we have to get on senior trip. That's the big two. Currently, because the struggle with COVID is that we're not allowed to do certain things. Without having food sales this year, without having what other classes able to rely on for fundraisers, the whole process is much more difficult." Young continued, "How much money we're gonna have, it all depends on fundraisers. We're trying to come up with ideas of how to fundraise and how to do different events to get money," said Young.
COVID-19 regulations, as well as a the budget will also determine what venue is chosen for the prom. 
Zaman and Young stated that to be able to plan these lavish events, they have to brainstorm ways to create funds. To raise funds, the senior committee has already organized the Fourth Of July Bash and the senior sunrise. The Senior Sunset would be a "nice way to end the year," said Zaman. 
Though the Fourth of July Base was stressful for the senior committee, 350 seniors turned out for the event and the committee raised four thousand dollars . 
"The 4th of July Bash was very stressful just because, initially, we didn't have a lot of help. Also, we didn't really know what we were doing. We didn't have any basis to go off of because the seniors from last year didn't do a 4th of July Bash," said Young.  
In response to student complaints about having to pay for food at events, Young explained: "The money goes to your prom, your class. The more money we fundraise, the more things that the class can receive." 
Young and Zaman want to remind the senior class that they are also students who have taken their own time to make everyone's senior year memorable.
"It's kind of shocking how much of it is student-led," said Zaman.
"With the time that we're allotted and the funds that we're allotted, we have to do what we can on a budget. Also, we have college applications. We have classes. We have homework. So we're doing everything that we can," Young states.
However, both seniors want to continue to get constructive feedback and suggestions from other seniors.
"We also are thinking about having a form just where people could have their remarks and complaints, just an open space because we want everyone to have the opportunity to be involved because it is their senior year. It's our senior year," said Young.
View Comments (6)
About the Contributors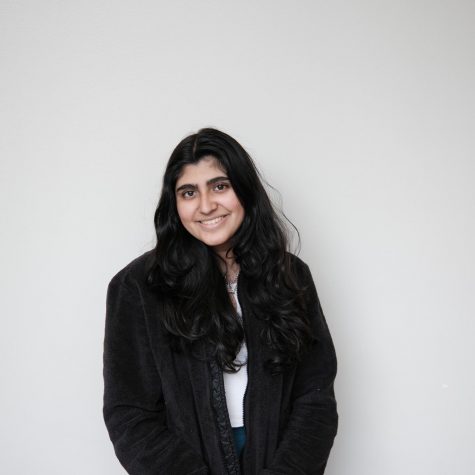 Prisha Multani, Staff Writer
I'm a senior who's passionate about reading other people's unique stories!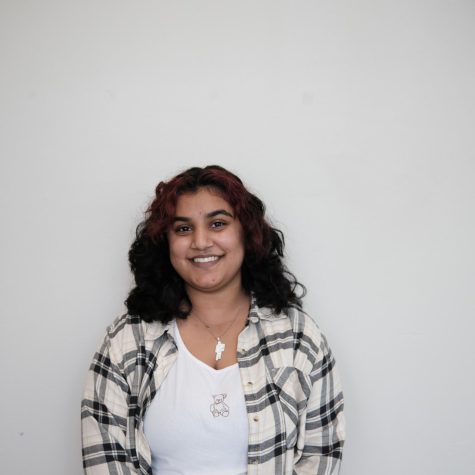 Esha Sharma, Staff Writer
I am a senior who enjoys traveling, writing and hanging out with friends.