Billie and Bond: The Boom of a New Music Star to the End of an Era
Beep- beep- BOOM! The grave of Vesper Lynd blows up in James Bond's face, marking the beginning to the plot of No Time to Die. 

The new Bond movie, directed by Cary Joji Fukunaga and produced by Eon Productions, brings about new changes and shifts that indicate a new era of Bond films to come. This is Daniel Craig's last Bond film and there will be a new 007 to come- Nomi, who was instituted after Bond left the CIA- which is saddening news for Daniel Craig's fans. Singer Billie Eilish makes her first film musical premiere performing the theme song. Still, with all of these new aspects, the movie still holds true to old traditions and definitely lives up to the greatness that are James Bond films.  

In light of the announcement that "No Time to Die" would be the last movie for Craig, fans flocked to the theaters, breaking the pandemic's box number at $199 million,  trying to absorb their last movie with the actor. They witnessed the elusive plans, twists and turns, and near-death experiences: when he manages to escape multiple thugs chasing him down with blown-out eardrums or discovering he is a father only seconds before his ultimate demise. Personally, I have never had an excessive interest in the storyline but as the daughter of someone who's watched every movie at least twice, I've always had a lurking interest and it definitely piqued when I heard my favorite singer Billie Eilish announced earlier this year that she was to sing the theme song. 

Billie Eilish

Eilish is a relatively new artist who came into the limelight with the general population around 2019 during the release of her debut album "When We Fall Asleep, Where Do We Go?". Subsequently after this debut she was offered the opportunity to write and record the theme song for No Time to Die. After working with her brother, Finneas Baird O'Connell and producer, Hans Zimmer, she released "No Time to Die" to the world.

"

"I remember clearly the day that I heard the news, my heart started racing and I knew the first person to tell was my dad. He and I have shared interest in many things, one being music. We darted to the living room and played the song on the speakers.""

— photo=

We were blown away. Previously, Eilish sung in whispers, the true power of her voice hadn't been explored. In this song, that power is discovered and she utilizes many new aspects of her voice, such as her belt at the end of the song. The sheer power of this 19 year old's voice blew me away. There was such clarity and depth in her voice, listening to it felt like there was a fog clearing in my head.

Eilish's song was the introduction to the movie, after the opening scene her song was played to lead into the plot of the film. Honestly, I was ready to zone out and sit in awe after hearing her, but the song set the mood for the film. Throughout the movie, it felt like I was sitting with Eilish hearing the song play in my ears each time Bond performed some death-defying stunt. It was a bone chilling experience for me as I've followed Eilish since her first song "Ocean Eyes", released in 2016. Hearing her voice in the theater hit somewhere deep in me, it was so crazy that this artist, who's been singing since she was 15 and had been in my life since I was 13, was now a household name and writing songs for a Bond film.

Picking up right where it left off, "No Time to Die " begins with Madeleine Swann as a child living in a desolate house with her alcoholic mother. It's a cold winter day and Swann is waiting patiently for her father to come home when a masked man appears at their window. Terrified, she runs and tries to bring her mom with her, but her mother doesn't move and ends up shot dead by the intruder. Swann eventually gets out of the house but then falls under an iced-over lake. Surprisingly, the intruder makes the decision to save her life instead of ending it. Many years have now passed and Swann is now in Southern Italy planning to live out her life with Bond after the resolution of the last movie "Spectre ". They have their 5 minutes of romanticism till the action begins to pick up. What kind of Bond movie would it be if there wasn't some dramatic action move  in the very beginning? 

After actually watching the movie (and experiencing Eilish's glorious voice), I could see what all of the buzz was about. While I initially thought the action would be cheesy and overdone like most of the action movies I've watched, I was pleasantly surprised. The Aston Martin decked out with machine guns and ultra-bullet proof glass could've been too much, but it worked. These fancy gadgets and tricks made the film magic. Having a car that spewed smoke at the click of a button or Bond somehow gunning down 20 something bad guys and leaving without a scrape on him is what draws watchers in. We watch these movies to escape the real world and enter one where the good guy always wins. No Time to Die absolutely achieved that with this film. I almost missed the fact that I didn't get to experience Craig's previous Bond movies.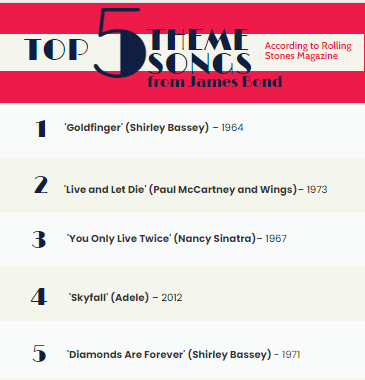 Fast-forward, Bond and Swann meet again 5 years later to interview the head of Spectre, Blemarsh Blofeld to figure out exactly what the meaning of Lynd's grave blowing up was. Did I mention that Spectre captured this bio-weapon "Heracles" that was being created by the CIA in secret? It can target someone's DNA to kill them, unable to harm anyone that doesn't carry the exact same DNA. Action movies man, something else. Anyways, in the interview, Bond ends up killing Blofeld because he somehow transferred Heracles  onto him. Once again, Bond meets up with Swann at her home in Norway,  they are suddenly on the run and Swann and her child get kidnapped by the same intruder, by the name of Safin, that murdered her mother. Crazy, right? Ending off, Bond gets Swann and her child out of the facility they were being held in. He runs back inside to shut down the facility, after completing this task, he gives the go ahead to send missiles to destroy the place once and for all. Moments before he is to escape, he faces Safin. Safin powers the facility back on and leaves Bond with no choice but to kill him, having wasted precious time, Bond runs back to shut the facility back down and in turn runs out of time to escape. In his final moments, Bond calls Swann to let her know that he won't make it. Through tears, Swann tells Bond that he is the true father to her child.  After Bond gets his resolution and has his last heart-pulling moment with Swann, he and the facility go up in flames, marking the end of Craig's era as James Bond. 
To understand this movie you really have to pay attention, it doesn't leave out any detail and every loose end gets tied at the end. It is quite impressive, while you may think that you have the plot figured out, the film is able to keep up a substantial amount of suspense. I was put on a rollercoaster of emotions and I thoroughly enjoyed watching this movie. As for the acting, I can't say much.  Léa Seydoux, playing Swan, portrays such deep emotion, it's hard to believe it isn't real. Daniel Craig acts as the perfect representation of a hardened soldier, unable to connect with his emotions, responds with only violence and aggression. Rami Malek, playing Safin, captures the true essence of a supervillain-deranged-stone-cold-bad guy. All around, the actors are extremely talented and in my personal opinion the cast list was well chosen. No Time to Die won't be in theaters much longer, so make sure to get tickets and bring the family along with you!
View Comments (1)
About the Contributor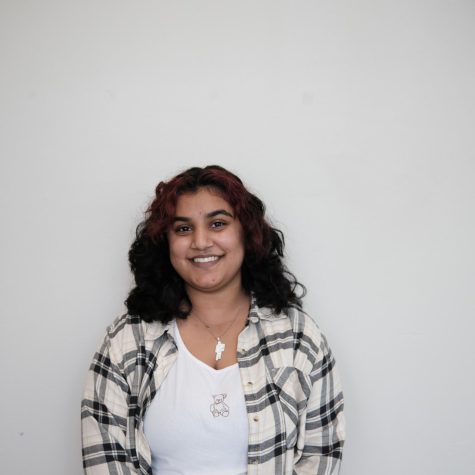 Esha Sharma, Staff Writer
I am a senior who enjoys traveling, writing and hanging out with friends.