From Rhinos to Owls- the six accepted Rice students
Six students at Carnegie Vanguard High School were accepted into Rice University for the class of 2026, a high number for Houston students at one high school. 
Anisha Gidh, Kaan Yilmaz, Claire Morton, Asmita Ahuja, Samuel Zhang, and Drew Bixby were all accepted into Rice University. They all have in common high SAT scores, unique essays, a long list of extracurriculars, and countless volunteer hours. Rice has been notorious for having lower acceptance rates for Houston students, and at a competitive school like CVHS, the stakes are raised higher. One factor set all of these students out and possibly influenced their acceptance- they all had a personal connection to Rice University. 
Most of the accepted students either had a familial connection, or another association with the university either through teachers, or programs done in years past. Zhang had a close relationship with Ms. Chen that sparked his interest in the university, as she is an alumnus, Morton's dad is a professor, so she has grown up with Rice culture around her,  and Gidh's mom completed her MBA at Rice as well, which enhanced her interest in the university. Although Rice University does take into account Legacies, not all students accepted were considered a legacy; they all just had a connection to the school. Each personal connection influenced these students to apply early decision, making their acceptance binding because they were committed to going.                                       
"It was my top school. And there was no, really, there's no real reason not to, because there was no place I would have chosen over it. So, you know, there was, I got the chance to boost my odds, and I took it," said Yilmaz
Rice University usually accepts 10.9% of the students that apply, but if a student decides to apply early decision their rate goes up to 18%. For students, like the six, who were sure that they wanted to attend Rice the decision was an easy one to make. This decision increases a student's chances of getting into their top college, and can help show the admissions officers at Rice that they are committed to attending their university. Another decision all of these students decided to take was submitting their SAT scores. 
"The people who do choose to submit their SAT scores and give that sort of information, it lets Rice, a very academically sort of driven school, they do a lot of research, it gives Rice an indication that you're also academically driven, like beyond your extracurriculars and stuff. So it definitely helps if you do submit your scores," said Zhang
Rice University has made their application process test-optional since 2021 and through 2023. This has allowed applying students to make the decision of submitting or not their SAT or ACT scores. All of the accepted CVHS students did end up submitting their scores as they are considered to be high scores. On the lower end of scores, there was a mid-range 1400, which would be considered on the low end of Rice students' median test scores that range from 1460 to 1580. 
Although test scores are not the deal-breaker for Rice University acceptance, extracurriculars are also taken into high consideration. Zhang focused primarily on volunteering and Morton was enthusiastic about art, music, and gardening. Gidh spent her time on several different business ventures and even interned at a political agency, and Yilmaz spent his summer of quarantine performing hands-on engineering with friends in his neighborhood. They all wrote about their passions for their extracurriculars in their essays for admission. 
"I didn't actually put many school-based extracurriculars, I only filled up five out of the 10 slots for extracurriculars. But I'm really only focused on things that I could really talk about how much I liked doing," said Morton
Although Rice University takes into account the extracurriculars students have participated in, most of the accepted students mentioned that although they were well-rounded in many activities they felt as though they had a passion extracurricular that made them stand out. Each accepted student had one extracurricular related or non-related to school that they put much of their time into and talked about in their essays or interviews during their application into Rice University. 
All six accepted Rhinos are excited to be transitioning to Rice University in the coming fall, and are all interested in forming new relationships and experiences at the university. All of the accepted students are hopeful for what the future holds for them. 
"Most excited about…making new friends and making new experiences. So that's it really, yeah," said Gidh.

View Comments (3)
About the Contributor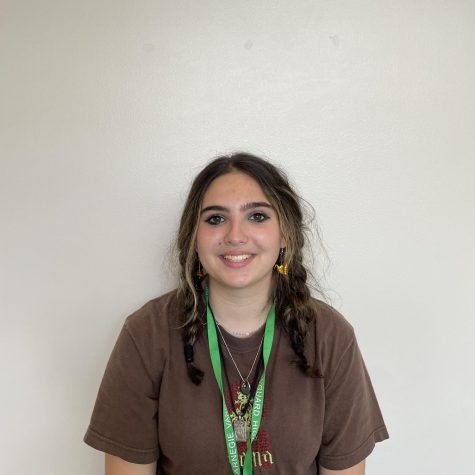 Isabel Hoffman, Staff Writer
Most people call me Izzie! I am a junior and love to listen to podcasts. ;)