CVHS Junior Emmery Nguyen turns cosplay hobby into TPSP project
The first time CVHS junior Emmery Nguyen started sharing her cosplays was in middle school. Cosplay is a hobby of creating costumes relating to or reflecting a character from fictional media. Cosplays come at a high price because of their high quality; expensive materials such as worbla and EVA foam are heated up to bend into the desired shape. It is commonly used to make prop armor and weapons.
As cosplay grows more popular through social media, people find such material's prices high.
"The cosplay industry has been growing a lot since before. I'd say that it's more popular now, especially since there's a lot of it on social media," said Nguyen.
The Texas Performance Standards Project, or TPSP, is a class offered at CVHS in which students research a project intended to solve a problem of their choice. Nguyen focused her project on the issue of these expenses.
"​As a cosplayer, I find it challenging to find money to invest into a costume. This is why I've decided to make this the topic of my TPSP project," said Nguyen.
Nguyen has been cosplaying since middle school, when she was first introduced to the concept.
"In middle school, my history teacher and Odyssey of the Mind instructor got me interested in crafting. My best friend had also gotten me into anime and had introduced me to cosplay. As a part of my elective, I started making cosplay props and brought them to school," said Nguyen.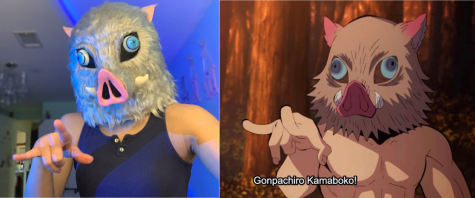 In 2020, the global cosplay costumes market size had a value of $4,625.0 million. It's predicted to have a compound annual growth rate of 17.4% from 2021 to 2030, caused by the rising popularity of cosplay events and conventions such as the Comic-Con International, World Cosplay Summit, Anime Expo, and more.
"I haven't been to a cosplay convention, but I did attend the annual Houston Japan festival. It is free admission and outdoors with a cosplay contest. I've only been once because of COVID, but I plan on attending it this year if it isn't cancelled," said Nguyen.
Cosplays, exceptionally high-quality or detailed ones, can include accessories specific to the characters portrayed. For example, the characters' weapons or essential accessories the character wears.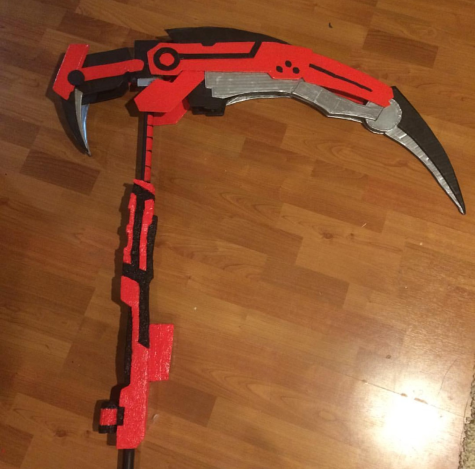 "I made Ruby Rose's scythe out of Styrofoam and cardboard," said Nguyen, who made the above replica weapon. "Another prop I made is Inosuke's hog mask from Demon Slayer. I made it out of paper mache and yarn. I also made a full cosplay of Jotaro Cujo from JoJo's Bizzare Adventure. The newest piece is Denji's chainsaw mask from Chainsaw Man. I made everything from my old clothes, including the hat."
Though Nguyen was able to craft these props from recycled objects, most cosplay accessories are made from costly materials that prevent most people from buying high-quality cosplay accessories.
"I've been collecting various materials from teachers here, specifically from Mrs. Sanchez. She has a lot of boxes since she is the wraparound service, so I've been taking her cardboard boxes. I've been using these boxes for making my TPSP product. I also use recycled paper I saved from old homework sheets from my different classes," Nguyen said.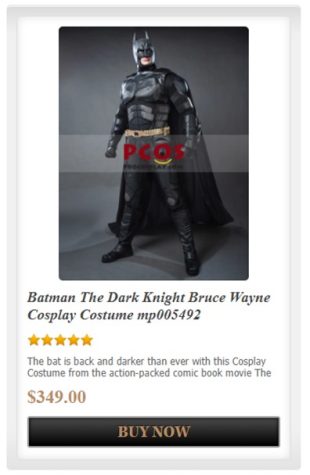 The same scythe that Nguyen made out of Styrofoam and cardboard can be bought online for, at its cheapest, $140 alone. This price doesn't consider the cost of the outfit, $100, nor the wig, $18, and other expenses, such as shoes and shipping – all of which are not covered in the initial fees. Cosplayers can sometimes end up spending $150 or $500 on a single outfit, but more intricate designs may send the price into the thousands.
"I decided to focus on how professional cosplay is expensive because of the higher quality materials put into them," said Nguyen.
Her solution to the expenses that cosplay can bring on is to rely on tutorials as a price gauge.
"I'm doing something where I calculate the maximum budget by adding how much the materials used in cosplay tutorials cost. So for my final products, for example, I think the price is around $170 [in the tutorial] – so, my goal is to make or recreate that specific prop, but for significantly cheaper," said Nguyen.
The challenges surrounding cosplay, which started initially as a fun hobby for fans of different characters, are what Nguyen wants to solve in her TPSP project.
"I hope my project is going to be able to help other people get into cosplay because if it's cheaper, then it'll be more accessible to people," Nguyen said. 
View Comments (2)
About the Contributors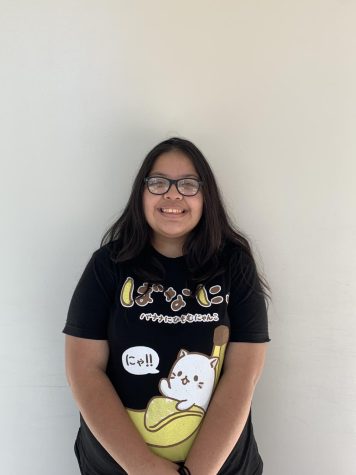 Judith Carrizales, News Editor
Judith Carrizales is a junior at CVHS. She participated as a member of the Film, Riot, and WISE clubs. Her favorite subjects are Journalism (of course!)...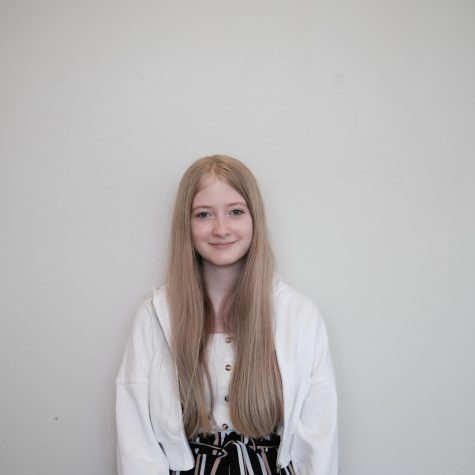 Nadia Talanker, Contributing Writer
Nadia is a senior at CVHS in her 4th year of writing for the Upstream. She has been writing as a hobby and competitively for nearly a decade and her favorite...