Books go from being banned, burned, to the bestsellers list
On Jan 10, the McCinn County School Board in Tennessee voted to ban Maus, the Pulitzer-prize winning autobiographical graphic novel about surviving the Holocaust. By the beginning of February, Maus was Amazon's number one bestselling book, and it is not alone among other books gaining popularity after being targeted in the recent spate of book bans initiated by school districts across the country.
Currently in the United States of America, there are over 20 states where there are permanent book bans within school districts according to the tracking efforts of Red Wine & Blue Education Fund. Approximately 115 school districts across the country have initiated or passed policies to remove race-related or LGBTQ-related books off the shelves. 19 of these school districts are in the state of Texas. Last year, State Representative Matt Krause sent school districts a list of 850 books be investigated.
Some parents have gotten involved as well and filled out paperwork to formally challenge if certain books were appropriate enough for an educational setting. They then forced school administrators to review them to be pulled, according to NBCNews.
Books such as Drama by Raina Telgemeier and When Wilma Rudolph Played Basketball by Mark Weakland, were on the ban list.
Drama by Raina Telgemeier is about a young, high school girl who is in the technical department of her drama program. The book delves into sexuality and has LGBTQ characters and because of that, a parent asked administrators at the Spring Branch Independent School District in Houston to pull this graphic novel. They claimed that it might lead students "to question their sexual orientation when they don't even comprehend what that means."
"Books such as Drama by Rene Telgemeier help students find their own sexuality and find people who are like them in books and this representation, the importance of it cannot be understated," says CVHS sophomore, Joseph Mutagaya.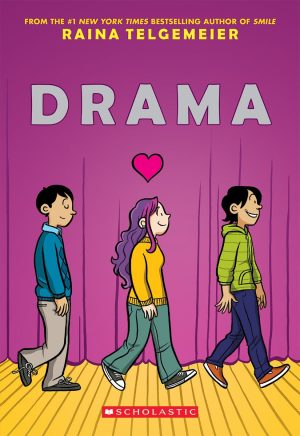 Five, Six, Seven, Nate! by Tim Federle, is another book that delves into topics such as gender and sexuality. The book is about Nate Foster, who has always dreamed of being on Broadway, finally making his dreams come true as an understudy in E.T. the musical. In the book there is a kiss between two boys, but that is not part of the main conflict. According to some parents books shouldn't cover topics like this and some went on to suggest that they should be replaced with classics like the "White Fig" or Shakespeare.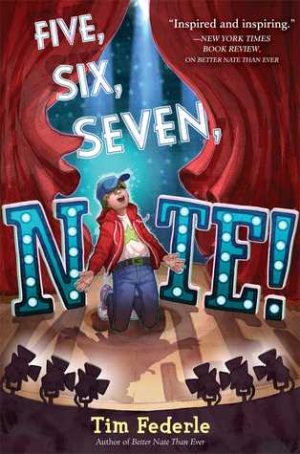 "I think one of the biggest failures of the educational system is that we tend to believe that children are stupid, but that's not true. Children are still human beings. They have brains, and they have the ability to understand incredibly difficult, sometimes sad and incredibly nuanced topics such as race, gender and sexuality," said Mutagaya.
These book bans has so far had the opposite of the intended effect. Because there is so much news coverage on this topic, the books being banned have spiked in popularity. In one instance, CVHS students have read many of these banned books and discussed the reading frequently. There is even a mural dedicated to the book, Maus (which was banned in Tennessee) displayed in the English Hallway of the school.
After the book Maus was banned by McMinn County School Board in Tennessee for its "inappropriate language," it was number  one on Amazon's bestseller list.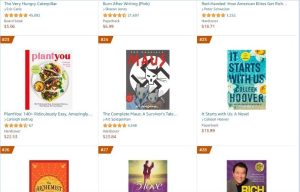 Furthermore, stores such as Barnes and Noble now have a banned book section on their website and in certain stores which display popular banned books from all over the United States. Books such as 1984 by George Orwell and To Kill a Mockingbird by Harper Lee are still considered best sellers in many different book stores due to their "banned" titles.
"It's called the Streisand effect, which leads people to seek out stuff that has been banned. So it's just one of the same reasons why D.A.R.E programs are a large failure in the 90s is because you're introducing kids to things that they maybe weren't even aware of," said Wendt.
According to the Streisand Effect theory, students will most likely try to uncover this veil of controversy to cure their own curiosity. There is even a "Banned Books Week" where people come together to celebrate and read banned literature from all across America. Banned Books Week started in 1982 when groups and organizations around the United States joined together to to celebrate and read banned literature.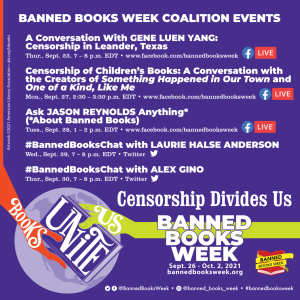 Before there was book banning, there was book burning. According to a  Smithsonian Magazine, Chinese Emperor Qin Shi Huang ordered a bonfire of books as a way of consolidating power in his new empire back in 213 B.C. Burning books were a way of keeping those in power, in power. The Nazis routinely burned books they believed were subversive or against Nazi doctrines, including books written by Jewish authors, or socialists, liberals, pacifists, among others.
"Anytime that anybody has something that challenges their worldview, they see it as threatening their entire persona and personality," said Wendt.
Surprisingly book burnings are still happening to this day. On February 2, a Tennessee pastor, George Locke, hosted a book burning for books like Twilight which promoted "witchcraft" according to NBC News.
"I think that's just a conservative reaction to the idea of society changing and people being more open and accepting of how people want to live their own lives…they don't want their worldview challenged because sometimes it can be flimsy," said Wendt.
"The issue isn't books being too vulgar or too advanced for kids, the issues is people in power not wanting to spread the truth of oppression that they don't face," said Mututya.
View Comments (2)
About the Contributors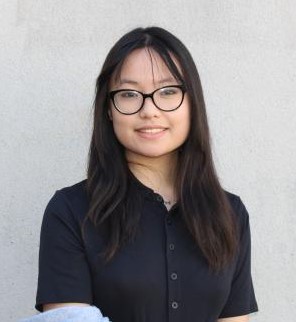 My-Tran Vo, Staff Writer
When My-Tran Vo isn't testing out a new knife by cutting a salami stick for a midday snack, she's out taking care of the stray cats she feeds. She...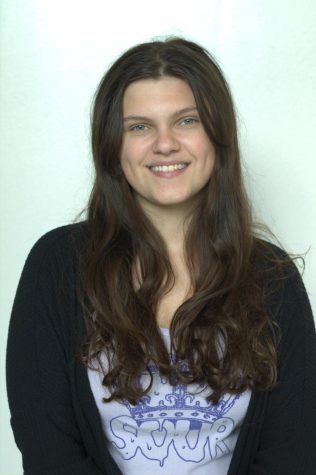 Brooke Bushong, Staff Writer
Brooke Bushong is a staff writer for upstream news. She's an avid sitcom and Mamma Mia enjoyer by day, an actress by night. On the side, she's a swiftie,...