Abbott orders investigations for child abuse against parents who support gender-affirming care for their children
On February 22, Texas Governor Greg Abbott ordered the Texas Department of Family and Protective Services (DFPS) to investigate parents for child abuse if they allowed their children to receive gender-affirming healthcare services. 
Acting on Attorney General's Ken Paxton's Opinion, Abbott's letter to the DFPS describes a range of medical procedures, including surgical procedures, hormone therapy or puberty-blockers, as grounds for a criminal investigation in the case that parents allow their children to receive these procedures. These procedures are collectively known as gender-affirming care, which is vital to a number of trans children's well-being.
Sophomore Trisha Young describes these treatments as "life-saving" and anything but child abuse.
"When you look at child abuse, it definitely does not fall in the definition because I can tell you as somebody that has medically transitioned as a child, you are concerned about the child because the child is the most important thing in the entire process," said Young. 
"Texas has been engaged in quite a bit of anti-trans legislative activity for several years now… it's rather bold for [Abbott], who represents a political party that likes to talk about local control and following procedures, to impose a legislative action without proper legislative process," said Nancy Beck Young, mother of CVHS sophomore Trisha Young and history professor at the University of Houston. 
Abbott issued the order after the 87th Texas State Legislature failed to pass SB 1646, a bill that would have amended the Texas Family Code to specifically define gender-affirming treatment as "child abuse." 
"Consistent with our correspondence in August 2021, The office of the attorney general (OAG) has now confirmed in the enclosed opinion that several so-called "sex change" procedures constitute child abuse under existing Texas law," wrote Abbott to the DFPS.
A Travis County judge recently blocked a Child Protective Services abuse investigation against the parents of a 16-year-old who underwent gender-affirming care, but has not blocked investigations statewide. Lambda Legal and ACLU represented the family in a lawsuit against Governor Abbott and the Commissioner for DFPS. The parents, who did not want to be named, would have potentially faced consequences of being placed on the child abuse registry, losing their job, losing their health coverage, and being separated from their children. 
"[Abbott's order] would pull loved and incredibly well cared for transgender children out of homes, where they have a roof over their head and meals," said Dr. Young.
Approximately 82% of trans people have considered attempting suicide, and 40% of them have attempted suicide. These numbers disproportionately affect trans youth, with "suicidality highest among transgender youth," according to the National Library of Medicine. Trisha Young recalls the life and death of Latina transgender woman Cypress Ramon who was murdered and is the third trans American known to have died by violence in 2022, after 2021 saw a record total of 56 such deaths reported. 
"To put these same children in a woefully underfunded foster care system? That would put them in a far worse set of circumstances with people who don't know them and don't love them and don't have their best interests at heart is cruel, inhumane and awful," said Dr. Young.
Carnegie's queer students are especially aware of the implications of Abbott's order, whether it be for themselves or their peers.
"I know some Carnegie students who have had gender affirming surgeries done… so I can see [Abbott's order] changing their lives. [And for] trans students that have[n't had] those gender affirming surgeries, it's taking away something [they might] need in the future," said Carnegie junior Rinn Wilson, who identifies as a trans male.
"A lot of people that are already transitioning, have transitioned, or are about to transition are really scared for what's to come… right now, for trans women, being on hormones is a lifelong thing unless you choose to opt [out] of it," said Young.
Although Abbott's proposals pose a threat to trans youth in Texas, some believe the governor's ulterior motives to be political at the end of the day.
Young said, "I think that his motivation and passing this law is a political ploy to get reelected…he's just trying to stay in power."
Trans youth continue to stand for their rights to gender-affirming care and acceptance.
"I think you should allow your child to do what they want," Wilson said. "Because being transgender is knowing who you are."
View Comments(1)
About the Contributors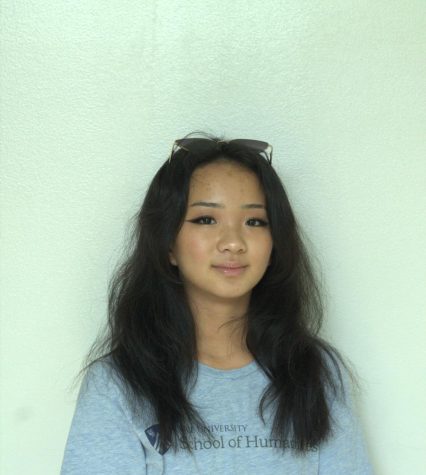 Ava Lim, Co-Editor in Chief
Ava Lim is a senior at CVHS. She's a lover of all things neat and pretty, and has a variety of hobbies, ranging from calligraphy to crochet. They love...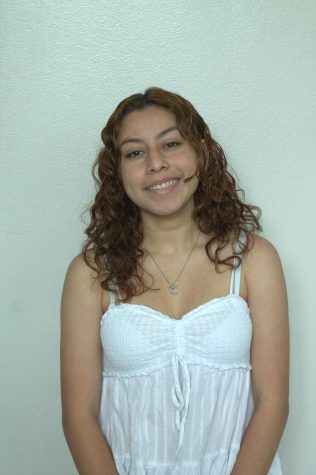 Roxell Bonilla, Sports Editor
Roxell is a junior at CVHS. She loves sports of all kinds, especially soccer and volleyball, and even runs some sports clubs here at Carnegie. She also...