Can the boy's cross country team catch up to the girl's?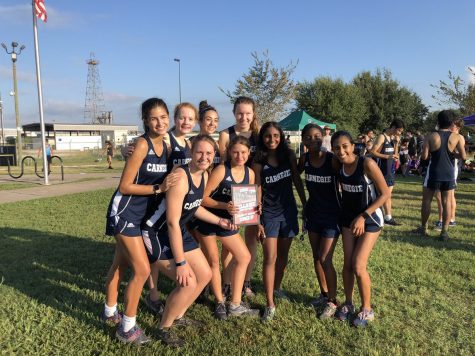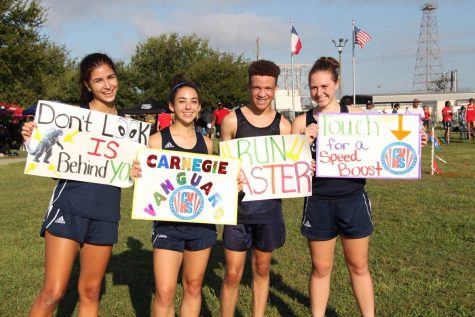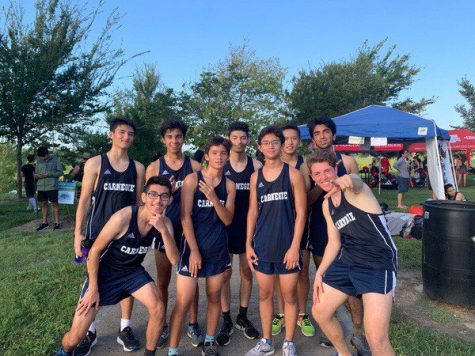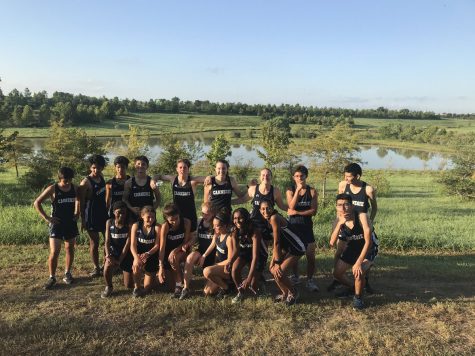 Better in placement, better performance, better overall. The girl's cross country team at CVHS has outperformed the boy's team over the history of the cross country teams here at CVHS.
"The girls always show much better in the meets and place higher than the guys typically do," cross country coach Jamie Ford said.
When asked which team, boys or girls, has the better times, Ford stated that the girls' times are "more solid and consistent."
"Versus the district, versus our competitors, the girls tend to come out stronger," Ford said.
According to the runners, the training is both intense and rigorous for the boys' and girls' teams. Training for both boys and girls includes a combination of long runs, hill work, plyometrics or circuits to help with their speed and endurance.
Although their training is identical, the girls' team tends to come out ahead in the end.
The cross country sport has been available to men long before it was available for women to compete so why is there a common gap in performance between men and women? Former competitive runner and statistician Jens Jakob studied 1,815,091 marathon results from 131 marathons and found that women are better at running longer distances than men but men typically run faster in short distance runs.
This may explain why the CVHS girls' team outperforms the boy's team in long-distance running. According to ESPN, some states have girls running and competing in shorter distances than boys. Texas is one of many states that have girls and boys running at equal distances.
Despite all the research, Ford is confident that this year will be successful for both the boys and girls team.
"I'm confident in both teams, I think they're both amazing," Ford said.
When asked about her predictions for the future district competitions she said that she expects the girls to place, but that it would be great if boys could go to regionals.
Coach Ford believes in both teams and can see the potential in all her cross country athletes. She works hard to train all athletes throughout the year, by training them with workouts that will improve their running skills, to make sure that they are able to compete on the same level as their peers. She is dedicated to improving all of her athletes' abilities no matter if they are boys or girls.
Only time will tell what the outcome will be this year.
Leave a Comment
About the Writer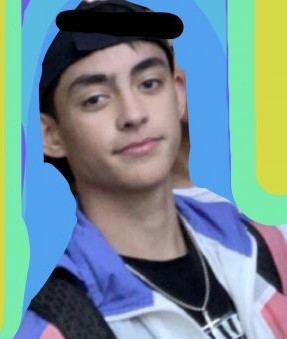 Jonathon Morales, Staff Writer
I'm a Junior at CVHS and I like golfing, country music, the stock market, hanging out with friends and having fun.