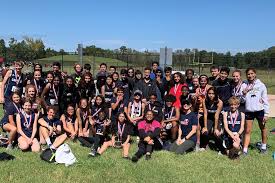 https://www.google.com/url?sa=i&source=images&cd=&ved=2ahUKEwifooqipv7lAhVVsp4KHUcLD8oQjhx6BAgBEAI&url=https%3A%2F%2Fwww.facebook.com%2FCarnegieVanguardHS%2Fposts%2Fthe-cvhs-cross-country-team-had-their-district-meet-this-past-saturday-jv-girls-%2F1535217116644655%2F&psig=AOvVaw292-uQyPwI3EEiJ6nDdnT8&ust=1574528526705267
By Charles Mueller, Staff Writer

November 22, 2019
This season, as usual, the CVHS girls' cross country team advanced to Regional's and then later beat the champions. This season saw the most participants in the team's history with a total of 56 runners finishing the season. "I feel like it is one of our best seasons yet as far as the guys and the...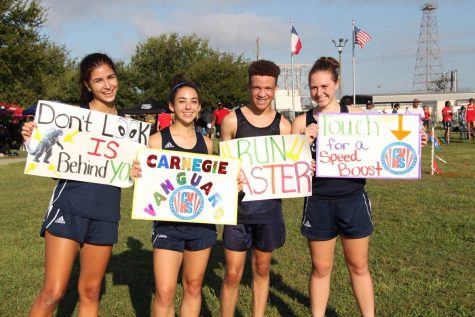 By Jonathon Morales, Staff Writer

September 24, 2019
Better in placement, better performance, better overall. The girl's cross country team at CVHS has outperformed the boy's team over the history of the cross country teams here at CVHS. "The girls always show much better in the meets and place higher than the guys typically do," cross country coach Ja...