By Allegra Fernandez, Staff Writer

November 6, 2019
The Varsity Volleyball team headed into this season with the goal of unseating one of the top three teams in the district. Now, they have finished their regular season second in the district.  Even though the team lost their first game Nov 6  in in the state playoffs to Cy Falls H.S., they finish...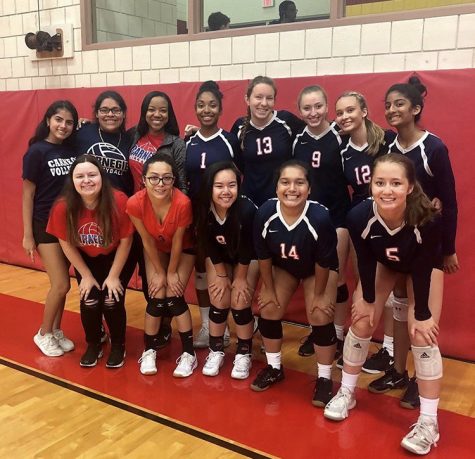 By Alexandra Silva, Hilary Nguyen, and Carys Reyes

September 26, 2019
For over 10 years, the CVHS varsity volleyball team has placed 4th in district. The team is determined to make that streak end this year. "To take someone's spot at district, either Lamar, Bellaire, or Westside," said the girl's varsity volleyball coach Miyuki Scott when asked what was th...