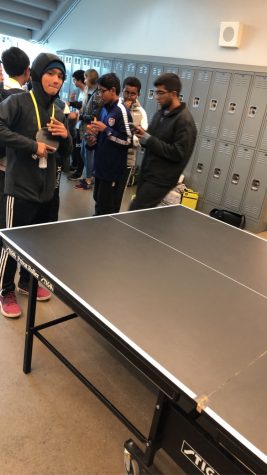 By Donovan Snell, Staff Writer

November 15, 2019
The line wraps around with students waiting up to 12 minutes for their turn. No, it's not the line for pizza. It's for ping pong. Ping Pong Club was introduced to Carnegie this year. The club meets every Tuesdays and Thursdays after school, where competitive games are played with around 20 participa...
By Carys Reyes and Donovan Snell

October 20, 2019
The CVHS student council elections have passed and the new representatives are president Allie Rossmiller, VP Rakesh Oberoi, Treasurer Michelle Nguyen, Secretary Miriam Yampuler, senior reps Karl Galeas and Malika Top, junior reps Zhenra Mirza and Justine Terrill, sophomore reps  Nicholas Le, Karytikeya ...