Carnegie students jam in school's first music class
This year at CVHS is the first where students can attend the new extracurricular class Music Theory, a class that focuses on students' relationship to music of all genres.  
Students last year were advocating for music theory which is now in practice after noticing the lack of music-focused electives at CVHS. It is a 5.0 elective course that is coded as a GT independent study. The course focuses on learning how to apply and critique the fundamentals of music and the variety of musical genres. Caitlin Liman, a CVHS senior who attends music theory, was one of the first to advocate and be interested in the class.
"I have loved music so passionately for forever. Seeing that Carnegie had no orchestra, no band, no choir, no Glee— it broke my heart. So I was really like 'we should have some more for this'," said Liman. 
Liman advocated for the class by collecting signatures from students who were interested in having music theory through a google form. 
"I went to Mr. Garner, and he said, If you can get at least 30 names and a teacher who would be willing and able to teach music like that, it's totally possible. Then everything fell into place," said Liman.
Maximum Ostrovsky is the teacher of music theory. He is a classically trained pianist and was previously a manager of a music store, allowing him familiarity across multiple genres. 
"I have been surrounded by music all my life, and just having that love for music that's been a part of me my entire life, even after my formal piano training," said Ostrovsky.
The class has transformed into more of a music appreciation class than a theory. The subject change and freshness caused Ostrovsky to find different approaches to teaching the class.
"Everyone's coming in with different skill levels, different instruments, different aspects that they want to get from the class. And so are you looking to find when it comes to theory, an approachable middle ground that the more experienced musicians can find an access point, and people who are fresh to music theory," stated Ostrovsky.
Students in the class have started to note how it is distinctly different from other classes. CVHS senior Diego Mendez elaborates on how they see the class differently from others he has taken prior.
"Music Theory is a class for people who thoroughly enjoy music and obsess over music as Mr. O has put it. He's very right about that. If someone enjoys music they would definitely enjoy it," said Mendez.
After pushing for the class with all means necessary, Liman's expectations were met through its teaching methods.
"I'd say it definitely exceeded them in a way I didn't think they would. Because when the course was first approved, Mr. Garner told us it would be AP music theory, which would have most likely entailed lots of paper-and-pen type assignments. But this class has been very light-hearted and very explorative. I love that about the class," said Liman.
The class is stated to have regularly occurring "jam sessions" where students come in and play their instruments to practice and create music together. This has become a way for the class to start connecting. 
"I think that being able to share your instruments and being able to play with other people is a very good feeling because you're connecting with somebody else," said Mendez.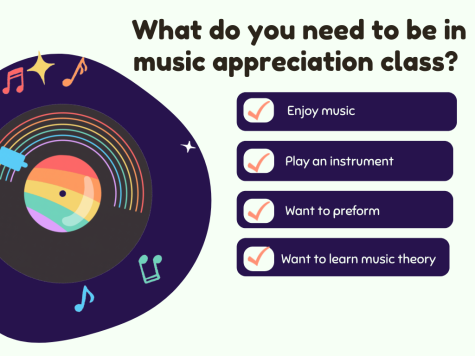 Liman has been playing guitar and singing, bringing both skill sets to class for the "jam sessions."
"Going into the class I know I have a solid foundation and I'm just keeping my mind open to learning. New fun chords and progressions, new texture, and new ways," said Liman.
An example of the type of class work completed is their theme song assignment.
"I have students choose what would be their theme song, their leitmotif, like if they walked into a room what music should be playing. And so this was part of them introducing themselves to me as far as what music they identify with," said Ostrovsky.
Another example of the class work is the assignment that analyzed cover songs.
"A recent assignment we had was analyzing cover songs. One song compared them and got the general meaning of the song, but covers are meant to portray how an artist understands the music," said Mendez.
Music theory provides an outlet for students at CVHS who are musically talented, allowing them time at school to practice and form connections with each other. 
"
If somebody wants to pick up my guitar and try something I'll definitely let them because I mean, music is just about expression and I think everybody should be given that right."
— Diego Mendez
View Comments (6)
About the Contributor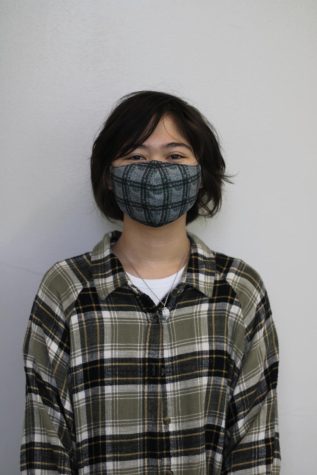 Rinn Wilson, Staff Writer
Rinn is a senior at Carnegie who is originally from Japan and loves to thrift. He likes to express himself through clothes and jewelry he finds thrifting,...