More than a beanie, the musings of junior Landon Stuart
Junior Landon Stuart strutted through the automatic doors of the Super Target and marveled at the aisles upon aisles of the supermarket before he came upon something so magical that he couldn't help but want it. In the boys' toy aisle was a small penny board.
"I was like, seeing this penny board, and it was just like, a small cruiser skateboard. And I was begging her [his grandma] and she bought it and like I was like, thinking I was a crazy skateboard [skateboarder] ever since," Stuart said.
And that's how Stuart was introduced to one of his great loves—skateboarding.
Known for his iconic beanie and prolific presence, Landon's bright and easy-going demeanor means that if you stop a random student in the hallways, there's a good chance they've had a conversation with him. And no matter what, if you talk to Stuart, you walk away knowing one thing- he loves skateboarding.
"Skateboarding is a great way to build community," Stuart said. "Whenever you're interacting with people, it's easy to find someone else to join up with you all that will skate around, because it's a common interest that you share. And having people around you, even people that you don't know, that will [skate with you] encourages you to do better or test your limits."
To Landon, nothing is more important to him than building friendships and connections with other people, and skateboarding has been a great way for him to do that. However, the school's hallways aren't exactly ideal for kick-flips, so Landon finds finger-boarding is a great way to spark a conversation while having fun when a skate park isn't in reach.
"They [skating and finger boarding] both allow me to be more inclusive," Stuart said. "But whenever you have something that's entertaining to other people or interesting, it allows you or gives you the opportunity to share with them, and that's important in life."
And when he's not either skateboarding or finger-boarding, Stuart, a true renaissance man, runs a business. Tapping into his right brain, the CVHS junior designs, manufactures and sells his own fingerboards.
"I make fingerboards at my house with… the same process that real skateboards are made of, and I sell them. I hand-design them and I encourage other people to fingerboard even if they aren't purchasing one from me. It's just like, a way that you can build community," Stuart said. "You don't even have to break a sweat; you could just grab your fingerboard."
With his daily uniform, a pullover, khaki, New Balances, and most importantly, his beanie, his style is instantaneously recognizable on campus. 
"I used to wear this orange hat, and it does not have a name. I lost that hat. And I was very sad… It's been like two years, but I wore that hat every day for a very long time during the quarantine… My hat is very important to me. When I don't have it, unless I chose to not have it, I feel uncomfortable. It's an accessory that's a necessity," Stuart said.
However, as chic as his beanie may be, it is but a small part of the Stuart we know today. Like most students at CVHS, his parents had a hand in introducing him to another one of his great loves- music.
"
I just felt like the excitement that I saw other people experiencing by being creative… was something that I wanted."
— Landon Stuart
"I like to play instruments and mess around. Like my dad, he was in a band when he was younger, and now he just covers a lot of stuff. And I'm not like a fan of covering stuff… I just like to mess around with notes and experiment with the sounds that I'm able to create," Stuart said.
Despite lacking formal musical training, Stuart has found a way to have fun exploring his musical boundaries by whistling.
"I wish I was able to make more songs with a [an] instrument. It's just that I don't put a lot of time or enough time into remembering the tunes that I like to play," Stuart said. "With whistling…, it sounds strange, but any song you could think of, if I enjoy listening to it and whistling it… It sounds so familiar but so enjoyable."
Though whistling is Stuart's forte, he also enjoys listening to and making music. Drawn to music by rap, his Spotify library and his discography, with over 500 songs, continues to grow.
"I came to music because initially I was like, 'being a rapper is awesome.' I wanted to do that. It opened my mind; it opened my eyes to how simple something like creating a song would be… But like, that's how I approached it. I started as a listener, and…. I just felt the excitement that I saw other people experiencing by being creative… So, I just was like, I'm going to do it," Stuart said.
Even so, every music genius from Bach to Billie Eilish, has their ups and downs, but Stuart's approach to his artistic pitfalls allows him to enjoy creating, keep him centered and has helped him grow not just as a musician, but also as a person.
"Sometimes my brain creates something so profound that I'm not capable of producing it… And that's frustrating, but the way that I go about things is like… I don't look at myself as an artist…, but when I draw, I still enjoy my art… I don't feel perfect. So why am I going to draw something so perfect?" Stuart said.
Simple as it may seem, looking at life with the mindset that you should be proud of your efforts, great and small, encourages Stuart to find beauty in everything, from music, to art, to people.
"It's beautiful to see people, any people succeeding… Like when I see all my friends… going to these crazy schools, I'm like, that's beautiful. Like, of course, I'm a little envious… But I know that my time will come in something else… whatever the case may be."
View Comments (1)
About the Contributors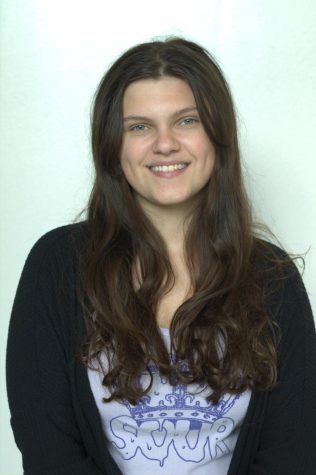 Brooke Bushong, Staff Writer
Brooke Bushong is a staff writer for upstream news. She's an avid sitcom and Mamma Mia enjoyer by day, an actress by night. On the side, she's a swiftie,...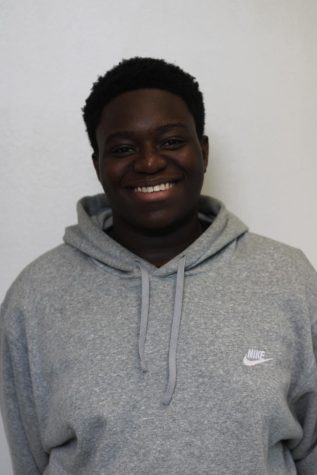 Joseph Mutagaya, Sports Editor
Joseph Mutagaya is a current junior at Carnegie. He's an enjoyer of the colder seasons and a fan of neutral tones, like beige and cream. He holds a deep...