Izakyas or Instant? Is higher quality ramen worth it?
Ramen is the best meal to eat when it's cold out. And just the perfect 10-minute walk from Carnegie Vanguard High school lies Izakaya. There's something about the lantern lights above each table, an old indie rock playlist, and chill air conditioning that makes the ramen more enjoyable. The colorful and vibrant wall art along with the  Japanese temple-inspired framing add to the authenticity of this restaurant.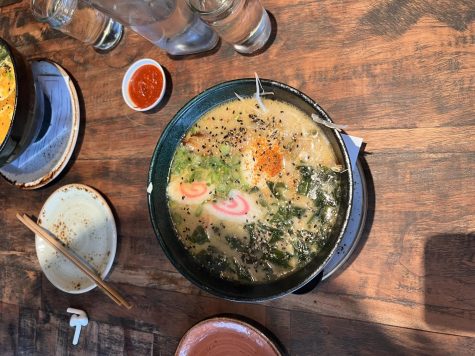 When I first tried the tonkatsu ramen I noticed the rich creamy broth. I ordered the 62-second egg which paired well with the pork in the soup. There was a perfect ratio of sesame oil to the broth which most restaurants get incorrect. The water was served in shot glass-like cups with a bottle full of water to refill whenever one pleases. To give the ramen a kick, I added their chili sauce, which made it even better. I'd say the only con was that there was so much that I could barely finish my bowl! The aroma wasn't overpowering and the noodles were cooked just right not to be soggy when submerged in the broth. The restaurant was in a darker setting with a light above which made it feel private and comfortable.
The staff was very kind and looked like they enjoyed their job. You can hear them talk with laughter in the back and serve food with a genuine smile. They were also open to me taking pictures of their restaurant and the bartender even posed! My waiter had very lovely recommendations and I wish I had enough money for every item. Unfortunately, I only had 14 dollars, which was perfect because that was just enough for my ramen. For this price and the value of the food, it really feels like you're the one who's scamming the restaurant.
As much as I love hot fresh ramen, I love eating instant ramen as well. I used to eat instant ramen every day because of how easy it was to cook.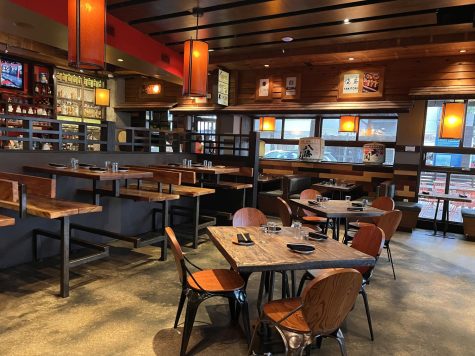 Recently I came across a tonkatsu instant ramen, which I thought would be perfect due to only eating the instant ramen version. 
Honestly, I couldn't even compare them as it would be an insult to Izakaya. The first thing to compare would be their taste. The instant ramen was very salty and wasn't creamy at all, while the restaurant ramen was filled with flavor and creamy. The store-bought ramen portion size was enough to get you till the next meal but wasn't enough to make you satisfied compared to the one from Izakaya which was plenty. While convenience and money do play a role, I would highly recommend Izakaya if you had the chance.
The ramen was also a lot healthier than the instant ramen. While box ramen has a lot of health risks such as stomach cancer or a stroke due to the number of carbs and sodium added, homemade ramen has significantly fewer harmful factors and reduces the chances of health problems.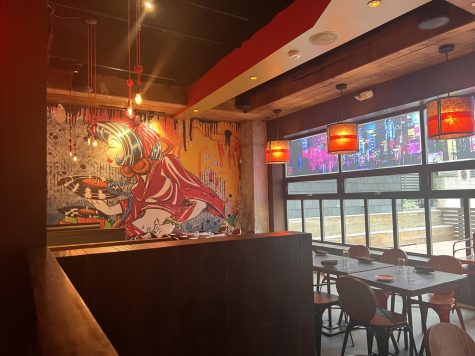 For young broke high school students, this is a wonderful place to hang out with friends and have quality low price meals!
Leave a Comment