Close, dependable comfort—favorites at Barnaby's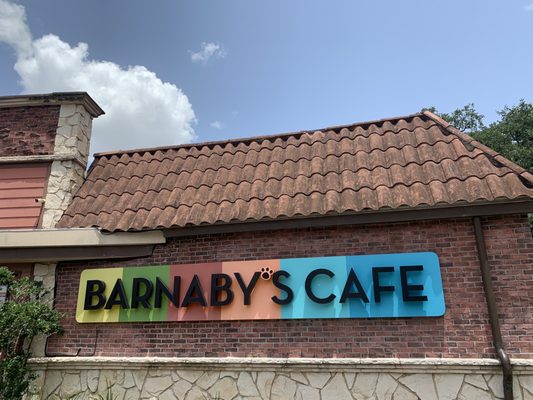 Most students at CVHS will recognize Barnaby's Cafe. Known for its convenience, since it's right across the street from school, it's a popular afterschool hangout. 

adamrisiveth

When you first walk in, you can tell immediately it's a warm and welcoming place with extremely helpful servers who always have a smile on their face as soon as one walks in. Barnaby's takes their holidays seriously; they always have a festive display, and right now, it is filled with pumpkins.

As soon as we walked in, a server welcomed us and told us we could sit anywhere we would like. We chose to sit in a booth near the bar area, which was quieter than the rest of the restaurant, since it was a bit more isolated, but it gave a nice calm vibe. As soon as we sat down, a server placed a paper menu in front of each of us. We were both so embarrassingly indecisive that the server had to come back multiple times, but we finally decided to order the Impossible Burger and their Homemade Mac n Cheese. 

The Impossible Burger was impossibly good. It came quickly on a plate with piping hot fries, sprinkled lightly with black pepper. The burger was loaded with onions, pickles, tomatoes and lettuce. This savory food will satisfy even the hungriest of people. With a soy-based patty, this vegan burger is a good substitute for vegans, vegetarians or anyone with food restrictions. After I took the first bite, the delicious patty crumbled in my mouth and was very soft. The patty was evenly cooked, and every bite had a savory, tangy taste.  Even though it is a messy dish, it was worth it.

As soon as the server put down the Mac n Cheese in front of us, a wave of heat suddenly hit us. We couldn't even touch the container it was in! We had to wait for it to cool down. Taking the first bite, even though one would most likely burn their tongue, the Mac n Cheese was delectable. It definitely lived up to the name of being cheesy, as the macaroni was drowned in cheese! The macaroni was cooked perfectly, soft and buttery. It was sprinkled with breadcrumbs, and in each bite, you could feel the crunchiness of the breadcrumbs. It's definitely something recommended to order when you go there; just don't burn your tongue. 

Of course, we saved room for dessert. We got Sarah's Brownie à la mode. It came very quickly and consisted of a creamy vanilla ice cream scoop served on top of a piping hot brownie. With the first spoonful of both ice cream and brownie, gooey chocolate brownie almost instantly melts the ice cream in your mouth.  We definitely recommend getting this dessert when at Barnaby's. 

With its welcoming but chill environment once you walk in and the amazing treatment by servers, and the food living up to the mouthwatering descriptions, our final rating for Barnaby's is a solid thumbs up. Visit Barnaby's at 414 W. Gray St.!
Leave a Comment
About the Contributors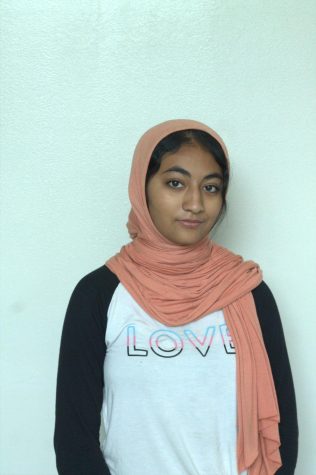 Sakina Hafeez, Staff Writer
Sakina is a junior student at CVHS, she has basically traveled around the world where she has traveled across the country as well as out of country such...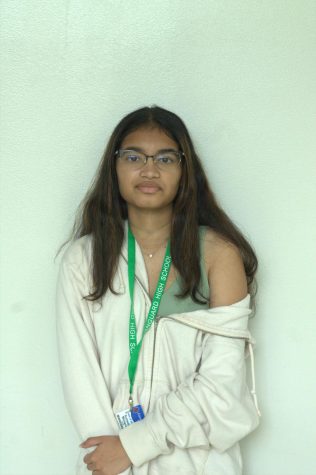 Sumedha Mohanty, Staff Writer
Sumedha is a junior at CVHS. She enjoys playing tennis and public speaking. Growing up with a tennis enthusiast played a role in her love for the sport....