Breathless by David Quammen: Breathtaking, as the Title Implies

The spine-chilling novel known as Breathless by the righteous author David Quammen stems from the virus we should all know, Covid-19. This book dives deep into the details and events that led to the spread of this deadly virus. 
First, we should probably understand a little bit about David Quammen. Quammen is an American travel writer, and has written multiple books about other diseases in the past including titles such as "Spillover: Animal Infections and the Next Human Pandemic" and "Ebola: The Natural and Human History of a Deadly  Virus" At $29.99, this breathtaking book(like the title of it implies) traverses through the origin, spread, nature, and more of the deadly Covid-19 pandemic. Accounting for the virus responsible for locking our bodies in quarantine and locking our faces behind masks for years, still occurring right now. 
The combination of stone cold facts and colorful details results in this amazing masterpiece. Quammen writes "virologists had for decades seen such an event coming, like a small, dark dot on the horizon of western Nebraska, rumbling toward us at indeterminable speed and with indeterminable force, like a runaway chicken truck or an eighteen-wheeler loaded with rolled steel," which really makes me wonder how much this book-writing guru has foreseen?
Quammen's book summarizes the 2 years Covid-19 has reigned supreme over the globe in 368 pages, from tracking the source, to creation of vaccinations, to the increasingly contagious variants rampaging throughout the globe for what seemed like decades when it had only been on the brink of its release. Like the title implies, scientists both in the book and in real time scrambled to find anything to combat the virus while it stomped through the world like a political campaign, if political campaigns were about a deadly disease killing numerous people daily                                                                                                                                            .   
Even though this book combines metaphors, poking fun at big names like Donald Trump or Elon Musk, interesting imagery and information, it still comes with a warning by Quammen. Warning that "this virus is going to be with us forever." With Covid-19 being transmitted among animals also, even if every human is purged of the virus, it could very well be existent in animals and transmitted back into humans, just like other viruses and diseases like measles. Quammen's warning also says "Covid-19 won't be our last pandemic of the 21st century. It probably won't be our worst." 
The book mixes detailed imagery, rhetorical devices, stone cold information, a real deadly virus,  and more together perfectly like a chemistry laboratory. I would rate it a 4.8/5 stars. 
Leave a Comment
About the Contributor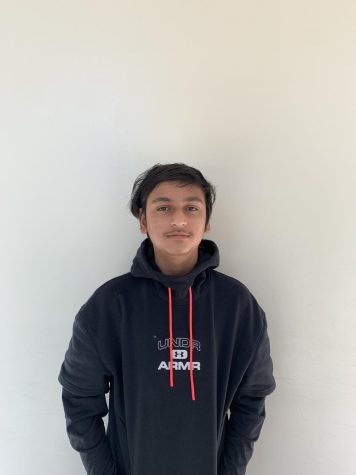 Ahmed Aslam, Staff Writer
Currently attending Carnegie as a sophomore. Ahmed is the son of Pakistani Immigrants. He mostly spends his free time playing video games with friends....