Op-Ed: Perhaps it's time to jump Twitter's sinking ship
"I'm a bit sleepy tonight but when I wake up I'm going death con 3 On JEWISH PEOPLE."
These are the words of rapper Kanye West on Twitter. After making antisemitic tweets, celebrities, politicians, and teens arose and flocked to Twitter in order to witness the backlash that West received firsthand. It wasn't too long before these tweets were made that Elon Musk, Tesla and SpaceX founder, had purchased the social media platform for $44 million dollars. This entire controversy could be seen as the breaking point of everything that was wrong with Musk buying Twitter and his whole free-speech absolutist Twitter campaign.
For those who are confused as to what we're talking about, on October 28, 2022, Musk officially closed the deal on the acquisition of Twitter after Elon Musk offered to buy the platform back in April 2022. Since taking over, Musk has made some rather tumultuous decisions when it comes to regulating the company and the platform, which we think is extremely problematic, and we've identified major problems with the Elon Musk x Twitter affair.
Before even getting to the changes on the platform itself, Musk started off by revamping the workforce.

From the jump, after buying the company, Musk immediately

fired

Twitter's former CEO Parag Agrawal, its Policy Chief Vijaya Gadde, and Twitter CFO Ned Segal.

Many people may not see a huge problem with this, and neither do we. It's really common for new takeovers to fire or demote head policymakers under new management, but how far should it go?

Not only did Musk fire Twitter's top executive, but he also managed to get rid of approximately fifty percent of its workforce. Before November 1, Twitter had about 7,500 employees.

Three weeks later, the most recent updates counted around

2,700 employees

remaining. This number is the combined amount of resignations and lay-offs that Twitter has seen. 

This is a problem if you consider that this is a large number of people who have been stripped of their means of income and supporting themselves so abruptly in order to

cut costs

of employment.
It raises the question, weren't Twitter's funds sufficient enough to support all those employees before Musk acquired it? What will happen to all those people who are now out of jobs? This sounds like it is fueled by the default mentality of the average billionaire who doesn't have to worry about something like this.
Another major change that Musk made has to do with the usage of the platform itself. In fact, we consider this to be the greatest problem with Elon Musk running Twitter. 
In the name of "fighting for free speech in America," Musk has started to allow back people and organizations who were previously banned for violating the hate speech and censorship guidelines on the platform, while simultaneously banning left-wing organizations and users. 
Previously, Twitter's user policy prohibited hateful conduct and synthetic/manipulated media, but since Musk has been on his free speech declaration, these policies seem like a joke. Musk has unbanned accounts made by white supremacists, self-proclaimed neo-nazis such as Andrew Anglin, and probably the most controversial, former President Donald Trump, and so many more. There is an obvious problem with this as it has raised valid concerns on the incitement of hate speech from these accounts, which literally violates the Twitter user policy.
But what is interesting about these reinstatements is Musk's cherry-picking of what accounts to reinstate and ban. Elon Musk has stated himself that he would not reinstate the account of far-right radio show host Alex Jones based on his personal preference. Additionally, he chose to lock the account of Kanye West following the antisemitic tweets he made (previously mentioned), which is extremely ironic considering he restored the account of a verbally violent neo-nazi and white supremacist, Andrew Anglin.
The cherry-picking continues as Musk has also begun to ban the accounts of left-leaning users. One of those antifascist users is Chad Loder: a researcher who investigated the insurrection at the capitol, and the account of Elm Fork John Brown Gun Club: a group that provides armed security for LGBTQ+ events in North Texas.
Studies from the Center for Countering Digital Hate, the Anti-Defamation League and other groups that study online platforms have even reported that since Musk bought Twitter, slurs targeting African Americans on the platform have gone up from an average of 1,282 times a day to 3,876 times a day. Slurs against LGBTQ+ men rose from 3,964 times a day. 
Musk claims that the Twitter platform has a strong left-wing bias. Frankly, this is not too far off, however, if Musk is going to promote free speech, then perhaps he should allow the free speech of everyone regardless of political standing, or he should just keep the same policies in place that protected the well-being of everyone from racism, bigotry, harassment and misinformation.
There has been a growing distaste for Twitter since Musk has been in charge. The app has lost over one million users since then. With such detrimental changes, it makes sense why many would be leaving the app. Some are even switching to other platforms instead, such as Hive Social and Mastodon. We would even recommend switching over to these alternate social media platforms if you feel extremely unsatisfied or even unsafe on Twitter. 
Hive Social is a more user-friendly platform, which basically has the same features as Twitter. However it claims to produce a more heartwarming home feeling of "what social media used to be like." With features including profile music, and a more photo-forward aspect. With the decline of Twitter, Hive Social has been the most rapidly climbing social media app, at one point gaining 250,000 users in just one day.
Mastodon is another alternative app. It allows users to post just like Twitter, but it does not emphasize a post's virality or popularity. However, Mastodon does not offer some of the features familiar to Twitter users, such as quote tweets. Also, direct messages can potentially be read by a server's moderator which may be unappealing for some seeking a more familiar platform.
Another platform to look out for is Post; an app that will soon be readily available to users as it is currently being developed to potentially become a "civil alternative to Twitter."
With these alternatives, we can promote a more healthy atmosphere where there is a better balance of free speech and expression, providing better protection for the general public in the process.
It is evident that Twitter is not the most feasible platform for many now, and ever since Musk's dramatic takeover, it has been really chaotic and problematic. There is a growing concern with the direction the app is taking, and right now alternative social media platforms are available and should be utilized.
View Comments (2)
About the Contributors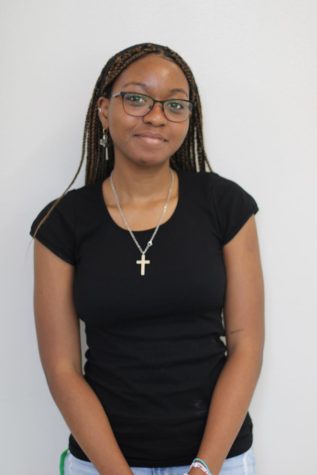 Chiamaka Uwalaka, Staff Writer
Chiamaka has one of the most welcoming and sunshine-filled smiles you will ever come across. She, like most teenagers, is still trying to figure out the...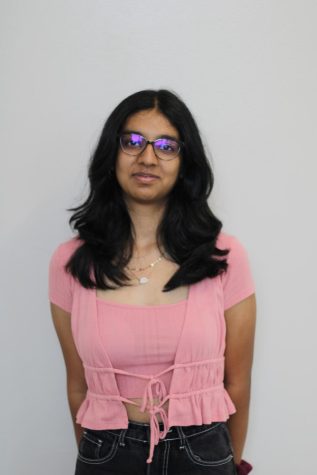 Dia Vaswani, Staff Writer
Dia is a junior at Carnegie. She enjoys reading rom-coms, standalones, and anything by John Green. Dia also comes from a rich cultural background, and...