"Ginny and Georgia": Not your perfect mother-daughter relationship
Spoiler Alert and Trigger Warning: This story discusses self-harm, gun violence, racism, body dysmorphia, domestic abuse, and murder.
"Ginny and Georgia" is a show about many problems people face. The show targets areas of being LGBTQ+, sex, racism, body dysmorphia, substance abuse, gun violence, domestic abuse, murder, and much more. Because of the story plot and character development, it has grown popular throughout the mother-daughter show-loving community. But the show also seems a lot more realistic than "Gilmore Girls" and "Too Hot To Handle," two shows, one a popular mother-daughter, and the other a scripted reality-tv show, which made it relatable. This could explain why its' drop on January 5th caused it to reach and maintain the #1 spot on the Top Ten Netflix Shows or Movies to Watch despite it being a little over two weeks now.
The show incorporates different elements, including flashbacks, character development, drama, domestic abuse, murder, and so much more. But what happened to catch the attention of viewers was the character Ginny. Many, even me, calling her stuck-up, ungrateful, and annoying. Though the acting throughout season 2 was not bad, Ginny made everyone upset and angry. From betraying Hunter (her ex-boyfriend), running away from home after discovering who-knows-what, to making up with Maxine (her best friend), to exposing her mother's biggest secret to her new boyfriend Marcus, she was honestly pretty two-faced.
To me, she was trash as a character, daughter, friend, and girlfriend. But that's what helped the storyline, the drama, the betrayal. She goes from being the best person in the show to the worst, disrespecting her mom, and friends, and betraying her boyfriend for a guy everyone said would hurt her.
Though from season 1 to season 2, she has matured incorrectly. Ginny has developed rebellious habits as she tried to become independent from her mom "controlling her life." But in reality, she became a ratty brat, in my opinion. A phase many teenagers go through. Many meaning me. Nonetheless, she was the reason the show was so incredible.
Before watching season 2, I believed that Ginny would do what her mom does, run away from her problems without looking back. Whether moving back in with her dad and starting a new life in Boston or traveling with him around the world while Georgia had to suffer in silence without her children. I was almost right, but I expected Ginny to be smarter rather than going home after uncovering the truth.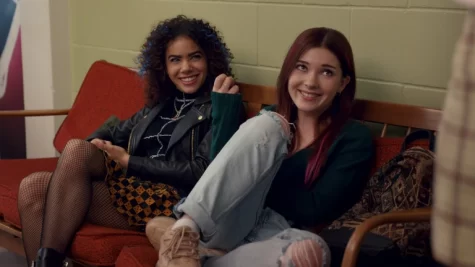 During season 1, Ginny, Georgia, and Austin all move to Wellsbury to start a new life after the "accident" Georgia's ex-husband Kenny had. Ginny believed the only reason they moved from state to state, town to town, was to find Georgia a new boyfriend or even run away from the ones she had in the past. For example, Austin's father, and Georgia's abusive ex-boyfriend, Gil throws Georgia on walls and tables and then apologizes even though he knows he will do it again. Ginny eventually uncovers her mother's past, growing hatred towards her throughout the season, and eventually runs away to live with her dad in Boston. You can really feel the pathos in these types of scenes. Makes you sad for her.
At the beginning of season 2, Georgia notices that both Ginny and Austin ran away and decides that if they are going to leave, let them. If they want to rebel, let them because she "didn't care," or "miss them". This honestly reminds me a lot of what teens are doing now, rebelling against their parents, which sucks. Not me though, y'all stay safe.
The opening scene set the tone for season 2 as many viewers were sure to see Ginny's bratty attitude kick in. But then again, she had all the right to be upset, especially after discovering that her mother was a criminal and a murderer. Personally, I wouldn't take that. Anyone would do the same.
Eventually, after threats and promises, Ginny returned to Wellsbury and received a long explanation of who Mary is, and what Georgia's darkest secrets are. There was lots of empathy from Ginny towards Georgia as she did everything for her children, even going as far as killing a man that could've harmed Ginny the way Georgia was when she was younger.
Sometime later, Ginny and Georgia started to get along again, just like that, which was strange since there was no apology. Just a TV and a couch. This makes sense because mother-daughter relationships don't go through apology, but forgiveness. At least that's how it's depicted in a lot of shows.
The week of Christmas, Gil, Austin's Dad, was released from jail and went to visit Austin. But the only reason he knew where they were was that Ginny, during the first season, sent Gil the letters that Austin wrote him. But Gil had been abusive to Georgia in the past, throwing her against tables, and walls, and hurting her with no remorse. In a later episode, it happened again, but Austin stepped up like the little man he is and shot his dad in the arm in an attempt to protect his mom.
What got me throughout the show was the scene where Georgia finally finds out about Ginny's self-harming behavior making Georgia goes berserk. Georgia believes she was to blame and that telling her about Kenny's death was too much to handle. From the perspective of a teenager, this scene was interesting as not only did I feel a sense of empathy for Ginny, but entirely for Georgia. I started to realize that Ginny was hurting, and even worse, she was hurting her mom by hurting herself. Something no mother should have to feel with their child. (I appreciate those ending scenes about finding help).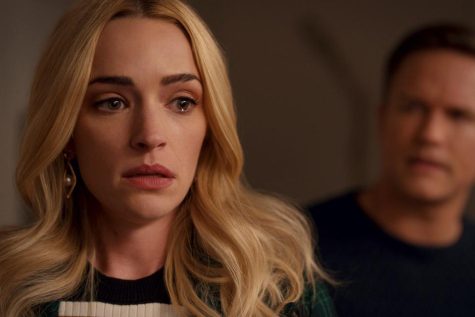 But not only did this affect the entire perspective of the show, but Paul's reaction (Georgia's current boyfriend/husband) to the truth being laid out in front of him. Georgia honestly spits it out and he just leaves. Honestly, I wish Joe (A character from Georgia's past that happens to cross paths with her in Wellsbury) and Georgia would have worked out because Joe is hot, and a good guy. But in the end, Paul is an incredible guy for sticking up for Georgia and for his soon-to-be stepson, especially after Gil crosses the line by hurting Georgia. Go, Paul!
But yet again, we are left at another cliffhanger. Georgia gets arrested for the murder of Cynthia's husband. The murder that Austin saw and after his mom gets arrested says, "but I didn't tell anyone." And left me to think, what's next?
The show had its flaws, but no show was perfect. But the emotional impact and real-world situations make the show amazing, giving it a 9.2 out of 10 which is high (I feel like Keith Lee). In the end, I'm just really excited for a season 3, and if they don't make a season 3, I will ball my eyes out knowing Georgia won't get her happily ever after.
Leave a Comment
About the Contributor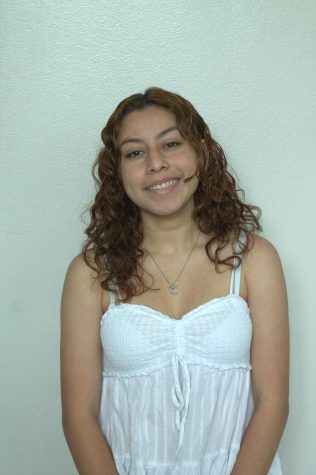 Roxell Bonilla, Sports Editor
Roxell is a junior at CVHS. She loves sports of all kinds, especially soccer and volleyball, and even runs some sports clubs here at Carnegie. She also...