Senior Caitlin Liman describes her journey as a dancer
Senior Caitlin Liman has always loved to move, to dance, to sing. Music is a part of her, and has even helped her strengthen some of her closest friendships.
"She came up to me at lunch one day and was like, 'I heard you can dance, can you teach me this dance?' And I said, 'sure.' Then from that lunch, we've been learning dances together," said Liman. 
Having started the K-pop dance team with her best friend senior Joy Deng, Liman didn't anticipate how many people were excited to join. They were now about to perform at Ifest for the whole school to see their hard work and passion for music and dance. 
Liman describes her first memories of dance as very foggy and unclear, since she started dancing at such a young age. 
"I can't even remember… I feel like I've been dancing forever," Liman said. "I started dancing casually for fun at home to praise and worship music or Disney sing-alongs." 
Her mother put her in tap and jazz dancing classes at 5 years old, so she's been dancing seriously since then. Competitive dance was always something she was passionate about all throughout her life.
"I may get all sentimental here. I love competitions. I mean, that's the common goal that all these dancers united and worked towards," said Liman.
She loved her Lanier Middle School dance teacher the most. 
"Ms. Joseph knew we had it in ourselves to do it. And she was just bringing it out of us. She was always encouraging us. And even though she would talk in a stern, scary, intimidating voice sometimes, when we performed in competitions, we were already like, 'we can do this,'" Liman explained.
She chose Carnegie not just because of its academic programs, but also for its dance team.
"Coming from middle school, dance is definitely something I wanted to do in high school. I know Carnegie's very academically inclined and academically focused. But I needed to make sure that they had a team so I could continue this passion," she explained.
The CVHS competitive dance team was, as she explained it, where she truly grew as a dancer.
"I didn't know at that time, but it was the beginning of my dance maturation, learning a bunch of new styles and trying a bunch of new things," said Liman
Liman described her transition from middle school to high school to be like stepping into new territory.
"We're kind of starting afresh as freshmen. And all I could do is give my best, try my hardest and, eventually, we saw the results in the competition," Liman said.
She also greatly values her team.
"I'll say as time progressed, I took on more leadership roles, eventually reaching Captain my junior year. But I made it a point to make sure that yes, we did excellent, but that we also had a super strong sense of community," said Liman.
Liman also wanted her to not feel stressed all the time- she wanted them to enjoy dancing.
"On some days, I was like 'Guys, we got to have some chill days where we're doing stuff together. That's somewhat related to dance, but more goofy and light-hearted," said Liman.
One thing she misses from the CCDT  was the competitive aspect.
"I love competitions. I mean, that was the common goal that all these dancers united and worked for, and worked towards," she explained. "Go to the dressing room. Get settled, and set up all our makeup and hair stuff and costumes. And then we got the schedule for the dances where we would write down, 'be ready by this time,'"
These are all common practices during a competition day, she continued. She remarked how being the captain and all the competitions have helped her develop great time management skills.
"Yeah, the feeling of exhilaration was always so vibrant and electric when you were like, not only did we have the best time but we got an award," she exclaimed remembering fondly about the moments after the competition as the winners were announced. 
Knowing she contributed to a routine and having it win was very meaningful for her.
"It was so so validating because even though I was watching us do the dance at our dress rehearsal practice I was like, Yo!" she exclaimed. 
As captain, she tried to keep the CCDT as an open space for everyone.
"As captain, I definitely have the final say in everything. But typically the way it went, it was a very open leadership type of thing," she explained.
Despite her great love for the CCDT and for competitive dance, she decided to leave. 
"there were a number of reasons why I eventually decided to depart. But there are absolutely no hard feelings," Liman explained. She still talks to senior Ryan Garcia, her ex-co-captain, and to the girls on the team, "But in the end, it was just me being like, I love this team. It's awesome. But I'm not doing it for me anymore."
"I felt like I was kind of just going through the motions. It's kinda like, as much as I tried to spice it up. Sometimes it'll just be, you know, the same type of thing," Liman continued. "When I saw my name on the Instagram post, announcing me as senior director, in my heart, I didn't feel enthusiastic about it. I was like, I don't know if I have anything fresh or anything new to offer the team."
After departing she decided to try to continue to dance, and with the help of Deng, the K-pop dance team came to be. She knew she wanted to keep dancing in her life, but not through competitions. 
Liman talked to Mrs. Casperson and her friend Barbara Butali, who had a k-pop club, and they agreed to add a dance division for them to participate in with many other eager participants.
"We just started spreading the word by Instagram and word of mouth. By the spring of junior year, like a couple months later, we were already dancing at Ifest," she said.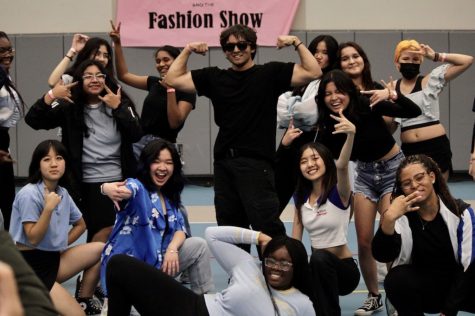 Liman found a love for breakdancing and hip-hop during quarantine. BTS was the start of her journey but she soon found herself falling in love with other groups too.
"My favorite dancers are the ones that have a lot of personality. So they can be a little girly, but they're also swaggy too. I love those types of dances, or anything that's challenging or different," she continued. 
That's why she found it so easy to fall in love with K-pop as a genre and all the broad different styles of dances that came along, "It literally reignited my passion for dance. And I loved how you know, there were so many new styles and it wasn't just like, same old, same old breakdance moves or more contemporary like." 
"K-pop was just a very groovy reminder of how I am a good dancer, I am a good teacher, I'm a good friend. I have episodes of insecurity, you know, just like any other high schooler and K-pop was just like a nice boost of confidence, sprinkled with fun and liveliness and excitement," she continued.
She also loved being able to contribute to the team, "It's just like people who genuinely love K-pop and I love that I can help them, you know, improve and enhance their dancing with the skills I got from competitive stuff."
She's very happy she still gets to perform and continues to express her love for dance just like with the CCDT, "I love making people smile, especially when I'm dancing with my friends in K-pop and we make eye contact during the dance or interact. It's so like, it just fills my heart"
Dancing is very special to Liman but she loves to be able to share that love with others.
"I've always loved dance, especially dancing with others, seeing how it can unite a community.  Also just be such a source of joy. Especially at Carnegie, oh my gosh, when I dance with friends at Carnegie, you can physically see the stress just falling off their bodies. And it's such a magical experience," said Liman.
She highly regards dance as a way to express, "Dance is, to me, it can be very empowering. I look at this dance, and I'm like, oh, it looks really difficult and intricate. But then I figured it out. And then I do it. And I show it to my friends and they love it. And I'm like, Wow, I'm so cool. Like, I can do anything I put my mind to."
Liman also holds in high regard dancers who love and value dance the way she does.
"Anyone who's just like, giving it their all, expressing themselves, having fun putting a smile on other people's face. That's what's inspiring about it to me," said Liman.
"
" It really reignited my, like, pure love for dance and, and it's been very, I guess reassuring is the word because, I remembered how much I love dance."
— Liman
Leave a Comment
About the Contributors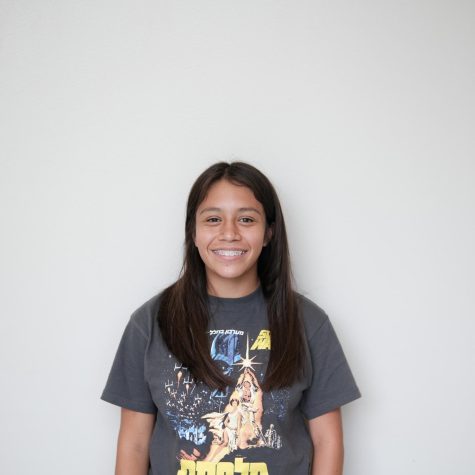 Abigail Nunez, Staff Writer
Abigail Nunez, has two older brothers and a best friend named Esperanza. She has always had a thing for sports , and now plays with the u17 National Salvadorian...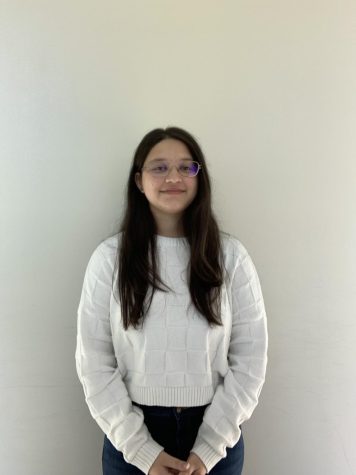 Nicole Rodil Suarez, Arts & Entertainment Editor
Nicole Rodil Suarez is a current Junior here at CVHS. Some tasks that she enjoys doing out of school are reading, specifically fiction, baking with her...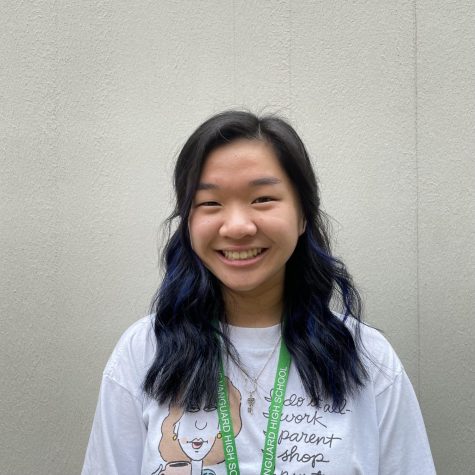 Caitlin Liman, Staff Writer
Hewwo there! I'm Caitlin, I am a junior, and I love singing and playing guitar w my lil bro, as well as helping people  :]