CVHS Baseball throws a curveball with the new players and new season
The 2022-23 season is looking up for the CVHS baseball team. In comparison to former seasons, players and coaching staff alike have said that the team is doing better now — and not just because of the switch from the 6A division to the 5A division.
CVHS's athletics are competing in the UIL 5A division for the first time this school year. In past years, both CVHS academics and sports were in the 6A division. According to UIL's rules, which categorize schools based on population, CVHS students should be competing in the 4A division. However, due to the school's magnet status, students compete in the larger — and more competitive — leagues.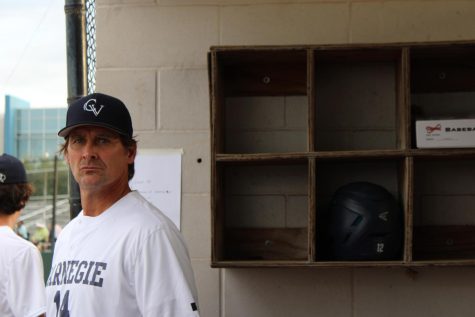 Playing in the 5A division hasn't hindered the baseball team's success though.
"[The switch] hasn't really affected us… Bellaire and Lamar (6A teams) are more 'powerhouse' teams, but Waltrip and Galena Park (5A teams) — they're pretty good too," CVHS Varsity Baseball Coach Joel Bomersbach said.
Additionally, Bomersbach believes the team has held its own in the 5A league.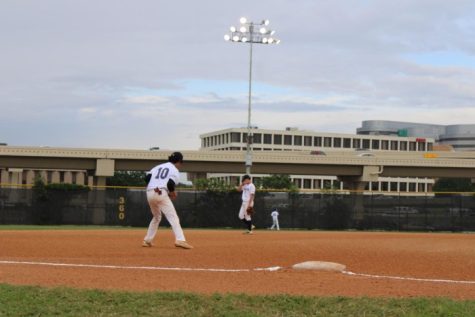 "When we play good baseball, we compete with [teams like Waltrip and Galena Park] well. When we make our own mistakes, we cause problems for ourselves… So it's hard to say that they're so much better than we are; [rather,] we make mistakes that hurt us, as opposed to them beating us," Bomersbach said.
Currently, the team has an improved win-loss record of 7-6; last season, they finished 3-11. Teammates and coaching staff alike have noticed improvements in addition to their wins though.
"We're a better team [this season]. We have better fundamentals — we have it worked out… compared to last year," CVHS Baseball Team Captain Arnoldo Salazar said.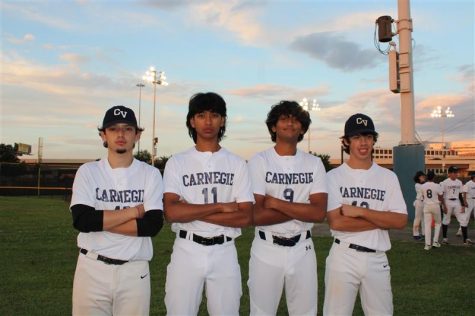 Senior Aidan Walker started on the mound for the first time on April 14 against Sterling High School. CVHS won 12-2, with Walker pitching the entire game. In the dugout, he reflected on the team's progress.
"I think we should have won some more games than we have. But we're playing near .500, [and] that's an improvement from the past," Walker said.
With a better record and overall playing this year, Coach Bomersbach hopes the team will be able to advance further this UIL season.
"
"We can still make playoffs… So we're trying to win as many district games as we can… That's the expectation for sure.
— Coach Bomersbach
View Comments (2)
About the Contributors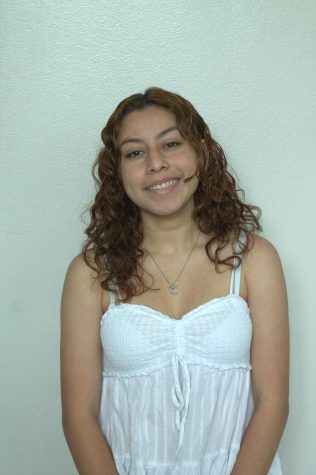 Roxell Bonilla, Sports Editor
Roxell is a junior at CVHS. She loves sports of all kinds, especially soccer and volleyball, and even runs some sports clubs here at Carnegie. She also...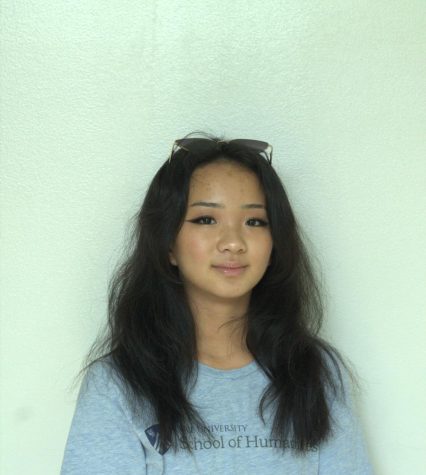 Ava Lim, Co-Editor in Chief
Ava Lim is a senior at CVHS. She's a lover of all things neat and pretty, and has a variety of hobbies, ranging from calligraphy to crochet. They love...