By Carys Oriana Reyes, Staff Writer

January 30, 2020
The CVHS baseball team is heading into spring baseball with new players, a new coach, and a brand new attitude. Last year the baseball team had a hard time with team effort and communication for a number of reasons. "Our coach last year wasn't very good in my opinion, but it ...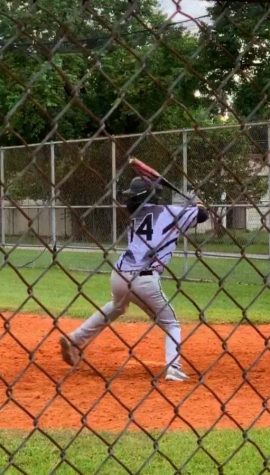 By Sharon Vera, Staff Writer

November 14, 2019
Arnoldo Salazar stepped onto center field, the entire crowd chanting for him. A giant smile across his face, as they announced the winners for Super NIT Tournament- Rising Star Baseball Academy. He knew it would be the start of something great. Carnegie freshman Arnoldo Salazar and his team Rising Star Baseb...