Salazar's Childhood Pastime turned to Baseball Tournament Success
Arnoldo Salazar stepped onto center field, the entire crowd chanting for him. A giant smile across his face, as they announced the winners for Super NIT Tournament- Rising Star Baseball Academy.  He knew it would be the start of something great.
Carnegie freshman Arnoldo Salazar and his team Rising Star Baseball Academy is currently practicing to go to prestigious and challenging competition, where only 32 of the best junior teams in the US go to compete. The winning team is claimed the best baseball junior team in the USA. It is the USSSA Elite 32 baseball tournament.
Rising Star Baseball Academy achieved a place in this tournament by beating Diaz Baseball in the Super NIT tournament with a whopping score of 7-6 in their finals.
"It runs in the family," Salazar says.
Salazar was highly encouraged to play baseball since the age of 4 because baseball is very important in his household. Salazar later mentions that he "felt some kind of pressure" because his entire family played or was hooked on baseball. His dad was very impressed and a huge fan of Pete Rose, also known as "Charlie Hustle" who played number 14 for the Cincinnati Reds. Salazar's chosen number, 14, was Rose's number. However, even though his dad was a fan of the Cincinnati Reds, Salazar remains a loyal Houston Astros fan.
Salazar started to get more serious about baseball around the 7th grade because he found a true passion and motivation for it. He  totals about 10 to 12 hours of practice per week. He practices almost every day, for 30 minutes in the batting cage and one hour on the field. Salazar plays positions left field and pitcher, like Pete Rose. His batting average, which is dividing a player's hits by his total at-bats for a number between zero and one , is astonishingly .380. Astonishing because in recent years, the league-wide batting average has typically hovered around .260, and that's for older players as well.
"Baseball is not just a way to pass time , but hopefully a permanent part of his working life" Salazar said. 
Although this may just be a sport, to Salazar it has taught him life lessons. Balancing all of Carnegie's work and all his baseball practices has taught him time management and organization skills. Baseball itself has taught him how to be  on a team sport and how to communicate and work well with others.
"I don't really have a professional or college team preference i just hope to be able to play for the sport I love" Salazar said.
Salazar also hopes baseball will take him to be on "MLB The Show"a major league baseball video game series. Hopefully all this will kick off with an amazing win of the USSSA Elite 32 baseball tournament. 
Leave a Comment
About the Contributor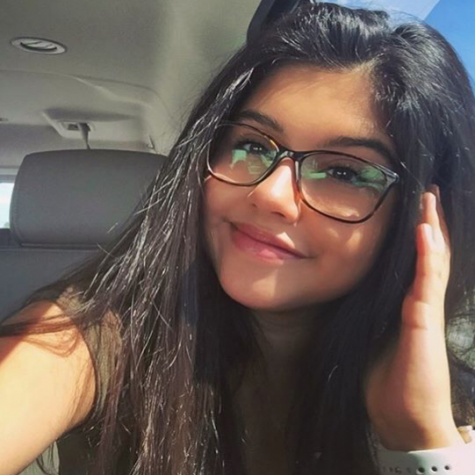 Sharon Vera, Staff Writer
I am a freshman that can play guitar and I learned to ride a motorcycle when I was little. I have a strong ethnic background.

Instagram: @sharon.i.vera