A Golden Glaze: A Morning Quest for the City's Best Donuts
It was a Saturday morning and I was out to find the best doughnuts in town. From big companies like Krispy Kreme and Shipley Donuts to a mom and pop shop named Christy's donuts, these stores have a variety of options, but when comparing, it needed to be narrowed down. Three glazed donuts from three different places, all putting a sweet flavor in your mouth.
Krispy Kreme is a well-known franchise, opened in 1937 by Vernon Rudolph when Rudolph bought a secret yeast recipe from a French Chef. Rudolph rented a building and began selling Krispy Kreme doughnuts to grocery stores locally. In 1955 the classic red and green bowtie logo was trademarked. In 1992, the birth of the Hot Light was created. The 'Hot Now' light indicates that fresh warm doughnuts are being made.
But behind all the lights and colors, I was disappointed. The place looks as if it has been forgotten, lost somewhere in time. Furthermore, the shop was unsanitary. They didn't even have the classic donut making machine running because there was almost no one in the shop. When eating, the shop was empty and quiet, which made the experience sad and lonely. There was nothing exciting to look forward to and it wasn't worth the price compared to other shops. The donut itself is extremely sweet, almost like dumping sugar packets in your mouth. The glaze of the donut looked as if it was painted on. It started to melt the instant you touched it, feeling like an oily mess. You'd think this small-sized donut would be soft, but this original glazed donut was firm, like a dry sponge. It was quite disappointing that the only Krispy Kreme in Houston is this sad. Having an mediocre donut at an unclean empty store is nothing to die for.
Although Krispy Kreme was a disappointment Shipley Donuts had me satisfied. It was 1936, the end of the Great Depression, when Lawrence Shipley, Sr. created a gourmet recipe for donuts. The product did so well, that retail markets started selling them in the mid-1940s. Back then donuts sold at 5 cents a dozen. Lawrence Jr. worked his whole life to carry on what his father started and it soon became a successful business. Today there are more than 190 locations in the nation in Alabama, Arkansas, Louisiana, Mississippi, Tennessee, and Texas, 86 which are in the Houston area.
My first impression of this store was that it was clean and organized. Even though the location is small, the shop had a new look with a red-themed store and employees were friendly and welcoming. The glazed donut was so large it looked like a balloon filled up with to much air. The dough on the donut didn't taste sweet, but instead had a very little flavor like baked warm bread from the outback. However, unlike the Krispy Kreme donut, Shipley has a soft and squishy dough, like a nice soft pillow. The best part about this donut is its nice flakey glaze that leaves a minty aftertaste in your mouth. The great thing about donut shops is that you get such a large quantity for a good price. At Shipley's, you could get multiple items for less than $5.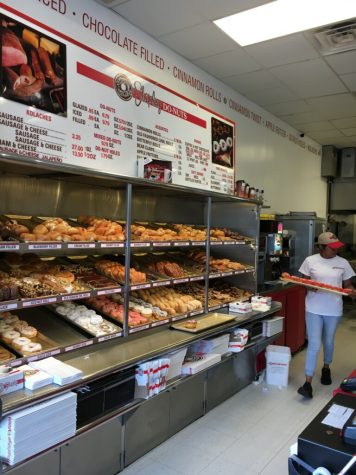 Christy's Donuts is a small, family-owned shop at the corner of West Gray And Montrose, so close by that CVHS students can stop by before SSEP. They have a large variety of donuts, sweets, and other tasty breakfast options like kolaches, coffee, and bear claws. The shop was small and cute and the donut was an ideal size.  Like Shipley's, the glazed donut from Christy's had a large flakey glaze. The sweetness of the donut was the perfect mix between Krispy Kremes and Shipley Donuts. Even the dough had a sweet taste to it and was very soft like a cloud, which the other donuts didn't have. What's great about Christy's is that because it is family-owned, the donuts are made from hand and always taste fresh. An added bonus- they always pop in a few donut-holes.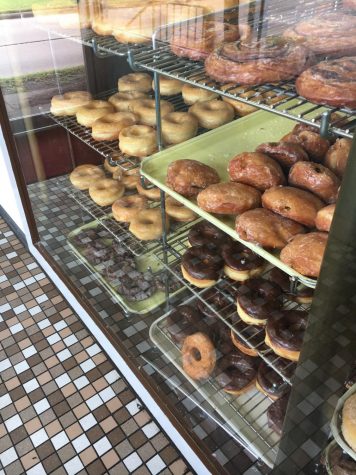 In my morning quest for the best donut in the city, I found Christy's Donuts to be my personal favorite donut shop. 
Leave a Comment
About the Contributor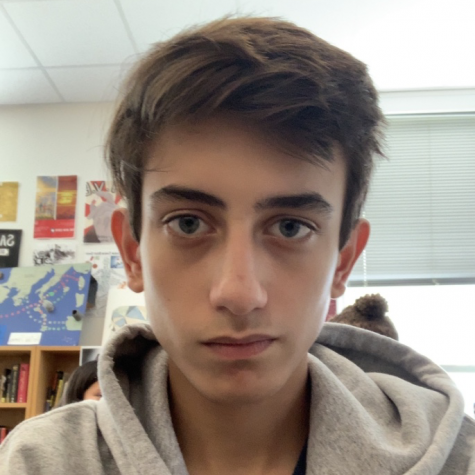 Matthew Manders, Staff Writer