Eurovision 2023: A Scandinavian scandal
This Saturday, Loreen, a 39-year-old singer and songwriter from Sweden, took home the iconic glass microphone trophy – an award commemorating her win at the 2023 Eurovision Song Competition. 
Eurovision is the longest-running international televised music competition in which participating countries (generally geographically located in Europe, however there have been a substantial number of non-European participants in recent years such as Israel and Australia) submit original songs to be performed live. The competition began as a means of reuniting Europe following the events of World War 2, but has quickly grown as a worldwide phenomenon where eccentric minds alike gather to represent their countries with a variety of musical genres. 
Loreen's win this year was declared historic, not only due to this being her second time winning while representing Sweden at a Eurovision competition, but also for its highlighting of unfair bias within the Eurovision scoring system.
Prior to Loreen's continental achievement, in-person audiences chanted "Cha Cha Cha" and "Käärijä" during the competition's live scoring process. These cries eventually grew to such a degree that British hosts Hannah Wadington and Graham Norton had to shush the crowd as if the Liverpool stadium was a Kindergarten classroom full of riled up Europeans. 
The phrases Cha Cha Cha and Käärijä related to another contestant that quickly rose to be a favorite amongst spectators – Finland.
Representing Finland this year was rapper Käärijä, who's song Cha Cha Cha is best described as an enthralling blend between industrial metal and modern hyperpop, with a distinct nod to one of the singer's most prominent influences, Rammenstein. 
Käärijä's stage name isn't the last of his clever double entendres, being derived from the Finnish verb kääriä (to wrap). Cha Cha Cha is a song encapsulated by its subtle nods to Finnish culture and metonymies. Besides the eruditeness of his lyrics, the accompanying performance was a blossom of the very peculiarity Eurovision was built on. 
Fans quickly took to Käärijä's entry following his performance at Uuden Musiikin Kilpailu, the qualifying competition for Finland's Eurovision entry. 
"UMK (Uuden Musiikin Kilpailu) has never seen a song or performance like this before," said Käärijä in an interview with the Helsingin Sanomat. "This is what I thought was a dream."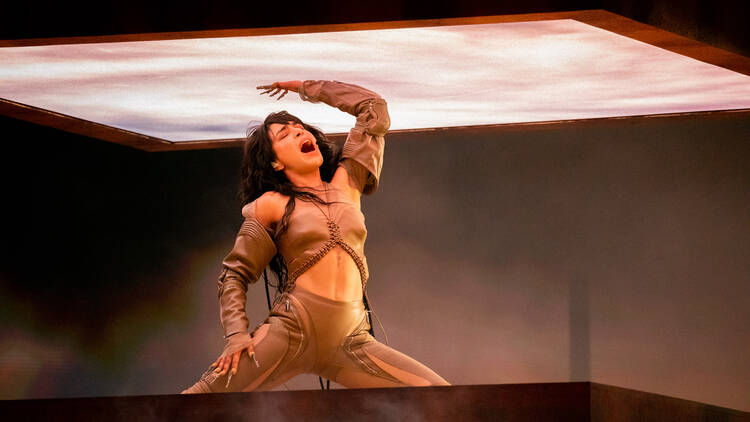 Next door to Finland, Tattoo by Loreen had just won the Melodifestivalen and was subsequently decided as Sweden's representative for Eurovision 2023.
Unlike most other songs this year, Loreen had performed at Eurovision once before in 2012 with her iconic, nearly transcendent song, Euphoria. Because of her recognizable past, Loreen immediately skyrocketed as a favorite amongst veteran audiences, while newer watchers leaned towards Käärijä. Regardless, criticism regarding Loreen's entry increased exponentially following her win.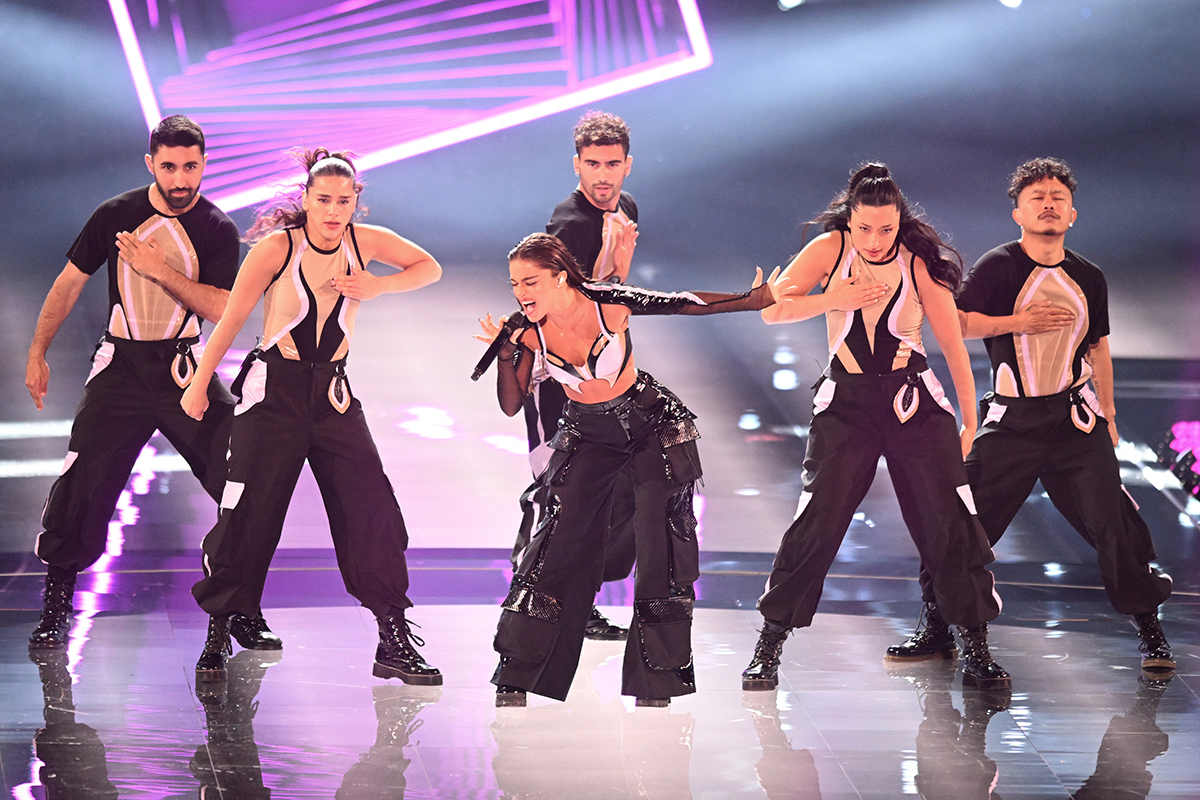 "ROBBED. Get rid of juries at Eurovision – look at what they have taken from us!" commented one Twitter user.
Eurovision's voting process is split between two participants – a jury vote and an audience vote. The jury consists of a few music-industry professionals appointed by national broadcasters, while the public vote is open to all countries, regardless of participation in Eurovision. Both the jury and public vote are weighted equally despite having exceptionally different participating populations. 
Loreen's Tattoo had a total score of 583 points. Käärijä's Cha Cha Cha had 526. 340 of Tattoo's points came from national juries. Cha Cha Cha received the second highest televote score to date, following Ukraine's Stefania the year prior, indicating a clear favorite among Eurovision 2023's audience.
Eurovision Song Contest 2024 will take place in Sweden following Loreen's win. Coincidentally, ABBA's 50th anniversary for participating in the contest falls on 2024. ABBA, being one of the most globally successful bands to come out of Eurovision, represented Sweden in 1974. Growing numbers of Eurovision jury critics accredit this as another reason for bias besides Loreen's prior success.
The imbalance between Eurovision's jury and public vote has been previously called to attention in 2003 when Russia's Channel One claimed that a change in national juries had cost music duo t.A.T.u. victory.
"[Channel One TV] officially declares that it discredits the voting results of the Eurovision song contest 2003," Channel One TV stated in an official protest against Ireland's Eurovision voting practices.
Regardless, Tattoo's jury-sweep also resulted in other songs receiving disproportionately low scores. Songs such as (🇫🇷) France's Evidemment by La Zarra, (🇪🇸) Spain's EAEA by Blanca Paloma, (🇲🇩) Moldova's Soarele și luna by Pasha Parfeni, (🇸🇮) Slovenia's Carpe Diem by Joker Out, (🇦🇱) Albania's Duje by Albina and Familja Kelmendi, (🇵🇹) Portugal's Ai coração by Mimicat, and (🇷🇸) Serbia's Samo mi se spava by Luke Black were heavily underappreciated and landed in the bottom 10 despite having many positive sentiments within the audience. 
Notably, a majority of these lower scoring songs featured more conventional Eurovision qualities – a significant number were more traditional and thoroughly rooted in their representative country's culture. This development was both enlightening and disappointing as this year, unlike others, opened Eurovision to global participation by allowing all countries (even non-competing ones such as America) to vote. Songs that were considerably more cultural scored lower than comparatively Anglo-Saxon and American modern pop.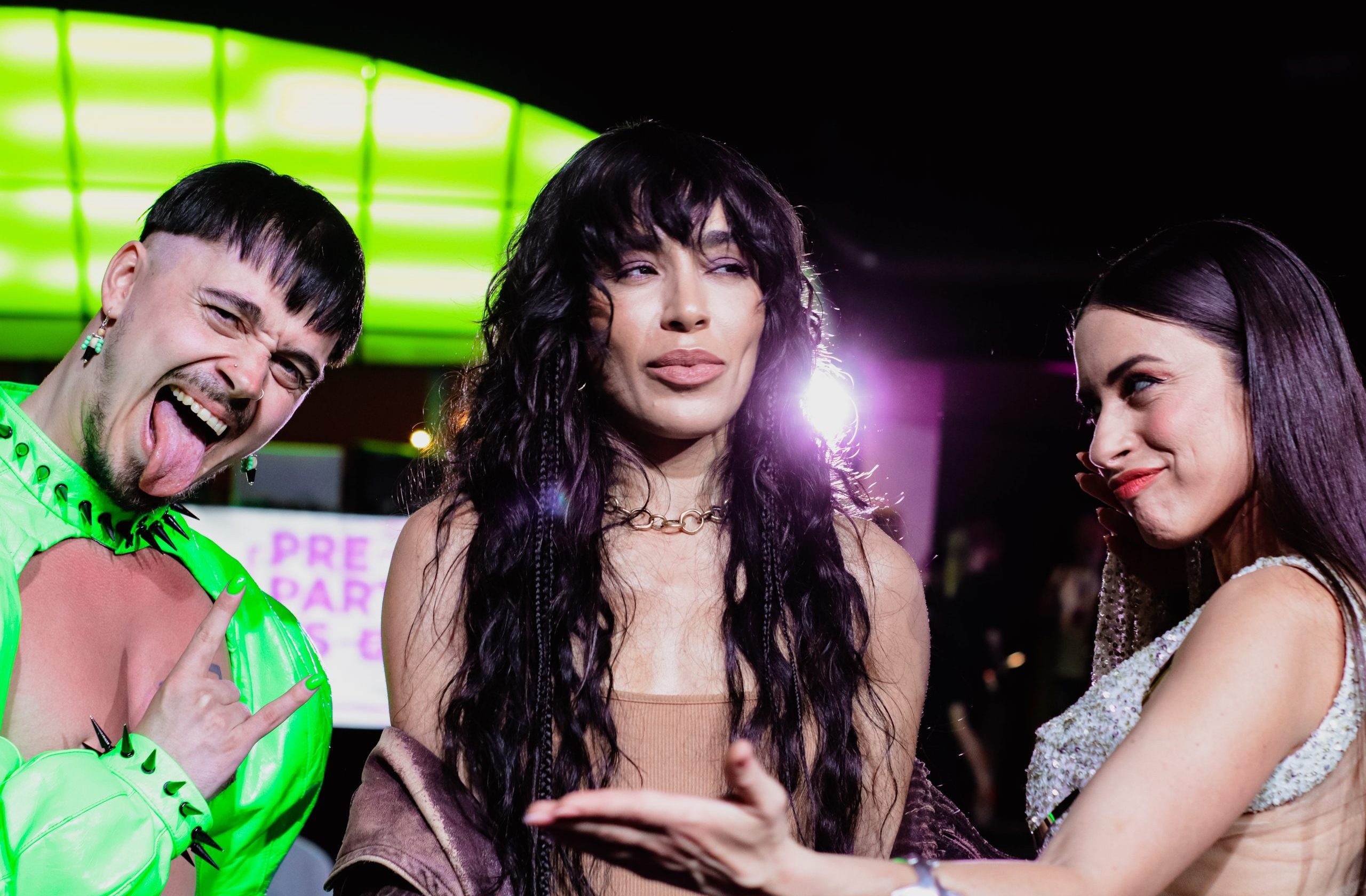 As Eurovision becomes a more internationally spread competition, maintaining equality between the weight of an unbiased jury and the weight of the televote becomes increasingly imperative.
Many European national song competitions balance jury and audience votes by allotting 25% of the total votes to the jury and the rest to the audience or other means of outweighing the musical panel with the televote. Growing tension towards the British Broadcasting Company (BBC) in charge of this year's Eurovision over Käärijä's loss has caused belief of a future change in voting.
Leave a Comment
About the Contributors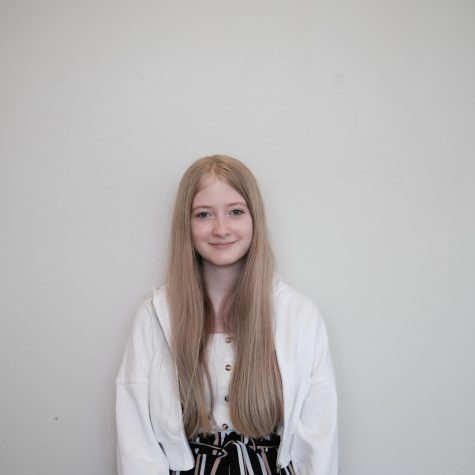 Nadia Talanker, Contributing Writer
Nadia is a senior at CVHS in her 4th year of writing for the Upstream. She has been writing as a hobby and competitively for nearly a decade and her favorite...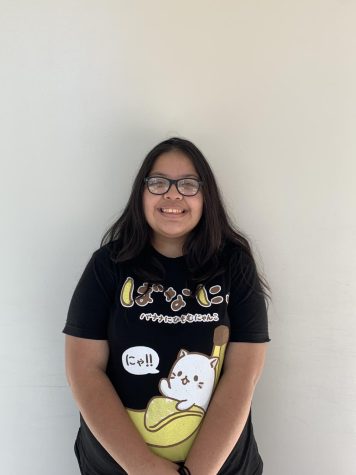 Judith Carrizales, News Editor
Judith Carrizales is a junior at CVHS. She participated as a member of the Film, Riot, and WISE clubs. Her favorite subjects are Journalism (of course!)...