Fun Activities to do During Thanksgiving Break
Watched all the movies on Netflix? Tired of playing the same video games?
If you are looking for something fun to do over this year's Thanksgiving Break, you have come to the right place. In this article we will look over some festive activities that you can do throughout your break to have one of the best Thanksgiving breaks you have ever had.
Friendsgiving:
To start things off, if you are looking for something that you can do with a few friends that will bring everyone together, you can throw a "Friends Giving." This will not cost much per person if each person contributes a single dish to bring. For example, if you had a group of 7 people, each person would bring one dish to share with everyone and together there would be enough food to have a feast.
H-E-B Thanksgiving Day Parade:
Another thing that would be a fun activity to do with your family or friends would be The 70th Anniversary H-E-B Thanksgiving Day Parade. This event is free to everyone, but if you are willing to spend 28 dollars, you can get yourself a great place where you can sit and enjoy the parade. The parade will begin at 9 AM on Thursday, November 28. There will be lots of giant balloons and other decorated floats that you will enjoy for the entirety of the parade.
Miller Outdoor Theater:
If you are looking to do something else that isn't too related to the Thanksgiving theme of things, you can head to the Miller Outdoor Theater and watch a play or two. On the 22nd and 23rd there will be 2 plays that you can watch with anyone of your choosing for a great experience that will keep you entertained for hours. On the 22nd "Georgia on my Mind" will be performed to celebrate musician Ray Charles, and on the 23rd Anne Hampton Callaway will be performing some music and you will be able to go to either one of these completely free of cost.
Discovery Green:
Another place you can go to for a relaxing time is Discovery Green, there are many fun things that you can do there or if you are someone who just wants to relax and get some fresh air, this is a perfect place to go to. Here, you do not have to pay to get in, so you can stay there as long as you want and enjoy the scenery. There are also places to eat in Discovery Green, so if you invite some friends to catch a bite and then walk around the park. Typically, there are performers that you can listen to and if you want you can study with the relaxing music that a musician is playing, live, in front of you.
Galveston Island:
Additionally, if you are able to travel to Galveston island, you can explore the beaches, eat at some of the restaurants, go to Pleasure Pier, or do any other activities that are available there for any price that you are willing to pay. If you go to the beach, you will not have to pay anything because it is free for you to go and relax there, or if you decide to go to Pleasure Pier, that will cost you around 25 dollars or more for exciting rides and food. Lastly, if you decide to grab something to eat, you can find anything in your price range from the wide selection of restaurants in Galveston.
Dave & Busters:
Lastly, if you are thinking the great outdoors isn't for you, you can go to Dave and Busters for an amazing time filled with video games, food, and drinks. If you are planning to go here for a few hours, it can cost you anywhere from 10 dollars or more depending on what you want to spend. There is also a bowling alley on the top floor if you are looking for something more classic to do rather than video games, and there is also a restaurant in Dave and Busters with classic foods, such as wings, burgers, sliders, fries and just about anything you would want in your day at Dave and Busters.
Hopefully this helped you get some ideas for you to have an amazing Thanksgiving Break, and can get you to spend some quality time with some friends and family. These places are definitely great things to do for an exciting and adventurous time, whenever you decide to do them. And lastly, have a great time!
Leave a Comment
About the Contributor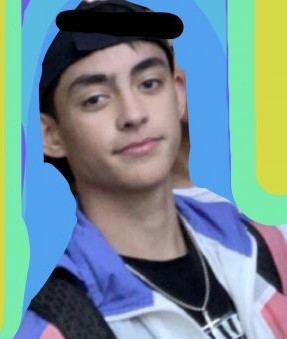 Jonathon Morales, Staff Writer
I'm a Junior at CVHS and I like golfing, country music, the stock market, hanging out with friends and having fun.