Anger. Hope. Confusion. TEA Takeover Leaves CVHS Admin and Staff with More Questions than Answers
The time that HISD has been dreading for months has come.
As of November 6, the TEA or Texas Education Agency, under Commissioner Mike Morath, has announced that they plan to take over HISD. Many schools, as well as CVHS, wonder what changes will be made due to the takeover.
This is we already know from TEA's public announcement:
The TEA plans to take over the district for a period of 2 to 5 years.
TEA will select 9 new board members from community applicants. Applicants must be: an eligible voter living within HISD boundaries, pass criminal background screenings, and commit 40 hours per month to the board in the first six months and 15 hours per month thereafter.
The new board will not be in place until March 2020.
The new board will have the power to choose a new superintendent or keep Grenita Lathan on board.
TEA claims the takeover was prompted by Wheatley H.S.'s failure to pass state accountability ratings and for alleged misconduct by elected HISD board trustees.
However, CVHS administration and teachers express that what this means for the school, students, staff, and teachers is still unclear.
"The only information that we as admins have is from the news, just like the students and teachers. They haven't told us anything about their plans, so we honestly don't know what is going to be affected or if our school will be affected at all," Dean of Instruction Melissa Matsu said.
CVHS English teacher Robert Houghton is critical of the takeover, pointing out TEA's previous support for the expansion of charter schools over public schools.
"I think that the takeover is definitely a bad thing. The TEA has a bad agenda because they want more charter schools, and it could decrease funding for schools and cause them to have lower budgets. Overall, I think that the TEA undermines public education and should not happen," said Houghton.
Houghton's concern that public schools will be de-funded with the expansion of charter schools under TEA is echoed by the teachers' union the Houston Federation of Teachers (HFT), which has recently joined the lawsuit suing TEA for the takeover, arguing that the takeover would discriminate against low-income communities of color.
In a fact sheet produced by HFT: "TEA renewed 10 charter agreements in 2019. Renewals for 2019 included the Goodwill Excel Center, which is tied for the lower overall score in the state of Texas… The TEA also renewed two charters in 2019 that scored a D on the state ratings: Evolution Academy Charter School and Corpus Christi Montessori School."
"The TEA doesn't know what they are doing. They have no plan and are only adding pressure to the community," English teacher Erica Harris said.
Although many teachers expressed that the TEA takeover will not help the district, many teachers, like chemistry teacher Elena Kolsova, are equally frustrated with HISD's elected board and the current state of the district.
"The current board is very dysfunctional. It has abandoned parents and teachers. But I feel like the takeover will have no positive outcomes and will result in more suffering," said Kolsova.
Mathematics teacher James Barnes is remaining hopeful. Barnes believes that if TEA does use their power to help consistently struggling schools, it may have a positive effect.
"The takeover has the potential to benefit HISD if they target the schools that actually need aid. But, if they have every school take a test to try and boost academics, the schools that are not used to testing will suffer more, and schools will have to start taking random, meaningless tests. Schools that get new staff and enforce new policies frequently should receive more help and I hope that the TEA focuses on them more," Barnes said.
Leave a Comment
About the Contributor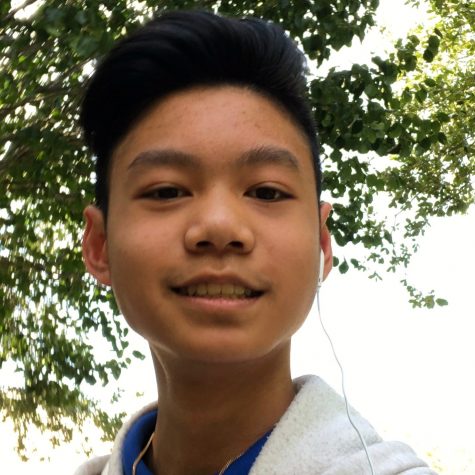 Andrew T Mai, Staff Writer
I'm a sophomore and I play piano as a hobby and a little guitar. I like to play video games with friends.