First dance for underclassmen brings mixed reviews
As classrooms came to a close at the end of the first semester, one place in the school didn't.
CVHS had one last event before officially closing school for the year, and that was the hyped up Snowcoming Dance. Snowcoming was the first dance of the school year for freshmen and sophomore students, dressed in cocktail party attire. The event cost seven dollars if paid in advance, ten at the door, and lasted from 7pm to 11pm.
Expecting to tear it on the dance floor, the dance floor was lackluster throughout the night. For students expecting to work their way across the cafeteria floor, they were disappointed to find only part of the space used for the dance.
"Honestly for next time they could allow the students to party in the whole gym instead of just cutting it in half" said freshman Tony.
Decorations were minimal- just some christmas lights wrapped around cafeteria tables and a couple black sheets.
"My least favorite part was how the dance floor was just like half the cafeteria with like nothing else. It would've been cool to have lights or something. I would've added strobe lights to light up the dance floor a little" said freshman Obed Alfaghir.
Other students were disappointed they had to pay for song requests or that drinks and snacks ran out so quickly.
One plus that all students could agree on was that they got to invite friends from other schools. There were a few times where everyone crowded around each other and jumped, and lifted people up in the air. Most people danced. I danced, at least I tried to.
Despite the fight about to break out, my allergies triggered from students smoking, and all the other shortcomings, getting to dance, hang out, dress up, and laugh, was a relief from the workload at Carnegie. It took our minds off of midterms and allowed us to rest after a stressful semester. All in all, I am looking forward to more school dances.
Leave a Comment
About the Writer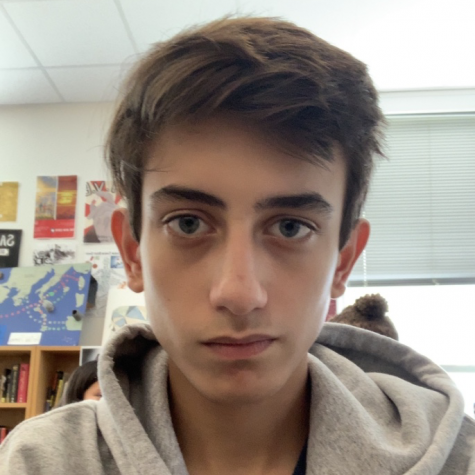 Matthew Manders, Staff Writer