How To Be the Best Valentine, On a Budget
It's that time of year again, love is in the air. The anticipation is finally over for those with that special someone, or better yet, a friend. Now that you have a valentine, the next step is to set up the perfect date. This article is here to help all of you who want to treat your special someone to something amazing. From the range of free to a luxurious date-night out, you can ball both ways.
Option Number One: $0
For something on the cheaper side of things, you can do something that costs close to nothing, but still has a strong impression on your date. For Valentines Day, something that is very romantic yet also costs almost no money is taking your special someone out on a bike ride to Hermann Park for nice romantic picnic lunch or dinner. If the person you are doing this with also likes the outdoors, you can walk around Hermann Park and enjoy a nice day with each other. (You can find other things to do at Hermann Park by clicking on this link www.visithoustontexas.com › listings › hermann-park.) An additional option to add to your date is maybe riding your bike around instead of walking to take in the fresh air and not use so much of your energy up.
Option Number 2: Under $25
If you are willing to spend a little money on your valentine, you can set up a very romantic and thoughtful day. To start off Valentines Day, you can get your special someone roses or any other flower that they like. You can find small gifts at your local Target, Walmart, Hallmark, or Dollar Store. If flowers aren't their thing, you can get them a small gift that shows your appreciation for them. For the main part of your date, you can take them to Jus' Mac in the Heights or Montrose area locations, Hopdoddy in River Oaks, Shake Shack, Common Bond, or any local place that will make your evening one to remember. This will run you around twenty to twenty five dollars depending on what you order. After this, if you don't intend on spending any more money, you can head home with your partner or friend and watch a nice romantic movie in tune with the loving theme of Valentines Day.
Option Number 3: Under $50
Kicking things up a notch, you will be able to take your special someone on a date to remember. Begin the day off with a nice gift to get your partner, or friend, feeling the romantic mood of Valentines Day. This gift can range from a well-thought card telling the person how amazing they are to you, up to something more costly like a box of chocolates and flowers and possibly a valentines bear if you want. Similar to the $25 option, you can find small gifts at your local Target, Walmart, Hallmark, or Dollar Store Once the day reaches the afternoon, take your date on a romantic dinner to somewhere you can find meals for around fifteen to twenty dollars each. Based on the prices of food, some good places you could take your date are: The Cheesecake Factory, Barnaby's Cafe, Hopdoddy, or any other place you can think of that fits your price range. If you and your partner don't feel like going out to eat like every other person, you can order some of your favorite foods to your house and spend time with each other, and similar to option number 2, you can watch a romantic movie to end the day in eachothers arms. There are many other date ideas that anyone can do for any price range they want, these suggestions can be adjusted to create a more customized date for you and your partner, or friend. Although some of these price ranges may not be for you, each one of these are equally romantic if you can make the day about your special someone, because what really matters isn't the price of the date, it is the experience.
Leave a Comment
About the Contributor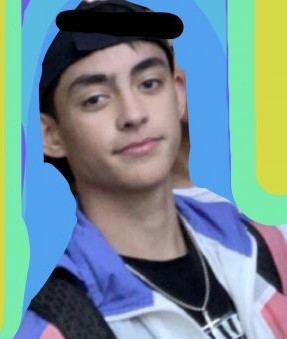 Jonathon Morales, Staff Writer
I'm a Junior at CVHS and I like golfing, country music, the stock market, hanging out with friends and having fun.