Spikeball: The Sport That Took Carnegie by Storm
Spikeball, the sport that people can't seem to shake. If you look outside in the courtyard during lunch, you see students, but more specifically, students engaging in good old fun. That good old fun is Round Net. In its beginning years it already seems to be its prime years, since its popularity had skyrocketed so soon. The sport seems to have appeared out of nowhere. Of course, it didn't pop out of anywhere, what exactly caused this movement to incorporate this sport at our very own, Carnegie Vanguard High School.
Some might say what is Round Net, better recognized as Spikeball or better yet how do you play?
According to Spikeball club co-president, Kaitlyn Garza: "The sport is set up two on two. And so each team is perpendicular to each other. And so, one person starts by serving the ball onto the net. And so when the ball hits the net, it changes possession and the other team has up to three hits to get it back on the net, and if they can't, the other team gains a point."
In order to hit the ball on the net, you have to spike it, hence the name Spikeball. Any outsider of the game might perceive it as difficult, but once you join in, it is pretty self-explanatory.
"My idea for the Spikeball club came from my friend Sammy at Bellaire High School. He's actually the president of the club. So he introduced me to the sport over the summer, and I just thought it was a really cool sport and I wanted to bring it to Carnegie," said Garza.
It was greatly influenced by Bellaire High School's active club. At Bellaire, the club consists of over 150 members, they are considered to be some of the best of the best, since they dominate almost all of the competitions held for Spikeball. Garza wanted to bring Spikeball to Carnegie for others to enjoy the sport as well.
"Spikeball club currently has about a solid 20 members in the club," said Garza. With Bellaire's whopping 150 members and more, Carnegie's Round Net aspires to be as widespread as Bellaire's.
After asking Garza what her goals for the club were, she responded with "Well, a big goal we have set is to have a Spikeball tournament along with Bellaire students along with, of course, Carnegie students. And we're hoping for a really big turnout similar to the one at Bellaire."
The club has had recent tournaments such as the one on February 22nd at the private school Strake Jesuit. Even though there have been a couple of tournaments, there are many more to come in hopes.
Carnegie consists of a wide variety of sports, but Spikeball, newly introduced, holds a reputation to be as reputable as Bellaire High School. Carnegie's roundnet has appeared to have brought a lot of people together and has brought out people's competitive side.
Leave a Comment
About the Contributor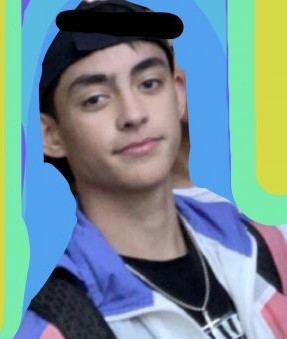 Jonathon Morales, Staff Writer
I'm a Junior at CVHS and I like golfing, country music, the stock market, hanging out with friends and having fun.