CVHS Students Qualify for Bio-Olympiad Semi-Finals for the 3rd Time
The USA Biology Olympiad is a competition where students take a competitive exam to prove their advanced biology knowledge. Here at Carnegie, current seniors, Claire Lu and Rahul Menon have qualified for semi-finals since they both joined the organization in their sophomore year. After semi-finals, about 20 people are chosen to attend a camp, where about 4 people are chosen to be in the USA Biology Olympiad team and compete internationally.
USABO is an organization that "enriches the life science education of nearly 10,000 talented students annually."(USABO). Their goal is to educate students beyond the "classroom" standard of biology.
"The Bio-Olympiad works is there's one, like an open exam that like everyone who registers for the exam, like everyone takes that one. And then they score those tests, and then they take the top 10% of like scores," said Lu.
As each student advances the level of test material increases. Semi-finalist exams can also include free response sections.
"I think I've always been kind of interested in biology. I was just like, you know, kind of just like why not because I mean, you know, mu alpha-theta makes their members take the AMC (Academic Mathematics Competition), so I might as well you know, sign up for another like test anyways," said Lu.
Lu says that her initial push to join also, interestingly, had in part had to do with her previous experience with the AMC, so she felt prepared.
Lu and Menon had both joined USABO when they entered their sophomore years. Both Lu and Menon said that joining sophomore year was better than freshman due to the fact that it may have been too soon when they had just entered high school.
The competitors prepare by looking through different resources such as lectures and presentations. Lu mentioned that in the years that she was taking a biology course, preparing for the test was a lot easier. Carengie's students have a club in which they go over previous year's questions and different resources to review.
As seniors, Lu and Menon have meant more than just taking a test.
"For seniors, in general, a lot of us are in leadership positions like with these clubs and the biggest part of Bio Olympiad for me this year has not been like preparing for the exam so much as trying to, like, lead the club in the right way. Don't make sure it doesn't die out."
As Lu and Menon graduate from Carnegie and move onto College, their track record with USABO will aid them when filling out applications.
Leave a Comment
About the Contributor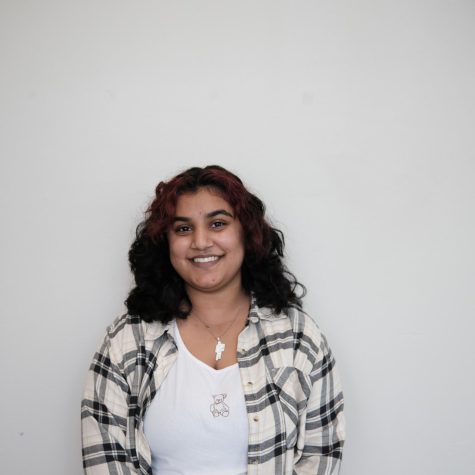 Esha Sharma, Staff Writer
I am a senior who enjoys traveling, writing and hanging out with friends.