Vivian Huynh's List of Bingeworthy Netflix Shows to Catch Up On
Ever since quarantine, I have found myself bored to death. I wander aimlessly around the house, figuring out what to do. The sight of my TV instantly made me cave in and scour lifelessly through Netflix, hoping for a solution to my boredom. Throughout quarantine, I have found several shows that have added excitement back into my life. Here are some of my favorite binge worthy shows to watch while stuck inside.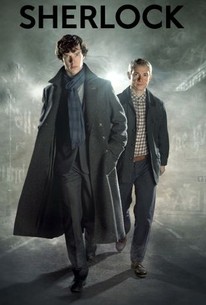 1. Sherlock
This has got to be one of my favorites because of its dark and suspenseful plot. Growing up, I've always enjoyed the thrill of mysteries being unraveled and the heinous motives behind each evil. The series focuses on the adventures of the detective, Sherlock Holmes (Benedict Cumberbatch), and his partner, John Watson (Martin Freeman). Throughout the series, the two take on baffling and interesting mysteries. While I was watching this, I was continuously surprised and entranced during every episode. I was continuously shocked by how carefully thought out every episode was written, start to finish (especially the last episode). Every episode has its own story line, but it all connects in the end, making it worth the wait. Another thing that really stood out to me was the soundtrack, it was just absolutely amazing. One of of my favorites songs in the series was, and still is, "Who You Really Are". "Who You Really Are" goes through a series of ups and down, retracing Sherlock and his sister's relationship. The melody is also so rich and grand. Overall, this show had me on the edge of my seat in each and every episode and I would strongly recommend it. 9/10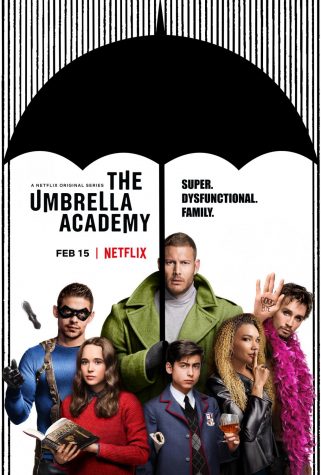 2. The Umbrella Academy
From the odd music during the violent fights to the time traveling, The Umbrella Academy was as weird as it was funny. After scrolling through Netflix for what felt like an eternity, I texted my friend, Meagan Tran, who recommended this show. This series follows seven adopted siblings who try to solve the mystery behind the death of their father while trying to stop an apocalypse from destroying the world. These seven siblings, Luther (Tom Hopper), Diego (David Castaneda), Allison (Emmy Raver-Lampan), Klaus (Robert Sheehan), FIve (Aiden Gallagher), Ben (Justin Min), and Vanya Hargreeves (Elliot Page), possess abnormal powers that are unique to each person. From a young age, they were raised to harness their powers to do good, but later separate and go to live their own lives until an unfortunate event that brings them together. Although The Umbrella Academy leans towards comedy, the show does an excellent job of showcasing the importance of family and explores the trauma that the siblings went through during their time at the academy. One of my favorite characters was Ben Hargreeves, who played a vital role in this series. His relationship with Klaus is sweet but also hilarious at times. Ben was always there for Klaus' antics no matter how utterly stupid they were. I overall loved the plot and the absolute weirdness of this show. If you're feeling down and looking for a good laugh, this is the show to watch. 8/10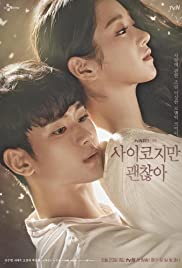 3. It's Okay to Not Be Okay
This one is a rollercoaster of emotions. The quarantine lifestyle was getting repetitive and to spur some excitement in my life, I spontaneously called my fellow editor-in-chief, Gabi Rodriguez, and we hatched a plan to watch a show together. That show was It's Okay to Not Be Okay. It's Okay to Not Be Okay is a South Korean television show that centers around an antisocial children's book writer, Ko Mun-yeoung (Seo Yea-ji) and a caregiver, Moon Gang-tae (Kim Soo-hyun). In the show, it explores the developing relationship between Ko Mun-yeong and Moon Gang-tae as well as their journey of accepting their past and does a great job of showcasing trauma and mental illnesses. Though this show can be hard to stomach at times, it does an excellent job of showing the characters' growth and progress with accepting their difficult past. The raw emotion and suspense is so well implemented and the show overall is so cleverly written. After watching every episode, Rodriguez and I were on the edge of our seats, excited to see what would happen next. It's safe to say that we were not okay. Though each episode had its fair share of ups and downs, they always had a little glimmer of hope at the end to edge on their developing relationship. This, honestly, left Gabi and me aggravated and eager to continue watching until the end. One thing that I absolutely love about this show is the portrayal of mental illness and trauma. Since the show often takes place in a psychiatric ward, many of the characters have a troubling past and are shown how they overcome it. They place a large emphasis on the road to recovery and how having the right people can tremendously help with that. The only thing I would recommend is that make sure you are mentally stable before watching this show.  9/10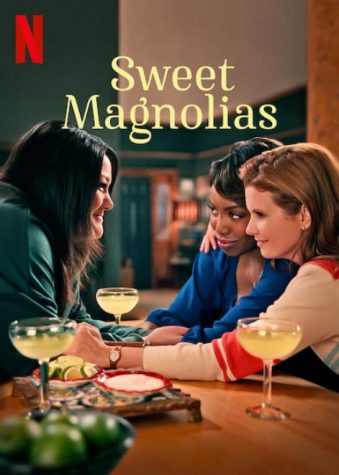 4. Sweet Magnolias
I don't usually watch shows that follow the everyday life of the character's, due to the fact that it does not have an action factor. However, this show is an exception. Once again, my friend, Tran, recommended this show to me. Sweet Magnolias follows three best friends, Maddie Townsend (JoAnna Garcia Swisher), Helen Decatur (Heather Headley), and Dana Sue Sullivan (Brooke Elliot), who live in a small town in Serenity, South Carolina. The show tells the story of the numerous struggles including romance and family. Sweet Magnolias is a worthwhile watch, showing everyday problems while portraying the importance of family. To me, this show was to merely pass the time, but it was actually pretty interesting and an emotional rollercoaster (not as much as It's Okay to Not Be Okay though). The show jumps right into each characters' problem, and what I really like about it is that each character is always there for each other while trying to solve their own problems.  7/10
View Comments (7)
About the Contributor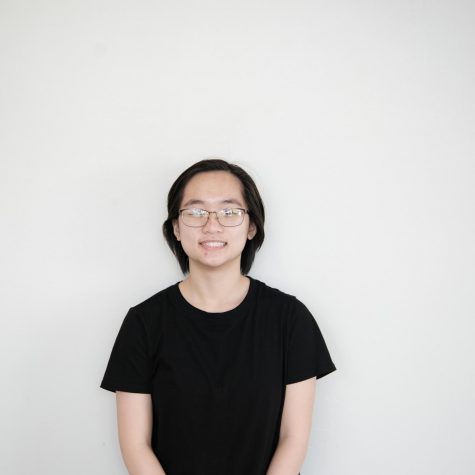 Vivian Huynh, Editor-in-Chief, News Editor
Hi! I'm a senior and like martial arts and drawing.