A Poetic Gingerbread Cookie Recipe
"
Run, run, fast as you can, You can't catch me, I'm the gingerbread man!
Taken from the Gingerbreadman story book"
— The Gingerbreadman
We have never made gingerbread before.
And while Kallisti treats baking like a paramour
I find it to be quite the chore.
I remember baking when I was young 
It was messy, difficult but I will admit it was fun.
But there was always a task that had to be done
Because despite all my Christmas wishes 
I was always stuck doing the dishes 
So now when I'm told to cook I get quite vicious.
On the other hand, my sister loves to bake
From brownies to cookies to cake
There is no dish she wouldn't try to make 
And I would be her taste eater 
Because her cookies couldn't be sweeter
And couldn't steal them any discreeter.
So for this challenge, I adopted her attitude
That baking is great and shouldn't be devalued 
While I did my best, mistakes were made because I don't quite have her aptitude
So please read along and see
How we messed up Delish's cookie recipe.
(Don't worry the cookies still taste heavenly)
The day that we made them
We learned gingerbread is called gingerbread because you use ground ginger to make them
That means when you're mixing, put ginger in before you bake them!
This would be our first time making gingerbread cookies, and it may be yours too 
So keep reading down below and read our review
Because this might be the perfect gingerbread recipe for you
We went to Walmart to line the kitchen shelves quite dapper
Then we each did our part, no one was a slacker
We put in all the ingredients and made the batter
But then we remembered
That very December 
That the salt and vanilla extract had never entered
Oh well we were resigned
Luckily the cookies came out just fine 
Some were burnt around the edges but tasted divine
The cookies tasted quite standard like the ones you'd buy in stores
But hey it's the traditional taste we adore 
Know that you know don't wait anymore 
Make some gingerbread cookies this year
Christmas draws ever near
These cookies will fill you with holiday cheer
It's even more fun when you make them with a friend
As I'm writing this it's 11 pm 
I wish you a lovely Christmas. The End
Delish Gingerbread Recipe:
From Delish on YouTube
INGREDIENTS
3/4 c. (1 1/2 sticks) butter, softened
3/4 c. packed brown sugar
2/3 c. molasses
1 large egg
1 tsp. pure vanilla extract
3 1/4 c. all-purpose flour
1 tbsp. ground ginger
1 tsp. baking soda
1 tsp. ground cinnamon
1/2 tsp. ground cloves
1/4 tsp. ground nutmeg
1/2 tsp. kosher salt
2″ piece fresh ginger, grated (optional)
Zest of 1 orange (optional)
1/2 tsp. finely ground black pepper (optional)
Sugar Cookie Icing, for decorating
Sprinkles, for decorating
DIRECTIONS
In a large bowl using a hand mixer, beat butter, brown sugar, and molasses until fluffy, about 2 minutes. Add egg and vanilla and beat until combined.

In a medium bowl, whisk flour, spices, baking soda, and salt until combined. With the mixer on low, gradually add dry ingredients to wet ingredients, as well as  fresh ginger, orange zest, and black pepper (if using), until dough just comes together. (Do not overmix!)

Divide dough in half and create two discs. Wrap each in plastic wrap and chill until firm, about 2 to 3 hours. (Alternatively, divide dough in half and roll each piece of dough between two pieces of parchment to 1/4″ thick. Chill until firm.)

Preheat oven to 350° and line two large baking sheets with parchment paper. Place one disc of dough on a lightly floured surface and roll until 1/4″ thick. (Alternatively, peel off both sheets of parchment from dough, then replace one sheet of parchment back underneath dough.) Cut out gingerbread men with a 3″ wide cutter and transfer to baking sheets.

Bake until slightly puffed and set, 9 to 10 minutes, depending on the size of your cookie cutters. Let cool on baking sheets for 5 minutes before transferring to a cooling rack to cool completely. 

 Repeat with remaining disc of dough. Decorate with icing and sprinkles as desired
View Comments (1)
About the Contributors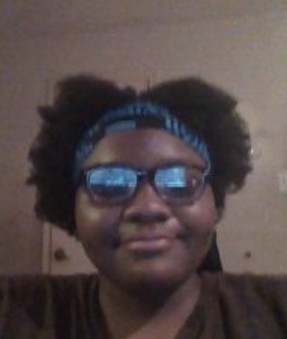 Chiemelie Chinweuba, Staff Writer
Hi, I'm Chiemelie and I'm a junior.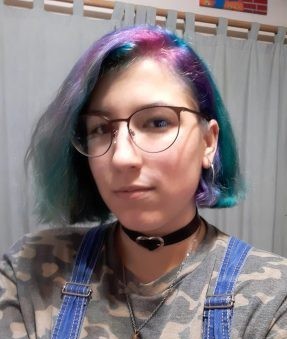 Kallisti Clemons, Staff Writer
Hello, my name is Kallisti Clemons and I am a senior who likes karate, playing guitar, and writing. I am passionate about social issues involving the LGBTQ+...