Eating around CVHS for under $15
Ever since I started going to in-person school at Carnegie, I've had to take lunch to school everyday, but I have the tendency to forget. Not only that, but I don't even eat breakfast, so I'm usually starving after school. Since I stay after school to wait and get picked up, I can take a quick trip to some places around Carnegie to eat, while staying within a student budget.
First I decided to go to Barnaby's on 414 W Gray St Houston, TX 77019. A bit of intel on Barnaby's is that it is a pet friendly place, which means it allows you to take your pets.  You had to have masks to enter and eat, and they had normal COVID-19 regulations like any other place. 
The origin story behind Barnaby's is- the owner had a dog named Barnaby. He passed away when the owner was 12. Once the owner opened their first restaurant, they named it after Barnaby. In the owner's dreams, Barnaby travelled all over the world.
To get something that will fit the $10-15 budget, I ended up getting the Asian Spicy wings, a bowl of fries, and bottled water, which is actually a starter dish, not an entrée, but it ate like a entree just because of the sheer quantity. 
The Asian spicy wings came with a tangy cucumber, and an onion salad. The bowl of fries was just potato covered in Cajun seasoning. The combination was absolutely astonishing. The wings were soft and warm, mild but with a small kick of spice to it from the crushed red peppers. The fries were warm, fresh, and crispy, but not too crispy, where they were burnt. 
Another few dishes options that were around my budget were the chicken burritos, and the ham/cheeseburger. The chicken burrito seemed like enough food to feed two people not just one, and the burgers looked enormous for students who want to split dishes to stay on a budget. These plates were both around $12-14 each, which is not too bad compared to the other prices for the dishes.
At the end, I ended up paying $12.38. 
My only complaint is the customer service- who may be growing tired of CVHS students. Our waitress gave us a cold shoulder when we tried to pay, so I give it a thumbs up on the food, but a thumbs down on the customer service.
Next up, I decided to go to the popular place of Pink's Pizza, located on 710 W Gray St Houston, TX 77019.
Pink's Pizza's background is extremely heartwarming because the name comes from Ken Bridge's grandfather. He decided to name the restaurant after his grandfather's name as a tribute to him and his spirit.
Pink's Pizza is quite a common hang out for the Carnegie students since it's really close by and not too expensive. At Pink's Pizza, you have the option to either get a whole pizza, or get one slice of pizza. I got the one slice which is $3.50 on its own, and each topping adds $.50 to your total.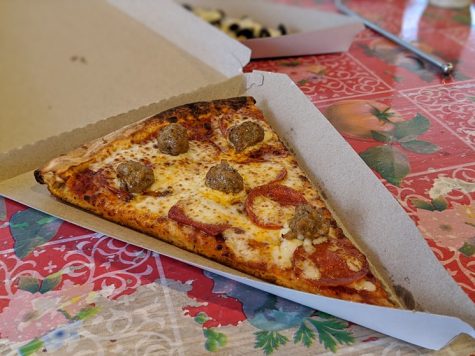 I ordered a Big Boss one slice which came out to be about $6.50. The combination of flavors was really great and it was crispy, and covered in cheese adding to the delicate texture it needed. The Big Boss is like a meat lover's pizza. It has Italian sausage, Canadian and real bacon, pepperoni, and beef as the toppings.
On the bonus side, the customer service was great. I was welcomed in and the staff there was really humble. After the chef made the food and noticed it was a bit overcooked, she asked if it was ok. So Pink's gets two big thumbs up!
View Comments (9)
About the Contributor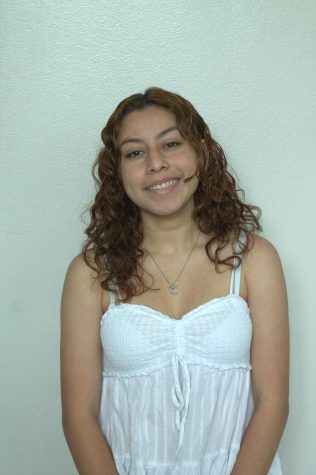 Roxell Bonilla, Sports Editor
Roxell is a junior at CVHS. She loves sports of all kinds, especially soccer and volleyball, and even runs some sports clubs here at Carnegie. She also...